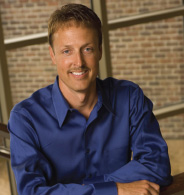 ---
Whether it is more sustainable means of production in a variety of industries or reducing our output of carbon emissions from fossil fuels, to using cloth grocery bags and reusable water bottles; our country has realized the importance of improving the condition of our environment. And we're working tirelessly to change our way of living.
---
One industry that is making a big difference is agriculture. A century ago agriculture had a distinct purpose, to provide food. As agriculture industrialized, the focus became income and quantity. Equipment and farming practices, like those in several other industries, were created with efficiency in mind rather than environment. Now, we've realized that efficiency and environment go hand-in-hand and the agriculture industry is taking huge strides to become more sustainable.
---
Becoming "green" has come to the forefront of our nation's focus in the past few years.
---
Several different practices are being used, such as conservation tillage. This change alone is making a huge difference. With less tilling, the farmer is making fewer trips through the field, burning less fuel while reducing the carbon released into the atmosphere. Also, when the field is left undisturbed the nitrogen content is higher, reducing the need for fertilizer. Not only is this change benefitting the environment, but the farmers are at an advantage as well. With fewer trips through the field and less fertilizer to purchase, they're seeing an increase to their bottom line.
---
But, that's only one aspect. Machinery improvements and hybrid advances have also enhanced the sustainability of the agriculture industry.
---
As the agriculture industry continues to make environmental advancements, so does the ethanol industry. While the process to make ethanol is very resourceful, that doesn't stop us from continuing research to make it even more beneficial to the environment. Our research into cellulosic ethanol has proven that there are several means to increase use and reuse of our current outputs. The industry will continue to evolve. And in the evolution, sustainability will be at the forefront.
---
While sustainability seems to be a trend right now, the ethanol industry will not let it fizzle out. For us, it's not that being green is the thing to do right now. For us, it's what we're all about. It's the opportunity to participate in a dynamic change for our nation.
---