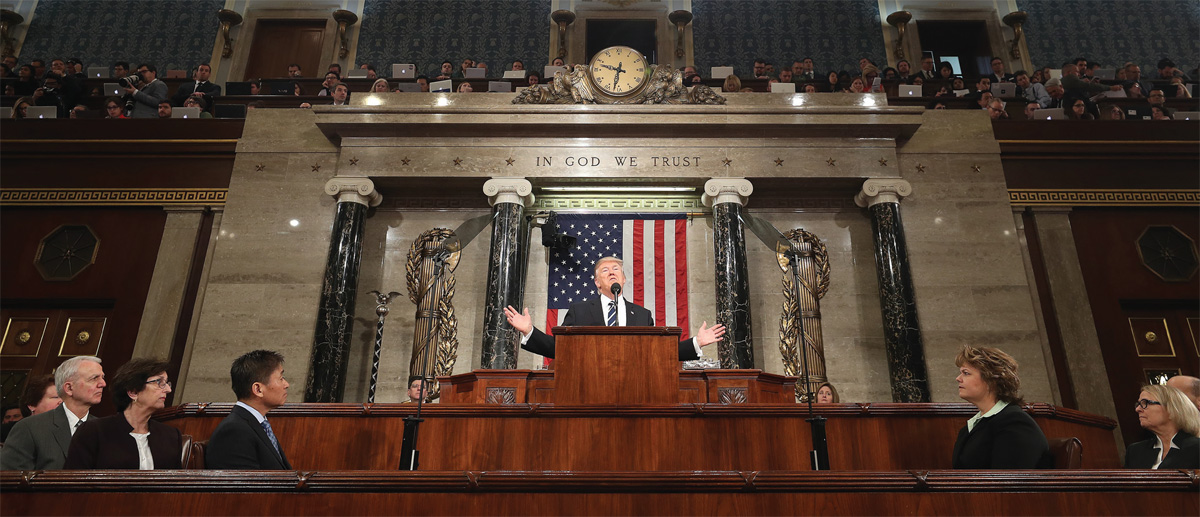 ---
President Donald Trump delighted renewable fuel producers by enthusiastically embracing ethanol on the campaign trail. And while some have pointed to a series of Cabinet and adviser picks as indication that Trump's support may soften now that he's in the White House, many ethanol supporters say
---
Trump hasn't wavered in his support for ethanol and the Renewable Fuel Standard (RFS), a law requiring biofuels to be blended into the U.S. diesel and gasoline supply.
---
And many are encouraged that because Trump has followed through on campaign promises involving immigration, trade and other issues, he will do the same on renewable fuels.
---
In February, Trump reaffirmed his support for the biofuels industry in a letter to the National Ethanol Conference. "As I emphasized throughout my campaign, renewable fuels are essential to America's energy strategy," he said.
---
While stumping across the Midwest, Trump professed his support for the RFS. He called the popular rural mandate "an important tool" necessary for the United States to achieve energy independence.
---
Trump also backed the Environmental Protection Agency (EPA) setting requirements for traditional renewable fuel that matched those established by Congress, and threw his weight behind higher blends of ethanol when he committed to easing restrictions that have slowed customer access.
---
"Ethanol is terrific," Trump told the Iowa Faith and Freedom Coalition in September 2015, when asked if he would back the RFS. "I am totally in favor of ethanol 100 percent. And I will support it."
---
Now, many in the industry remain hopeful that the support Trump has expressed while in the White House and, more regularly, during his campaign will be a buffer against congressional critics seeking to overhaul the RFS.
---
Kip Tom, a seventh-generation farmer in northeast Indiana and a member of Trump's agricultural advisory committee, said despite concerns from some people about the president, "the reality is he is standing behind the RFS."
---
Instead, Tom said the biggest threat to an overhaul will come on Capitol Hill. He urged those who benefit from the renewable fuel industry to talk to their lawmakers.
---
"Whether you work in an ethanol plant, or you are a pipe fitter somewhere, you manufacture equipment or build pickup trucks in Fort Wayne, Indiana, you've got a stake in the RFS because you are benefiting in the value it delivers," he said.
---
Any RFS overhaul would be a major political lift for Congress and the Trump administration. The White House has a slew of other priorities that crowd out the issue. In addition, any meaningful RFS overhaul welcomed by the American Petroleum Institute and other critics would have to go through Congress, where Republican leaders have been reluctant to take up the matter.
---
"Coming up with a new legislative framework to replace or substantially revise the Renewable Fuel Standard doesn't seem to be in the cards," said Jeremy Martin, who evaluates the impact of biofuels and fuel policy for the Union of Concerned Scientists. "The difficulty of agreeing on anything else favors the status quo."
---
Industry advocates also want Trump to remember Corn Belt support helped send him to the White House.
---
Trump acknowledged "that it's his unexpected success in the middle of this country that got him elected. There isn't a whole lot of representation in his inner circle from that part" of the United States, said Brooke Coleman, Executive Director of the Advanced Biofuels Business Council, a group favoring next-generation advanced biofuels and bio-based products. "The industry has given Trump the benefit of the doubt, but let's just say we're on the edge of our seat."
---
Trump voters in the Midwest who were decisive in electing the president last year are staunch supporters of U.S. ethanol, according to a poll released in January. An estimated 83 percent of 3,000 Trump voters in Michigan, Wisconsin, Ohio, Iowa, Indiana and Minnesota agreed with the president's support for ethanol and believe homegrown biofuels are vital to American jobs and energy security, the poll found. Only 12 percent of those surveyed opposed Trump's pro-ethanol stance.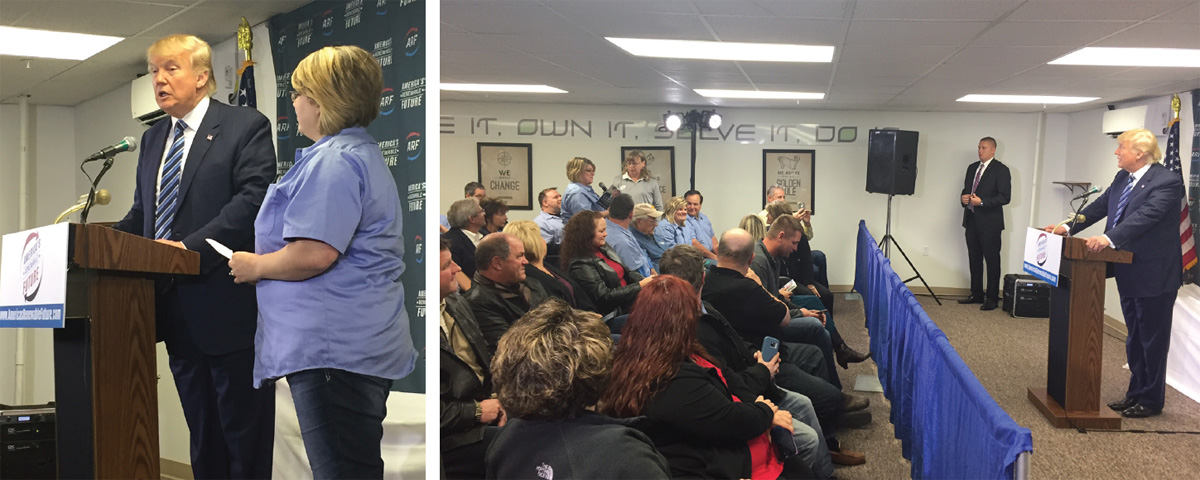 ---
And in Iowa, the United States' largest ethanol producing state, nine out of 10 people agreed with the president that the country should keep blending ethanol into gasoline.
---
At the Iowa Renewable Fuels Summit in January, Gov. Terry Branstad remained optimistic. "One thing about Donald Trump," Branstad said, "he knows who his friends are. The fact that farmers and rural America supported him to such a great degree, especially here in Iowa, the heart of ethanol production, that's important to him. And I don't think it's something he'll forget."
---
Ethanol backers hope that broad, bipartisan support in the heartland will resonate with Trump and cabinet members who previously have been skeptical of the U.S. biofuel mandate. Among them: Energy Secretary Rick Perry, who as Texas governor twice unsuccessfully petitioned the EPA to lower renewable fuel quotas.
---
Gone is former Iowa Gov. Tom Vilsack, who was an outspoken champion for renewable fuels during his eight years as President Barack Obama's agriculture secretary. In his place is Gov. Sonny Perdue, from Georgia, the nation's largest chicken-producing state. The National Chicken Council has joined other livestock groups in arguing the RFS increases feed costs for their producers by siphoning off corn. But in his confirmation hearings, Perdue expressed support of the RFS.
---
Sen. Chuck Grassley, R-Iowa, said that he discussed the RFS in meetings with EPA Administrator Scott Pruitt, Perry and former Rep. Mick Mulvaney, R-S.C., who heads the White House's Office of Management and Budget.
---
"They explained to me their support for the RFS," said Grassley, who believes the mandate is safe from the reduced volumes it faced under President Obama. "Trump told them you better be for ethanol because those people out there elected me," he said.
---
However, there is some uncertainty because the Trump cabinet is filled with officials who have openly criticized the RFS or come from states such as Texas where oil reigns supreme.
---
"There is some potential that the renewable fuels industry could be happier under a Trump administration, but it just doesn't know right now," said Chad Hart, an Iowa State University Agricultural Economist. "There is a lot of uncertainty. Where is this administration going to go? What will that policy look like?"
---
Trump tapped billionaire investor Carl Icahn to serve as an unofficial regulatory adviser to the White House; giving a platform to the refinery owner who has been an outspoken critic of the credit system used to show compliance with the renewable fuel mandate. Icahn owns a majority stake in Sugar Land, Texas-based CVR Energy.
---
In late February, Icahn created waves in the industry when he made a backroom deal with the Renewable Fuels Association (RFA) to shift the compliance burden away from refiners toward blenders — a change that would benefit his oil refinery business. In exchange, RFA President Bob Dinneen said that Icahn had promised to lend support to a waiver of Reid Vapor Pressure (RVP) limits, which are needed to ease summer sales of higher ethanol blends.
---
Dinneen told Reuters that the RFS rewrite was inevitable, saying that "Icahn indicated that he had spoken to the president about this issue and the president is supportive" of making this change. RFA then issued a statement saying it had been informed that an executive order was on its way to change the biofuels program and ease the burden on refiners — and that the move was "not negotiable."
---
But contrary to that perspective, the White House responded shortly after and said an executive order was not in play. "There is no ethanol executive order in the works," White House spokeswoman Kelly Love said.
---
Biofuels industry leaders — including POET, Growth Energy, the National Association of Convenience Stores and several Iowa groups — immediately spoke out against the insider deal, and continue to oppose any changes in the RFS point of obligation.
---
"I assure you that this is no deal for anyone but Carl Icahn. This would gut the RFS and violate the president's commitment to the policy," said Emily Skor, CEO of Growth Energy.
---
"POET will continue to work with other industry leaders to fight for the growth of U.S. biofuels. And we urge the White House to reject the Carl Icahn bailout and uphold our shared commitment to creating jobs in rural America," said Kyle Gilley, Senior Vice President of External Affairs and Communications at POET.
---
It remains unclear whether Icahn's plan to shift the point of obligation will win favor in the Trump administration. In November, Obama's EPA proposed rejecting a change in the point of obligation, but left the final verdict to the Trump administration. As of press time, the EPA had not announced a decision and did not appear to be in a rush to do so.
---
In the meantime, the industry is keeping a close watch on Trump's picks for high-ranking positions at the EPA and other departments. Producers will continue to work to educate members of the administration and Congress about the benefits of ethanol and next-generation fuels.
---
It's important to "educate him, the director of the EPA and other key decision-makers in the administration," Branstad said.
---