---
Progress at Project LIBERTY –– POET-DSM Advanced Biofuels' commercial-scale cellulosic biofuels facility –– is picking up steam. The critical pretreatment challenge has been solved, a new on-site enzyme manufacturing facility is under construction and with sustained runs at the site today, crews are devoting energy to downstream processes with an eye toward high-capacity operation.
---
While 140 miles to the southeast, DuPont Industrial Biosciences is putting its cellulosic plant up for sale, in Emmetsburg, Iowa, the community is noticing the increased pace of progress for POET-DSM's Project LIBERTY. "When I talk at meetings these days, people say they're noticing the trucks rolling," said Jason Martin, General Manager at Project LIBERTY. "When we have a nice day of operations you can see us chew through a row of bales."
---
A new pretreatment technology has been installed and is progressing well, according to Martin. "We've achieved 80 percent uptime, and the availability is actually higher." He described the new system as an "elegant solution that literally allowed us to shut down a whole building's worth of mechanical equipment." Project LIBERTY — a joint venture between POET and the Dutch biotechnology and life sciences company DSM — is located next to POET - Emmetsburg, a 55-million gallon per year starch plant. This model allows for operational and cost efficiencies.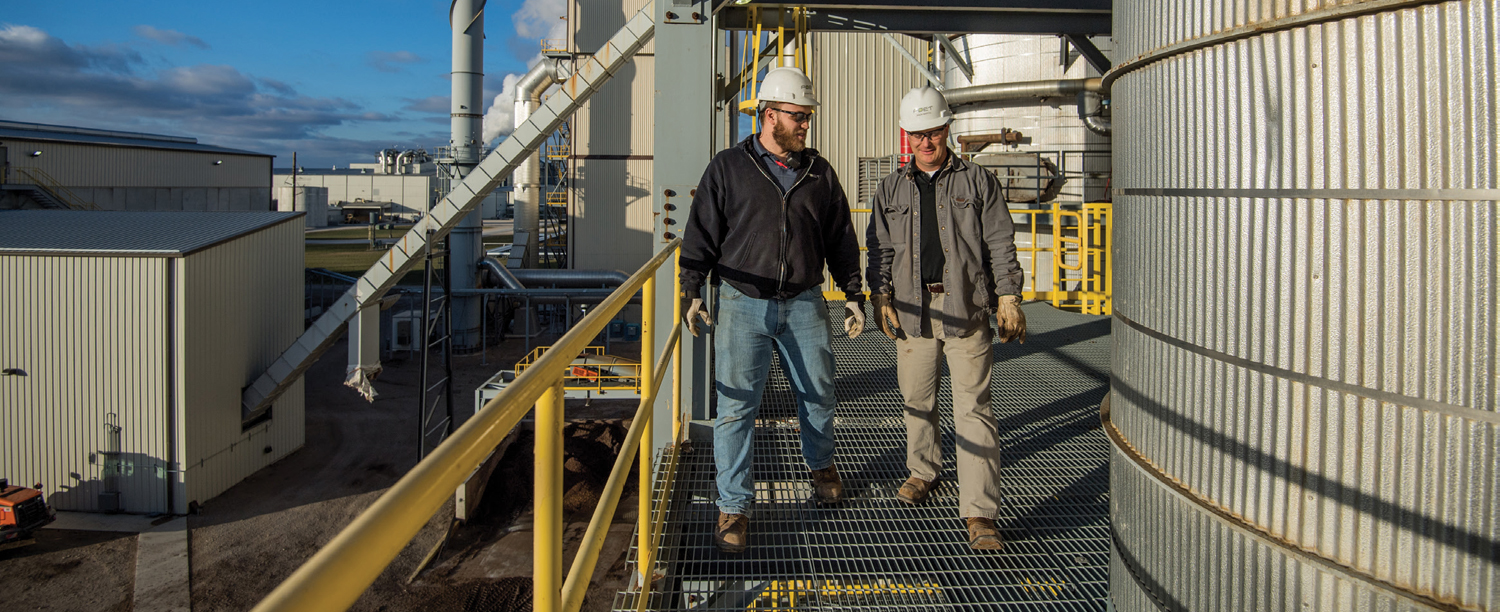 ---
Rod Pierson is pleased with the increased pace of progress at Project LIBERTY. As Senior Vice President & General Manager at POET Design & Construction, he's led the team that's worked through the challenges of commissioning the first 20 million-gallon-per-year cellulosic biofuels facility.
---
But while POET-DSM is making progress on the technical side of cellulosic production, the industry still faces hurdles on the policy front. The Environmental Protection Agency (EPA)'s 2018 Renewable Volume Obligations (RVOs) for cellulosic and advanced biofuels came in lower than expected. Industry leaders expressed concerns that stagnant final RVOs will stall advances in technology and limit investor confidence.
---
"Having a consistent policy environment to incubate the industry is a big concern," noted Jeff Lautt, President and Chief Operating Officer for POET. "The potential for the starch industry was realized because it was a priority for policy makers. We need that same level of support for cellulose. Industry groups need to work together to help the EPA understand why aggressive targets for cellulosic and advanced biofuels are so pivotal to supporting rural economic development, mitigating climate change and promoting U.S. energy independence."
---
CLEARING THE PRETREATMENT HURDLE
---
Getting the pretreatment system working properly has been a big hurdle. Sustained runs were limited on the old system but now Pierson says they have moved on.
---
Pretreatment is a critical part of the cellulosic biofuels process. Pretreatment is the first stage in production, where the feedstock (corn cobs, leaves, husk) is processed so that enzymes and yeast can access the cellulosic sugars and ferment them into biofuel.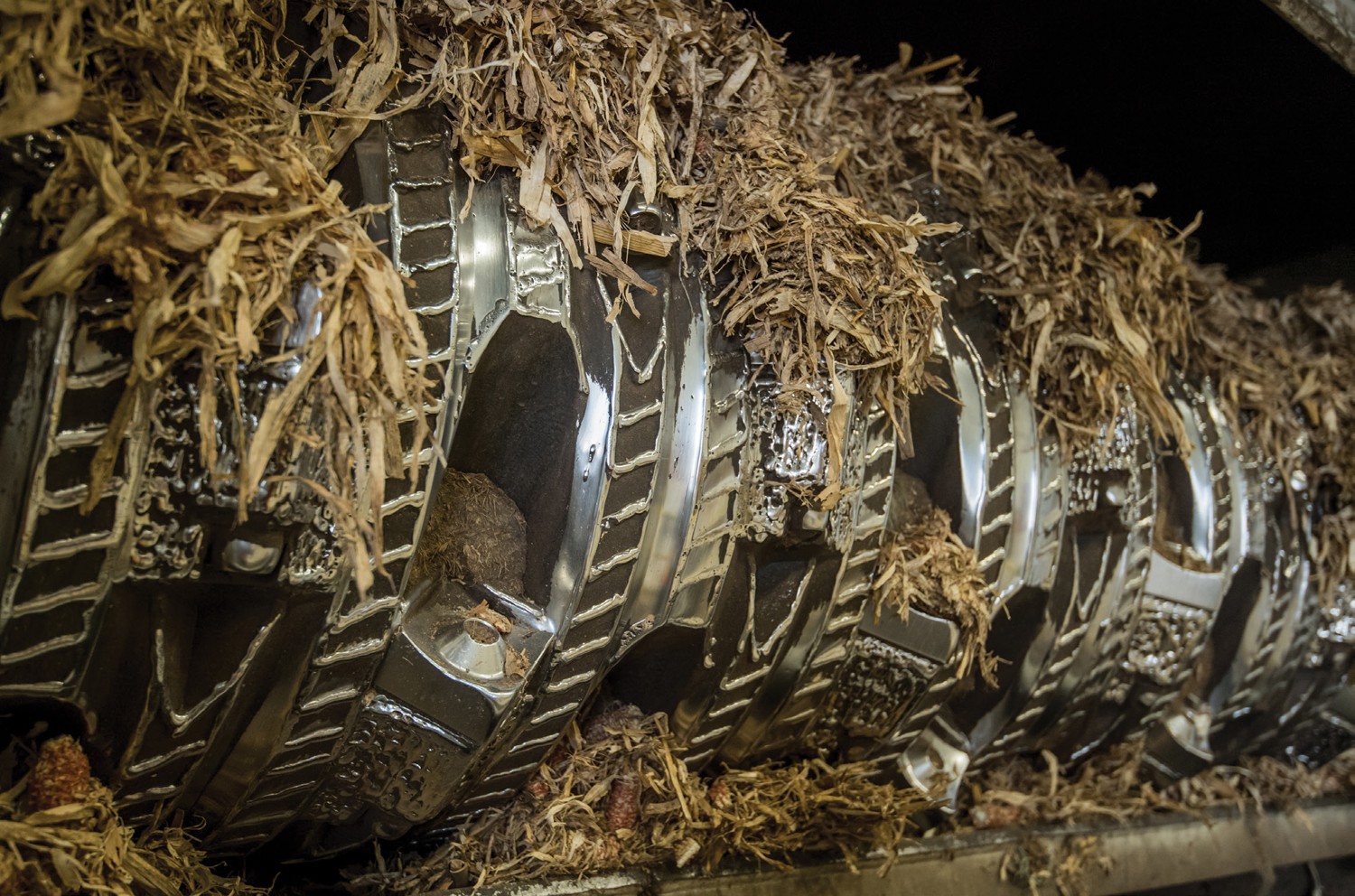 ---
For Martin and his team at the plant, getting the pretreatment system up and running has opened up a degree of freedom for operations.
---
"We're finding new opportunities now," he said. With all unit operations functioning, he explained, they can now see where one may be outrunning another. While fermentation and distillation are familiar operations to starch plants, not only is biomass pretreatment totally new, but so are the systems to handle the different byproduct streams.
---
ON-SITE ENZYME PRODUCTION FACILITY WILL BRING BENEFITS
---
At the same time as the commissioning process gains momentum, the Project LIBERTY team is implementing improved enzymes from DSM.
---
"We drove down the cost of enzyme production, which in turn also drives down the overall cost of cellulosic biofuels," said Hans van der Sluijs, Business Director North America, DSM Bio-Based Products & Services. "Other benefits in application have been observed and will be quantified when they are used at full scale in Project LIBERTY." Enzyme breakthroughs have brought major benefits, he added. "The unique properties of our enzyme breaks down the pretreated stover more quickly."
---
An on-site enzyme production facility is expected to bring several benefits. Using local feedstocks for the substrate (the substance from which the enzyme is produced) has inherent efficiencies, as does being able to optimize mass balances and utilities through integration with the parent biofuel plant. Transportation and logistics are minimized, while producing and using the enzymes in a whole broth eliminates processing steps. The target completion date for the enzyme production facility is late 2018.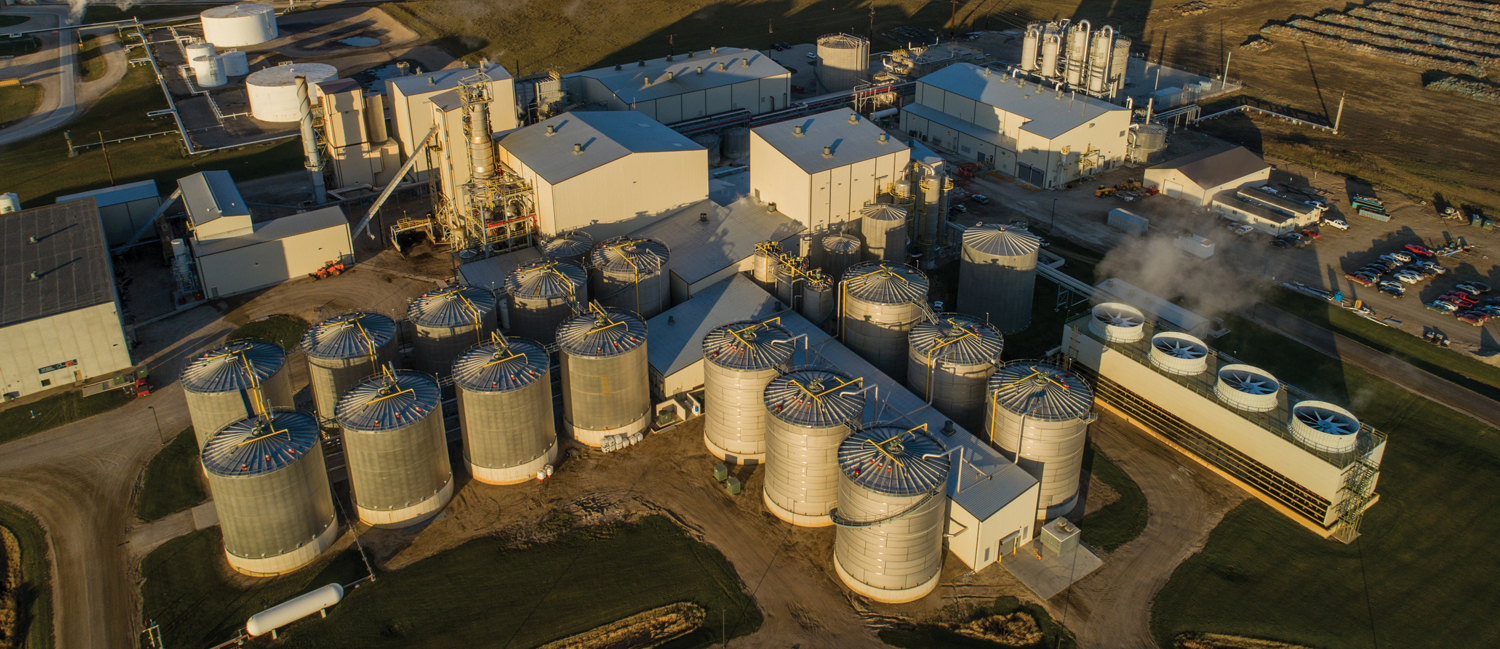 ---
"It took a long time to get a little way," Pierson said. "But now there's less time between improvements and every improvement is bigger, because we have so much more base knowledge."
---
Ideas for modification come quickly, but implementing them takes time and money, he said. "The positive thing is for the majority of our changes when successful, it means a simpler, lower-cost facility."
---
Both Martin and Pierson speak highly of the team working on Project LIBERTY. "The team is tough and nimble," Martin said. "We're able to manage change on a dime, which is required in order to move fast." Building a team of pioneer-minded people has been a big part of the equation, he said.
---
Pierson praised the perseverance of the team "and the leadership team's support to continue to drive it forward — everyone's been working toward the same goal of making it successful."
---
While engineers are sometimes accused of creating solutions that are unnecessarily complicated, Pierson said the opposite is true for Project LIBERTY. "Our focus as we make changes is to create something more sustainable and easier to operate."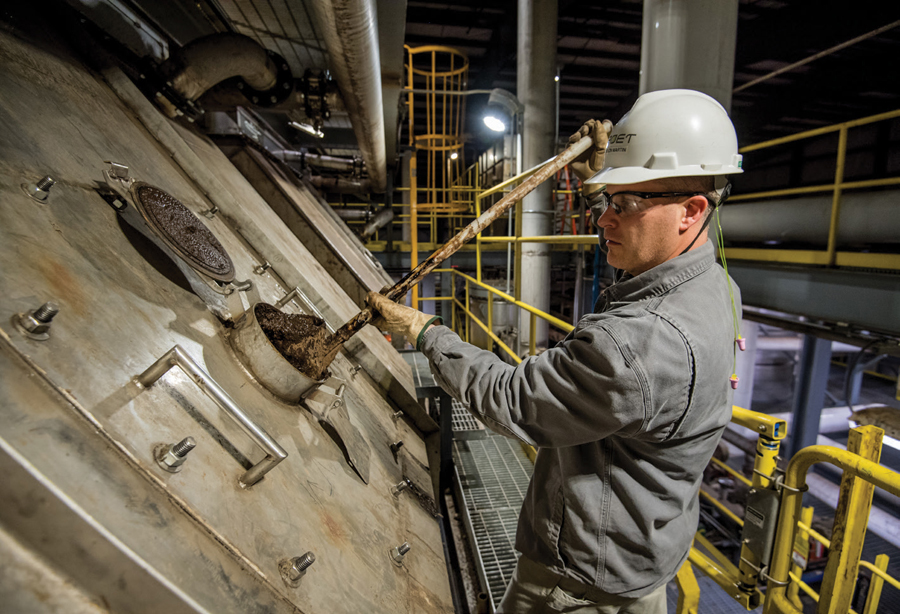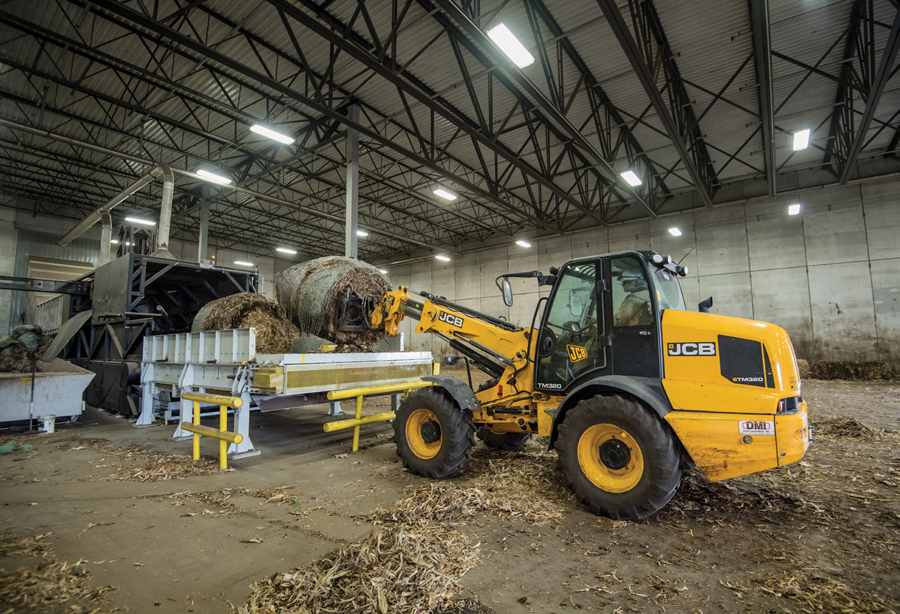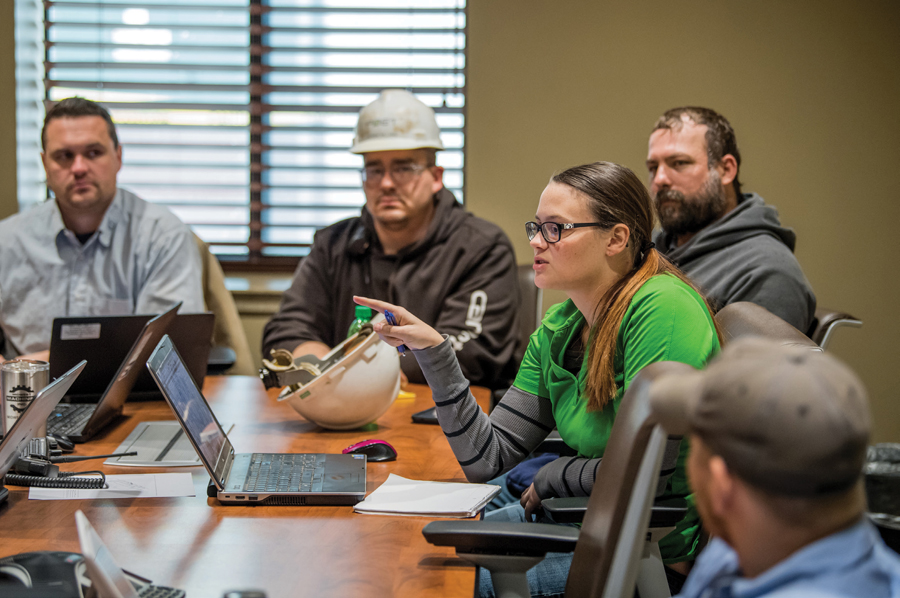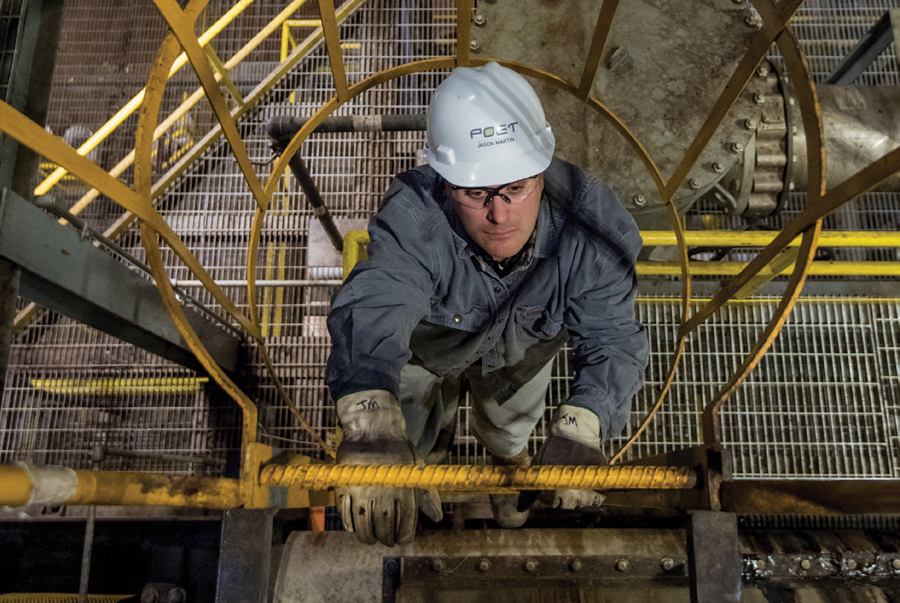 ---