---
As we kick off 2020, we reflect on the last decade and celebrate how far POET has come. We've grown significantly in size and scope while maintaining our position as the leader in the biofuels industry. Innovation remains central to our mission, guiding everything we do from research and process efficiencies to our nonprofit commitment and community engagement. We've had opportunities to celebrate our accomplishments and received recognition for our efforts from leading national and industry organizations and publications. We're proud of how far we've come, but our work is not complete.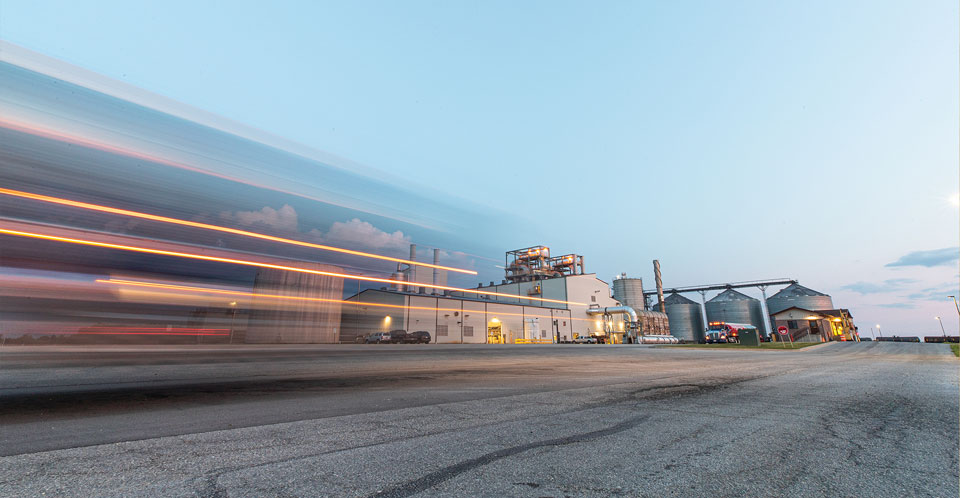 ---
1. AWARDS
---
Over the past 10 years, POET founder and CEO Jeff Broin and POET were recognized for innovations and contributions.
---
• POET was named to FORTUNE Magazine's list of companies that are Changing the World
---
• POET was named as one of Fast Company's Most Innovative Companies
---
• POET ranked No. 3 on the Biofuels Digest list of Hottest Companies in Bioenergy
---
• Jeff Broin was voted No. 2 on the Biofuels Digest Top 100 People in Bioenergy
---
• Jeff Broin was voted No. 1 Brave Thinker in Ag by Top Producer Magazine
---
• Jeff Broin was awarded BIO's George Washington Carver Award recognizing "significant contributions by individuals in the field of industrial biotechnology and its application in biological engineering, environmental science, biorefining and biobased products"
---
• Jeff Broin received Biofuels Digest and Nuu Global Bioeconomy Leadership Award
---
• POET was named the largest company in South Dakota based on revenue by Business Insider
---
• POET was named Ethanol Producer of the Year by Corporate Vision Magazine
---
• Jeff Broin received an honorary doctorate of public service from South Dakota State University
---
• Jeff Broin was inducted into the South Dakota Hall of Fame as the "Pioneer of Agriculture"
---
• Jeff Broin was a 2019 Environment + Energy Leader Honoree
---
2. EFFICIENCIES
---
POET is committed to using innovation to boost efficiencies at all POET plants. This helps us reduce waste and boost our environmental impact. POET developed and patented several processes that contribute to the mission of making ethanol production more efficient. For example, POET's BPX process, a patented raw starch hydrolysis which converts starch to sugar with a proprietary blend of enzymes, instead of heat, helps reduce energy use at each plant up to 15% while at the same time increases yield per bushel.
---
POET's Total Water Recovery system, another patented process, continuously filters and treats water until it is of usable quality. This system essentially eliminates liquid discharge from POET's network of biorefineries. Because of this recycling effort, POET plants on average require less than 3 gallons of water per gallon of ethanol. This commitment to water and energy conservation has continued over the past 10 years and we continue to work to refine our processes even more.
---
3. POLICY: ACHIEVING YEAR-ROUND E15
---
In 2019 President Trump's Administration approved national year-round E15, creating significant new opportunities for agriculture, biofuels and consumers alike – 2 billion bushels of new corn demand, 7 billion gallons of new biofuel demand and 6 billion annual savings for consumers. E15 is a fuel blend of 15% ethanol, which results in great environmental benefits across the globe. E15 was previously restricted during summer months due to outdated regulations.
---
This long-fought effort would not have been possible without the vision of POET founder and CEO Jeff Broin, our many biofuels champions and elected officials standing up for what's right.
---
4. INDUSTRY ASSOCIATION GROWTH ENERGY
---
Growth Energy is the largest biofuels trade association and has celebrated milestones for POET and the biofuels industry over the last 10 years. Growth Energy started with 37 member plants and has grown over the last 10 years to almost 100 members, plus important non plant members like retailers Kum & Go and Thorntons. Growth Energy has coordinated industry efforts like ethanol market expansion both domestic and abroad, NASCAR and American Ethanol partnerships and policy efforts to protect the RFS. Growth Energy has achieved success through the vision of its leaders, like Jeff Broin, who led the organization as Chair of the Board since its inception, stepping aside only after reaching the milestone of year-round E15 earlier this year, and Emily Skor, who joined as CEO in 2016.
---
5. PROJECT LIBERTY
---
In 2012 POET and Royal DSM announced a 50-50 joint venture and formed POET-DSM Advanced Biofuels. The effort was designed to bring together the strengths of each company to unlock the ability to convert corn crop residue into cellulosic bio-ethanol, creating additional revenue streams for farm families and improving the environmental benefits seen across the globe. POET-DSM Advanced Biofuels achieved many successes, most notably the construction and operation of a commercial-scale cellulosic ethanol plant in Emmetsburg, Iowa, Project LIBERTY, which opened in 2014. Since that time, Project LIBERTY has successfully produced, sold and shipped commercial gallons of cellulosic ethanol.
---
6. RESEARCH
---
POET's research team continues to provide key contributions to POET in efforts to maintain its leadership within the renewable fuel industry. The team works on interdisciplinary projects spanning environmental sciences, biology, chemistry, agriculture sciences and engineering. POET researchers are key to developing and fine tuning new commercially relevant projects aligned with POET's mission to help eliminate waste, streamline operations and reduce emissions.
---
POET research has built meaningful partnerships with industry, national labs and leading research universities across the country, including Lallemand and Novozymes, Argonne and Pacific Northwest National Laboratories, and Michigan State and South Dakota State University.
---
7. POET PRODUCTS
---
POET has seen innovations take off. Notably, POET developed a proprietary process for extracting corn oil in 2010 and named the product Voila. Voila can be used as a highly nutritious energy source in animal diets or as a biodiesel feedstock. Voila is produced at all POET biorefineries.
---
Another innovative POET product is JIVE. JIVE is an asphalt modifier and rejuvenator that launched in 2017 and is currently in use as a greener and more affordable option to replace petrochemical products. JIVE helps extend the life of asphalt and improves its ability to tolerate colder temperatures.
---
8. SEEDS OF CHANGE
---
Over the past several years Seeds of Change – POET's non-profit founded by the Broin family in 2014 – has greatly expanded the impact it has been able to provide. Seeds of Change has completed seven annual service trips to Kenya and provides POET team and family members with the opportunity to participate each year. The organization's vision is to cultivate hope across nations by transforming education, agriculture and environmental conditions to support worldwide, sustainable development through its three missions. Mission Hope supports the education of some of Kenya's brightest but most vulnerable children. Mission Grow teaches sub-subsistence farmers in Africa how to implement simple but effective agricultural techniques that lead to food security and income generation; the program has impacted over half a million individuals to date. Mission Breathe is working to transition families in developing countries from cooking with harmful solid fuels (wood, charcoal and dung) to clean-burning biofuels in order to eliminate indoor air pollution and reduce deforestation. The program is currently engaged in South Africa and Mozambique.
---
9. PLANT EXPANSION
---
POET's footprint has steadily increased since its founding in 1987 with one plant in Scotland, South Dakota. In the past decade POET celebrated a new plant in Indiana and a doubling of capacity at a plant in Ohio, boosting ethanol production capacity to 2 billion gallons network wide and adding dozens of additional jobs in rural communities across the Midwest.
---
This growth will continue in the next decade with the opening of a brand-new plant in Indiana in 2020.
---
10. NEVER SATISFIED GRANTS AND SCHOLARSHIPS
---
At POET we are Never Satisfied. POET isn't waiting for someone else to change the world, we're producing biofuels and oil alternatives that make our air cleaner, our country safer and our future brighter. This philosophy guides team members across the company in their work and also contributes to how POET supports members of the community through scholarship and grant programs.
---
POET's Never Satisfied scholarship program has grown since its creation in 2016 and has awarded 27 scholars from across the country a collective total of $135,000 toward their education.
---
POET's Never Satisfied grant program began in 2017 and provides individual biorefineries the opportunities to award grants to organizations in and around their communities. The program overall has awarded almost $100,000 in small grants. For example, POET Biorefining-Groton awarded a grant to the Groton-Wonder Project funding a local teacher's program to create positive, long-term changes in the students she teaches. Teacher Kristi Anderson said, "Satisfied equals average in my book. It means I'm comfortably settled in a rut, not truly in the game. Satisfaction breeds mediocrity…I am never satisfied until I can hook every student that walks through my door on the wonder of books."
---