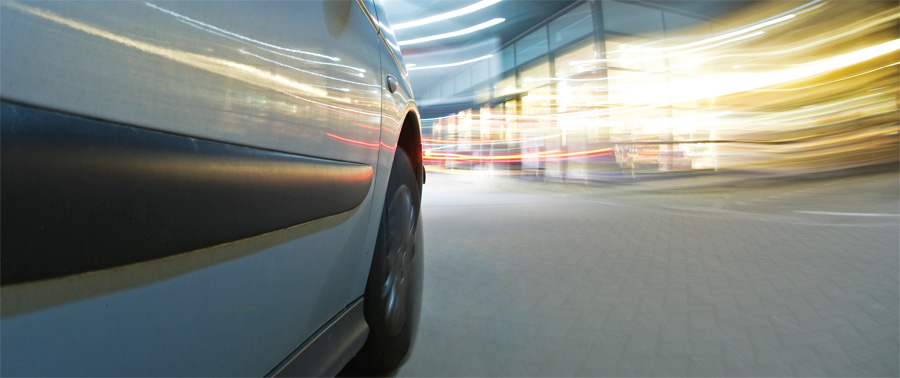 ---
When his gas stations in Lawrence, Kan., became one of the first in the United States to offer E15 for public consumption in July 2012, Scott Zaremba wasn't sure how it would be received. After all, the idea was new. It had only been 18 months since the special blend of 15 percent ethanol and 85 percent gasoline had been approved by the Environmental Protection Agency. Zaremba had concerns about its possibilities.
---
His concerns were unfounded. The introduction of the fuel has been a hit at his Zarco 66 chain, and customers line up at the pumps with flex-fuel vehicles and newer cars capable of using the latest ethanol blend. With Ford and General Motors adding new E15-ready cars to their fleet, the potential for E15 – and fuel retailers like Zaremba and his loyal customers – are endless.
---
What, then, is E15? In simple terms, it's a blend of 85 percent gasoline and 15 percent ethanol. One of the most common forms of fuel available in the U.S., E10, is a 90 percent gasoline and 10 percent ethanol blend. E15 has been approved by the EPA for use in cars built after 2001 and flex fuel vehicles.
---
Initially, Zaremba said, the reaction was mixed. Signs were posted at the E15 pumps stating the fuel was approved only for cars produced within the last 10 years. But once he began to promote E15, including an offer for $1.50 a gallon between 6:30 a.m. and 8:30 a.m., people began to use it. He says E15 now accounts for 20 percent of his fuel sales.
---
Zaremba's station on Route 10 in Lawrence – one of several in his Zarco 66 chain of convenience stores – uses "blender pumps" that allow customers to choose between gasoline-ethanol blends like 10 percent, 15 percent, 30 percent or even 85 percent ethanol.
---
Growth Energy, a Washington-based group that represents ethanol supporters, reports that nine U.S. gas stations sell E15 – seven in Kansas, one in Iowa and one in Nebraska. There are no requirements by the federal government to sell this fuel.
First among the advantages to seller and consumer – E15 is a cheaper alternative than other forms of automotive fuels.
---
"When ethanol is less expensive than gasoline, which has been the case for much of the last several years, E15 provides a lower cost alternative to E10," explains Mark DeVries, Director of Business Development for POET Ethanol Products. "In addition, a higher ethanol blend is clean burning and enhances the economic development, national security and environmental benefits associated with ethanol blends of any level."
---
The tricky angle to E15 lies in the restrictions. The Environmental Protection Agency and the Federal Trade Commission require prominent orange and black labels at the pumps to let consumers know they're buying E15 and not a more common blend of fuel.
---
The fuel is not approved for small engines like those used in lawnmowers and chain saws. And, since about one-third of a gallon of fuel is left in the hose after each customer uses a fuel pump – which, according to the EPA, would create an issue if the next customer is filling a small, portable fuel container. Zaremba and other E15 retailers require a minimum four-gallon purchase.
---
One of the most widely tested fuels in history, the EPA approved sale of E15 after it found the blend safe for use.
---
"The industry is working with the EPA and other federal and state agencies to resolve regulatory hurdles such as vapor pressure restrictions, equipment compatibility, and potential misfueling," DeVries said. "Due to those hurdles, E15 is not widely available and the public is not well informed about this fuel choice."
---
Much like the hurdles E10 ethanol faced when introduced decades ago, there is much work to do to educate drivers on the safety of the fuel. The ethanol industry received a major boost in that direction recently when Ford and GM announced that warranties for their 2013 models would cover use of E15.
---
"This is an important milestone and confirms the extensive EPA vehicle testing done prior to approval of E15," DeVries said. "Testing universally showed that E15 posed no harm to the conventional vehicles approved for its use."
---
Another important milestone for E15 happened in 2011 when NASCAR® began use of Sunoco Green E15 in their racing series. The blend hit 3 million miles as NASCAR's official fuel and has been proven a successful high performance alternative.
---
"That's one thing that people often don't know about E15 – that it's extremely effective as a high-performance racing fuel," says Kenny Wallace, who has started more NASCAR Nationwide Series Races than any other driver in history. "Ethanol has a long history in racing because it burns easily and has a higher octane level. It's just a natural fit for race cars."
---
A veteran of racing at Midwest short tracks, where E85 is the preferred racing fuel, Wallace didn't need to be sold on the benefits of E15. He's been a part of the Sunoco Green E15 racing program since its inception, and touts the benefits of E15 as an everyday fuel for everyday use.
---
"We're not telling you that you have to use E15, but what we're saying is that modern American ethanol, including E15, is a great fuel for everyday use," Wallace says. "We know this because we've had great success using it in our race cars. Different forms of ethanol have something that's good for that particular application. E15 works well with most forms of modern engines, and it's great with flex-fuel engines. There's no drama to it."
---
In fact, NASCAR participants say, E15 has been a steady performer on the track – precisely what they expected.
---
Legendary NASCAR team owner Richard Childress of Richard Childress Racing, has never experienced a problem in 3 million miles – at speeds approaching 200 mph.
---
"It has performed flawlessly," said Robby Benton, co-owner of RAB Racing with Brack Maggard, which fields E15-fueled cars in the NASCAR Nationwide Series. "Once we made the transition last year and educated ourselves on what we needed to do to maximize power and efficiency, we've seen increases in both. We are always finding more power with modifications to our engine builds, but we found an immediate increase to power and better mileage with the E15. We've had no failures attributable to the fuel. We're very happy with the results from the transition."
---
"We haven't had a single engine issue," Childress said. "We've all been very pleased with the transition from regular fuel to E15 for that very reason – it's been much smoother than expected. I think ethanol is the most promising alternative fuel of the present and the future for America, for racing and on the street."
---
That's what Zaremba has been saying since he first offered E15 for retail sale at his Zarco 66 stations.
---
Couple that with Ford and GM's recent warranty changes – and Detroit's embracing of flex-fuel vehicles and other advancements in biofuel technology, and the future of E15 appears clear. It's yet another step that moves America closer to energy independence.
---
In October, Ford and General Motors approved E15 for use in their 2012 and 2013 models, a significant step for growing the retail market for E15. Just days before that announcement, Linn Co-Op Oil, Co. in Marion, Iowa, became the first fuel retailer in Iowa to offer E15. Both announcements – the GM/Ford stance on E15 and the first E15 sale in Iowa – were important advancements for farmers and consumers.
---
"I believe Iowa consumers will take notice of GM and Ford's leadership," said Monte Shaw, director of the Iowa Renewable Fuels Association. "This is an important step forward for E15. Thirty years ago, auto recognition of E10 began much the same way. First one company, then others followed. First for new cars, then for the legacy fleet. The pressure is now on other auto manufacturers to follow suit."
---
And so it grows. Nine stations now, nationwide availability in the near future. That's the goal for America's newest form of clean, renewable energy.
---