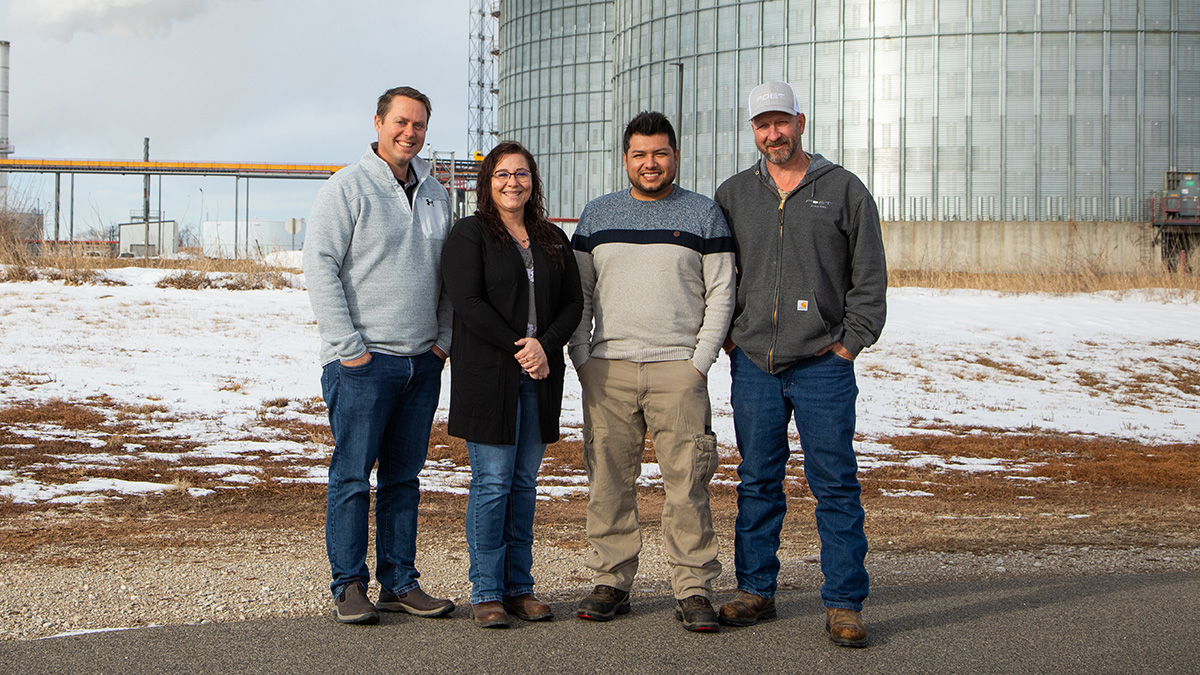 ---
Nestled in the rolling hills of west-central Iowa, POET Bioprocessing – Arthur is one of the prettiest plants he's seen, says General Manager Jack Mitchell. "It's a beautiful setting for a plant. When the corn is up, you're driving through a cornfield, literally, as you come up to the plant. It's picturesque and quintessential Iowa."
---
POET Bioprocessing – Arthur joined the POET network last summer as part of the acquisition of six bioethanol facilities from Flint Hills Resources (FHR). The facility at Arthur started up in the fall of 2008 as a standalone plant under the name Platinum Ethanol. The 110-million-gallon facility was sold to FHR in mid-2013. Today, it's running at 130 million gallons annually, producing roughly 300,000 tons of distiller's grains (DDGs) and 35 million pounds corn oil from approximately 40 million bushels of corn.
---
However, the picturesque location in western Iowa presents its challenges because Arthur, at just 200-some people, is surrounded by other small towns with the closest city, Sioux City, Iowa, an hour to the west. That's why recruiting and retaining employees depends largely on creating a positive culture where people are excited to come to work because, as Mitchell says, "The best recruiters by far are your employees."
---
"It can sometimes be a challenge to recruit team members," concurs Operations Manager Vernon Volkmann. "We do not have a big pool to draw from. We're not near a big city, so we've got to reach out far and wide."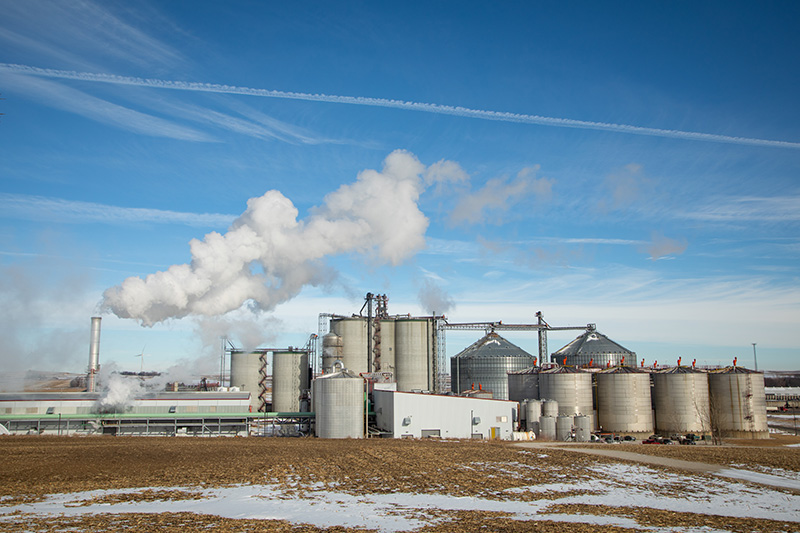 ---
Working at a bioprocessing facility is different from many jobs, Volkmann says. "You're not standing in one spot doing the same thing." Before starting as an operator at the plant shortly after startup, he had worked in manufacturing jobs while farming on the side. Being an operator allowed him to continually learn about bioethanol fermentation and plant operations, and he's worked his way up to serving as Operations Manager today.
---
"You're improving yourself as you do your job. You'd think after 10 years, you would have seen it all, but there's always something new."
---
Vernon Volkmann, Operations Manager
---
"One of the strengths here is our teamwork," says Jose Gutierrez. Like Volkmann, he started in operations more than a decade ago and recently stepped into the role of Environmental, Health and Safety Specialist. He has been part of a group of experienced employees dubbed the "Fifth Shift" in recent years. "We support the entire plant, not just production, but support for other areas like grains. You have to think outside of the box."
---
The teamwork at Arthur gets demonstrated every fall when members step in to help the grains team with the harvest rush. "Our record was close to 700 trucks in a day," says Kaylinn Schlender, Administrative Coordinator. Working in this role since a couple of months before the first grind, she likes the variety in her job, which includes helping in the scale house during the harvest rush as area farmers deliver corn. "We hit 10.6 minutes for truck turn around," she says. "We've got five pits, so they come through pretty quick."
---
"We've always taken pride in keeping our plant clean and neat. Truck drivers over the years have commented on how clean our place is," says Volkmann. Optimizing corn handling has also long been a focus at Arthur. "We have two 1.3-million-bushel bins that at one point were the biggest bins ever built. We have the capacity to hold 7.5 million bushels of corn when full, which includes two outside piles. That lasts us between 50 and 60 days."
---
He adds that keeping the corn in good condition in the big bins and piles is a challenge. "There's a lot of management to keep it in shape. It's been a learning curve, but over the years, we've learned what to do and what not to do."
---
When the company began exporting more of its DDGs a few years ago, the attention to corn quality made a difference, Volkmann explains. "We've got to pay attention to color to meet specs to ship overseas. And that starts in the beginning when grinding corn. You've got to do things just right, or the color won't be there at the end." While a challenge at first learning all the areas in the process that would affect color and quality, "It's second nature to us now," he says.
---
Cultivating positive culture
---
Mitchell gives credit to the nearly 50-member team at Arthur for the plant's success. "It's a really capable group that's always looking for ways to increase bioethanol yield, get more corn oil and produce quality DDGS. With any acquisition, there's a transition period a team has to work through, but I've been really proud of them.
---
They have an entrepreneurial spirit, build a positive culture and there's a pride of ownership within the facility."
---
Jack Mitchell, General Manager
---
As Administrative Coordinator, Schlender says building that culture means planning activities for plant employees and their families — family days and holiday parties, a chili cookoff and pumpkin carving contest, to name a few.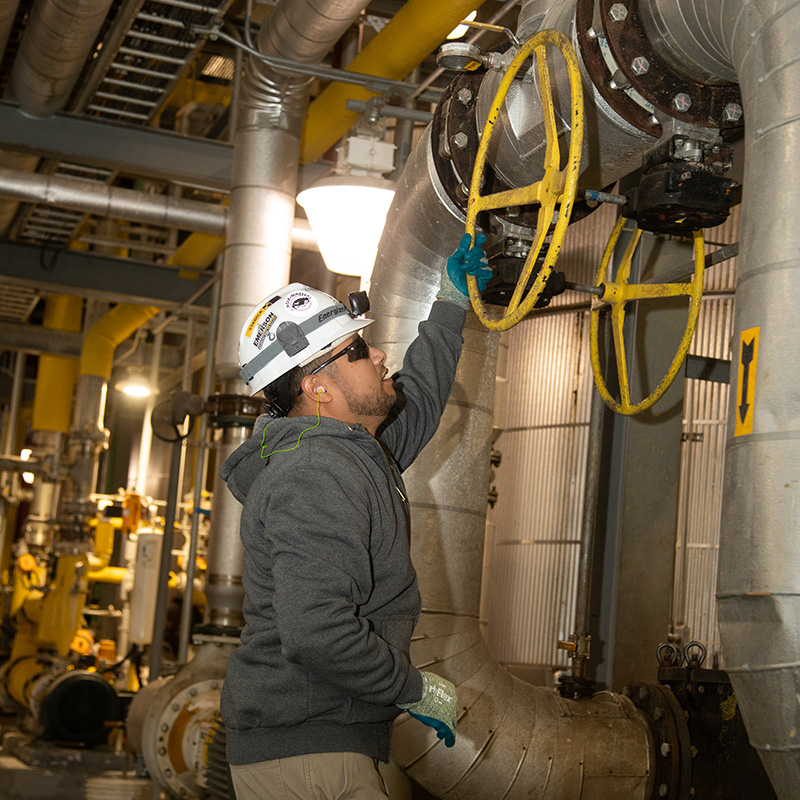 ---
For Gutierrez, the company culture is demonstrated whenever a new product or procedure is integrated to improve production. "We're willing to do extra steps and not just reject new ideas," he says. "We want new ideas and welcome the challenge." He says it may require extra work running tests, but it often pays off by improving yields or reducing costs.
---
"We used to be a small part of the portfolio in the industry," says Mitchell. "Now we're part of a business that is all in on the bioethanol space. What's exciting is having the opportunity to be part of the biggest and best bioethanol producer in the world. That's motivating."
---