---
For the 2,300 C-stores across the country that currently carry E15, it's the fuel's bottom-line positives that have given those owners an advantage over their competitors.
---
E15—often marketed at fuel stations as Unleaded 88—costs less (often three to 10 cents per gallon less than regular), offers higher octane and gives consumers more choices. But for those owners and customers who care about the big picture, E15 also burns cleaner, reduces reliance on foreign oil, provides a critical market for American farmers and creates high-quality rural jobs.
---
For those C-stores considering adding E15, it's "a few relatively simple, short steps from a regulation standpoint," according to Chris Bliley, Senior Vice President of Regulatory Affairs at Growth Energy, the country's leading biofuel trade association.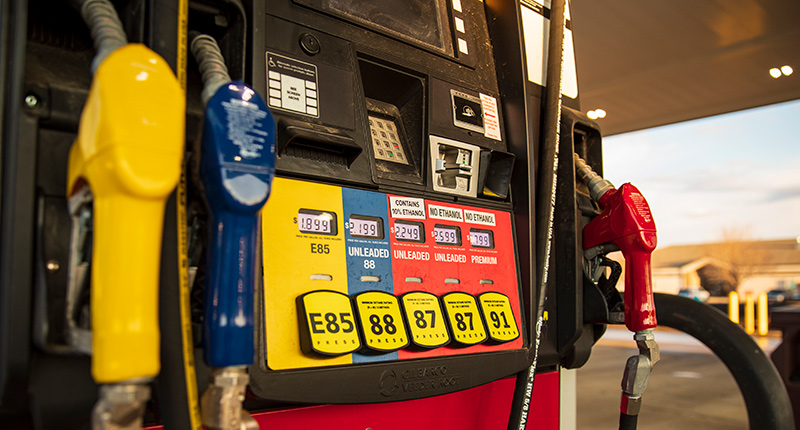 ---
E15, says Bliley, is compatible with nearly all existing fuel infrastructure nationwide, like storage tanks and dispensing equipment.
---
"Almost all underground storage tanks made in the last 30 years are compatible with up to 100% bioethanol," says Bliley. "The dispensing equipment made in the last 12 years is compatible. And E15 is a federally approved fuel, so it's covered under existing policies just as any other fuel would be, whether it's diesel or gasoline or kerosene, whatever the fuel that a traditional C-store may sell."
---
Petroleum manufacturers have been producing equipment compatible for blends above 10 percent bioethanol—everything from hoses to dispensers to nozzles—since the 1980s. Many fuel storage terminals now offer pre-blended E15, so it's the competitive choice even for stores that don't do onsite blending. And retailers can easily and inexpensively swap out E10 or mid-grade fuel blends for E15.
---
Those qualities make adding E15 a quick and affordable option for C-store owners—and consumers want E15.
---
Americans bought a record 500 million gallons of E15 in 2019. They drove a record six billion miles on E15 in 2020. C-stores have followed that trend; the number of retail sites selling E15 grew by 10 percent in 2020. From Kwik Trip to QuikTrip, from Casey's to Kum & Go, major C-store chains continue to add Unleaded 88 to their lineup.
---
Sheetz, a chain of family-owned convenience stores based in Pennsylvania, now carries E15 in more than 300 of their 618 stores across six states.
---
"Sheetz has always stood for consumer choice, and it's a company that also cares about the environment and American jobs," says Mike Lorenz, a fuel industry expert and former Executive Vice President of Petroleum Supply at Sheetz. "Unleaded 88 allows us to offer a value-added product since it's lower priced, higher octane and cleaner burning while supporting American jobs."
---
The quality and reliability of E15 is unquestionable, says Mike O'Brien, Vice President of Market Development at Growth Energy.
---
"Consumers have now driven 20 billion miles on the road using E15 without a single incident of fuel issues," he says. "And that's after six million miles of testing before the fuel was actually approved. We're talking about the most tested, and maybe most reliable, fuel in the history of this country."
---
As for environmental benefits, a recent Growth Energy report determined that if E15 replaced E10 nationwide, it would reduce greenhouse gas emissions by more than 17 million tons per year. That's the equivalent of removing nearly four million vehicles from the road. And bioethanol itself was recently proven to be 46% lower in greenhouse gas emissions compared to gasoline, a number that is improving every year.
---
"Convenience store owners, especially the retail leaders, always look for ways to differentiate themselves," says Bliley. "They have found that E15 gives their consumers more options and gives them a price advantage. That's why they have really embraced the fuel. Beyond that, they know that more and more customers are looking for things like the benefits to farmers and the environmental aspects."
---
The process of carrying E15, says Bliley, is just like that of adding or changing any other fuel in a C-store's lineup, and one that most owners are already familiar with. The initial tasks—filing paperwork with the EPA, joining a fuel sampling program—are considered to be the "big pieces," says Bliley. "But even those big pieces are easy to navigate."
---
And Growth Energy is available to help C-store owners every step of the way.
---
"We work with retailers and with the EPA to fill out paperwork and answer any questions," says Bliley. "I think people assume it's a much bigger mountain to climb. But selling E15 is every bit as simple as what they're doing today with 87 or E10. You buy it, put it in the tank. You price it, dispense it out of your dispenser, and away you go."
---