---
In 2012, my family traveled to the small village of Tawa, Kenya for what we assumed would be a one-time service trip. Our group was assigned to a small school called Kakuswi Special School for the Deaf, where our task was to modify the three small existing school buildings to better suit the 24 students who learned, played, ate, and slept there. As the week went on, we fell in love with the country and its people; meanwhile, my dad, Jeff, couldn't help but notice the poor condition of the crops on the small family farms that surrounded the village. We returned home with the knowledge that God had a plan, and that just one trip wouldn't be enough.

Shortly thereafter, Jeff spoke to the POET team about his experience, which generated enough interest to launch POET's own service trip the following summer. Around the same time we began to make connections with Farm Input Promotions-Africa (FIPS) to start making inroads toward improving the agricultural conditions we had seen in Tawa. Both programs began to grow and find success, and within two years – on August 27th, 2014 – we officially established a 501(c)(3) nonprofit organization.

Seeds of Change was founded with the goal of transforming lives through the power of education and the miracle of agriculture, and its name was chosen to reflect that mission. The organization has seen tremendous progress in the past six years thanks to our incredible supporters like you.

Together we've changed more than half a million lives through Mission Grow, supported the education and healthcare of countless individuals through Mission Hope, and have helped launch a groundbreaking solution to eliminating indoor air pollution through Mission Breathe.

We wanted to take this opportunity to share six unforgettable stories of lives changed over the past six years.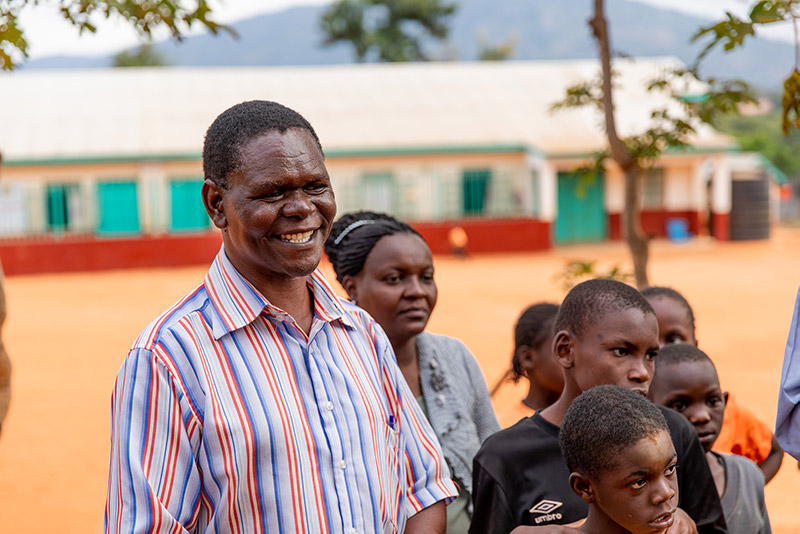 ---


1. Timothy Mukilya, Headmaster at Kakuswi Special School for the Deaf
Timothy is the Headmaster at Kakuswi Special School for the Deaf. He sees the impact of Seeds of Change on a daily basis. He characterizes the importance of the partnership well: "If a deaf child does not go to school, he will actually live in darkness. He will not know many things. But if he is taken to a school like this one, he's going to know how to communicate... how to learn... and how to search for employment. And that's life."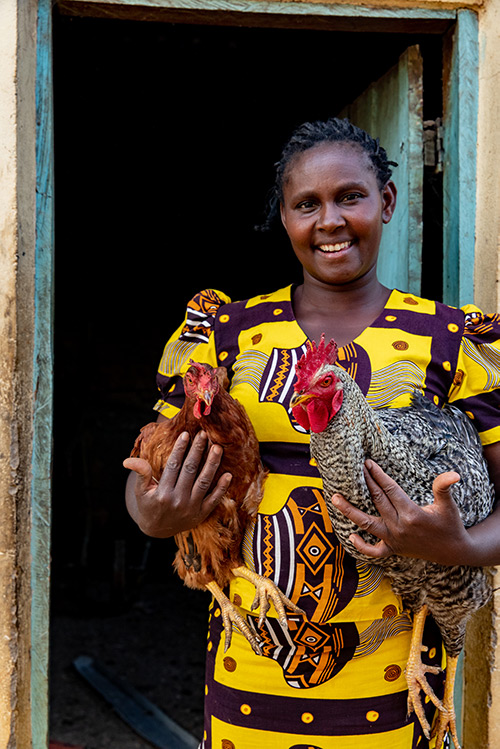 ---
2. Stella Makau, Kenyan Farmer
Stella prepared two plots of corn this year – one traditionally planted using an ox plow, and the other planted in lines prepared with a deep tillage implement. With poor rain, the traditional plot will yield less than 90 kg (3.5 bushel) of corn, while the one planted deeper, with manure and a better seed variety will yield over 360 kg (14.2 bushel) of corn. This enables Stella to feed herself and her family for the entire year, compared to only three months of nourishment from traditional planting.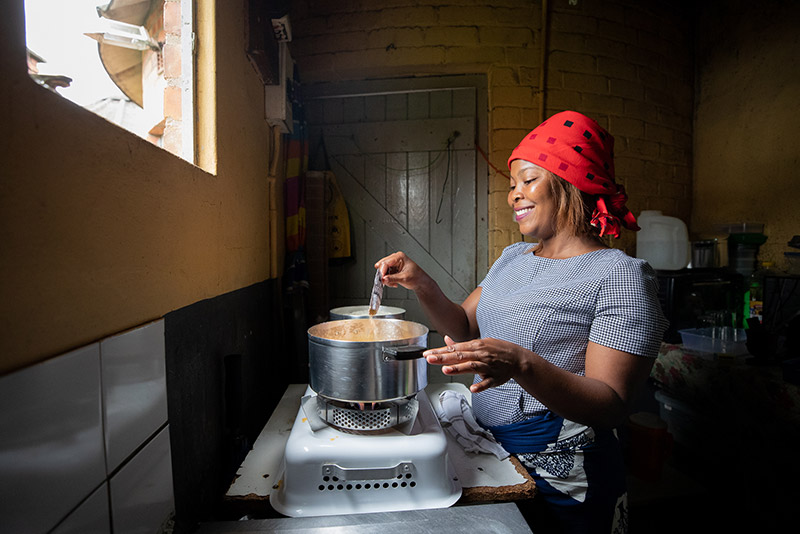 ---
3. Silvia Mataval, Mozambique
Silvia not only cooks on a cookstove powered by clean-burning biofuel herself, but she also promotes and educates others about the benefit. Cooking with solid fuels is one of the greatest health threats to individuals living in developing countries, particularly women and children as they tend to spend more time in the home. While charcoal smoke, for instance, emits methane, carbon monoxide, hydrocarbons and other harmful particulate matter, ethanol's emissions are virtually nonexistent, save for a little water vapor and carbon dioxide.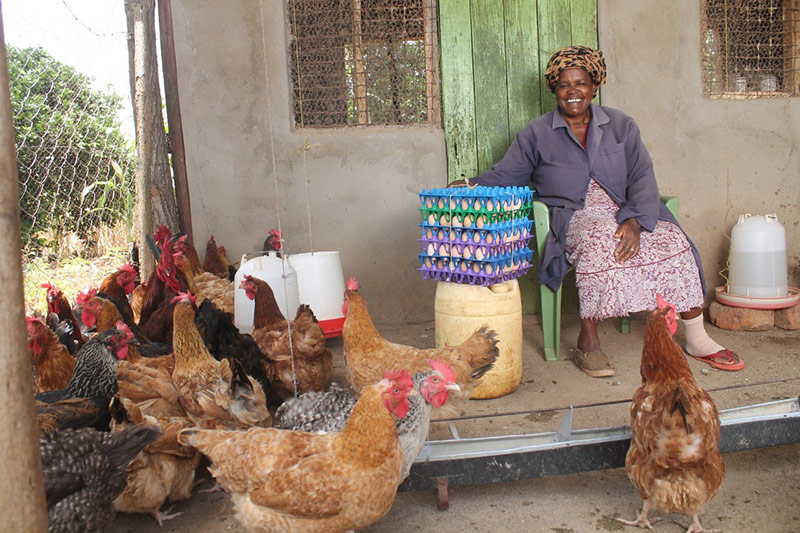 ---
4. Cecilia Kyalo, Kenyan Farmer
Cecilia collected 120 eggs in 2 weeks from her Rainbow Rooster chickens – an improved variety that grows faster and is more robust. She is able to sell fertilized eggs and chickens, and in turn uses that income to buy more day old chicks; she also produces meat and eggs for her family and community. Cecilia sells chickens for $6 each, and recently made $300 selling 50 birds. This is enough to provide for two terms of school in Kenya! The eggs provide additional income at $0.15 per egg and are helping to spread improved genetics.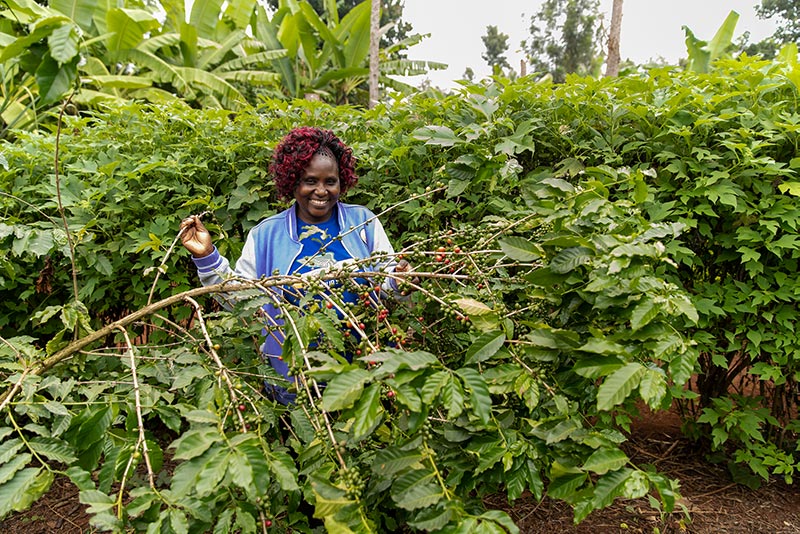 ---
5. Hellen Nyaga, Kenyan Farmer
Coffee is how many of us begin our day. But for some, it's a livelihood. As a farmer in Kirinyaga County, Hellen farms herself while working closely with more than 50 Village Based Advisors (VBAs), helping to educate and train them to successfully grow crops like coffee, tea, beans, and tomatoes.


---
6. Joseph Maithia, Kenyan Farmer
Joseph has seen a 100% increase in his mango fruit production after implementing good soil and crop management techniques, such as pruning, timely spraying, controlling fruit flies and proper application of manure. He picked 24,000 fruits from his 40 trees this year! He invested $1.70 into each tree ($67 total), and will benefit from a profit of $1,613 USD.

As you can see, Seeds of Change has already surpassed our expectations – and this is only the beginning.

Here's to many more years of working together to cultivate change around the world!
---