---
Congressman Brad Finstad represents Minnesota's 1st District, which includes POET Bioprocessing – Preston, Glenville, and Lake Crystal. He is a Freshman Congressman who has been an ardent supporter of biofuels since arriving on Capitol Hill.
---
We recently sat down with Rep. Finstad to discuss the importance of biofuels.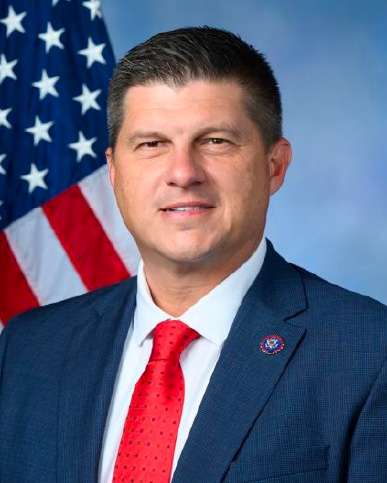 ---
Can you tell our readers a bit about yourself?
---
Yeah, it's a simple story. I'm a fourth-generation farmer from south central Minnesota. My wife and I met in second grade on the school bus. She's [from] a farm family. She's a former Watonwan County Dairy Princess (and my niece is a former Princess Kay of the Milky Way). We have strong agriculture roots and that's what I take with me everywhere I go. When I'm in [Washington] D.C. I, quite frankly, don't want to be there. And that's probably why I should be there. I think that we need more people that are average, everyday people that are just trying to make good on their farm, make good on their business, make good on that generational leadership to really answer that question of how are we leaving our backyard better than we found it. That's who I am.
---
Why is the biofuels industry important to you, MN-01, and Minnesota in general?
---
In southern Minnesota, I have the honor of representing 21 counties; primarily very strong agriculture producing counties. As a corn and soybean farmer myself, the more market opportunities that I have and my neighbors have, the better we all are. I believe that one of the most important parts of the biofuels industry right now is how it plays into our national security. It really comes down to who do we trust to provide our energy resources? And I'm going to bet on the American farmer, my neighbor, and my family to produce that energy any day over someone who doesn't like us. So, for me, I think that it comes down to homegrown energy from people that we can trust. There are so many opportunities not just from a market diversification standpoint, but also from a farmer's perspective. There's also job-creating, energy-producing, economic opportunities for rural America.
---
Your district currently offers E15. Why do think it's important that consumers have a choice to access higher blends of biofuels at the pump?
---
Very basically, from my perspective as a father of seven children with three who are driving, it's about price. At the end of the day, farming is pretty simple. Grow things people want. Produce low-cost, great commodities that the consumer wants. And it has been proven over and over again that E15 (or Unleaded 88) is a price decision that consumers want. They know that it works great in their cars. They know that it's the price that meets their family budget. Now more than ever with inflation and some of the uncertainty, specifically with our energy costs, we need to double down on this and make sure that the consumer has this low-cost, high-performing, good-for-the-environment fuel source.
---
Any parting thoughts for our readers today?
---
First off, I just want to say thank you to each and every one of you reading just based on the fact that you have done so much to strengthen our rural economy and our rural way of life. Whether it's from the investment side, the grower side, the employee side, everyone in the bioethanol industry has a lot to be thankful for. And I'm thankful that as a farmer I have a better market opportunity. I feel good about my neighbor growing corn that I'll put into my tank and I can trust that process. You know, I'm grateful for the partnership that I've been able to develop over the past year with the POET family, the POET team. Thank you for the awesome economic opportunities that you're creating for southern Minnesota.
---
To learn more or contribute to POET PAC, visit poetpac.com.
---