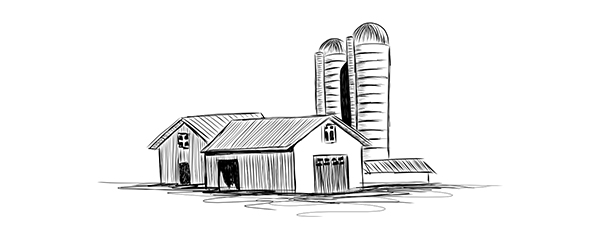 ---
From mid-July 2020 to mid-July 2021, we had a grand total of 10 inches of precipitation, including snow, on our farm. We do not irrigate our fields. How is it possible with that tiny amount of moisture that crops can still look good? Although I used the term "drought-proof" in my title, no crop is ever completely tolerant to drought in non-irrigated situations, but below are six things farmers can do so crops can survive and, in some cases, thrive despite dry weather.
---
• Drain tile. I know this may seem strange because drain tile removes water from a field, but more importantly, tiling (and lowering the water table) allows air into the soil. Without air, roots can't go deep, and deep roots in a dry year are essential. On our farm in the drought year of 2012, our best yields were over the tile lines because that's where the roots got the deepest early in the growing season.
---
• Balanced, ample fertility. If crops are short on any nutrient, they will pull more water in to try to get that fertility. By having lots of available nutrition in the right ratios (including primary, secondary and micronutrients), crops aren't forced to waste water that could be saved for later in the year.
---
• Great weed, insect and disease control. Weeds, insects and diseases hurt the availability and the usage of water in crops. Pest control is always more important in a dry year than a wet year.
---
• Selecting "dry weather" varieties. Regardless of the crop (corn, soybeans, wheat, etc.), some varieties do better than others in dry years. Those are obviously the ones to pick in dry regions like where we farm.
---
• Building soil organic matter. For each 1% increase in soil organic matter, soil can hold roughly 4% more water. If a farmer makes a concerted effort to build soil organic matter even 2% over his/her farming career, that's 8% more water the soil can hold when the next generation takes over that land.
---
• Reducing tillage. No-till is great, but even in strip-tillage, there are distinct moisture savings versus conventional-till. Success in reduced-tillage was almost impossible years ago, but thanks to modern planters and herbicides, the challenges of planting and weed control can easily be overcome.
---
The importance of achieving as much yield as possible each year cannot be understated. It's not only imperative for farmer profitability, but think of all the end users who count on a steady supply, from livestock producers to bioethanol plants. Fortunately, there are methods like I listed above that allow farms to still do well in tough years like this one. Even 20 years ago, if we had this type of weather you would not see near the total bushels produced you will this year, and I have to believe things will continue to improve even more in the future.
---