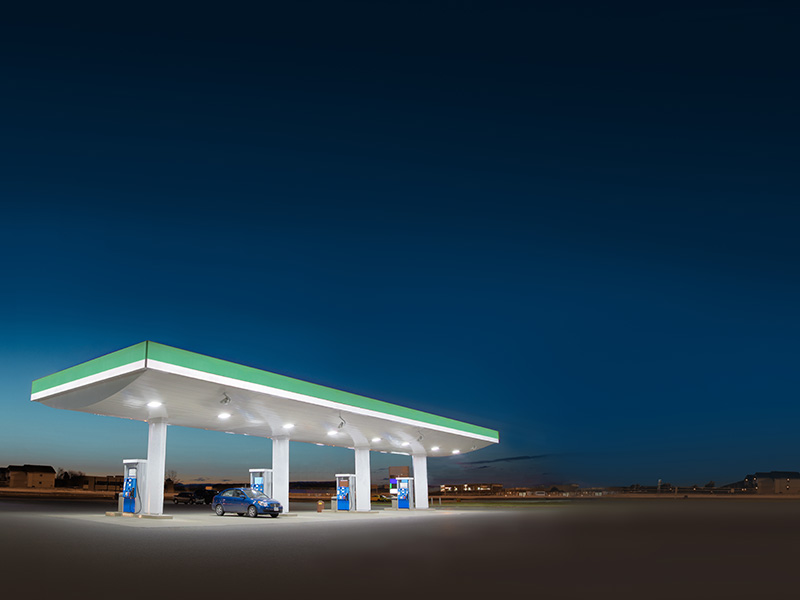 ---
In April, President Biden announced two new goals for the United States: a 50 percent reduction in greenhouse gas pollution and an additional 10 million clean energy jobs by 2030.
---
"This clean energy goal prioritizes American workers," President Biden told the Leaders Summit on Climate. "Meeting the 2030 emissions target will create millions of good-paying, middle class jobs ... [including] farmers using cutting-edge tools to make American soil the next frontier of carbon innovation."
---
Despite a recent setback from the D.C. Circuit Court of Appeals, which reversed the 2019 EPA ruling that allowed for the sale of year-round E15, biofuel producers and industry advocates are confident the clear benefits of E15 — including direct links to policy priorities laid out by the Biden Administration — will help ensure the continuity of year-round E15 sales.
---
Keywords in Biden's address at the Leaders Summit on Climate — "farmers," "cutting-edge," "carbon innovation" — align perfectly with nationwide E15, says Doug Berven, POET's Vice President of Corporate Affairs.
---
"We are very positive about what the current administration wants to do to reduce greenhouse gases by 2030," he says. "That's nine years away. If we're going to do that, we have to start today."
---
"Bioethanol is the only option that's immediately available, universally affordable and clean. If we want to reduce greenhouse gases, let's start with E15. And the kicker is, it's better for everybody's wallet." Doug Berven, POET's Vice President of Corporate Affairs.
---
A new study also reinforces E15's big-picture economic benefits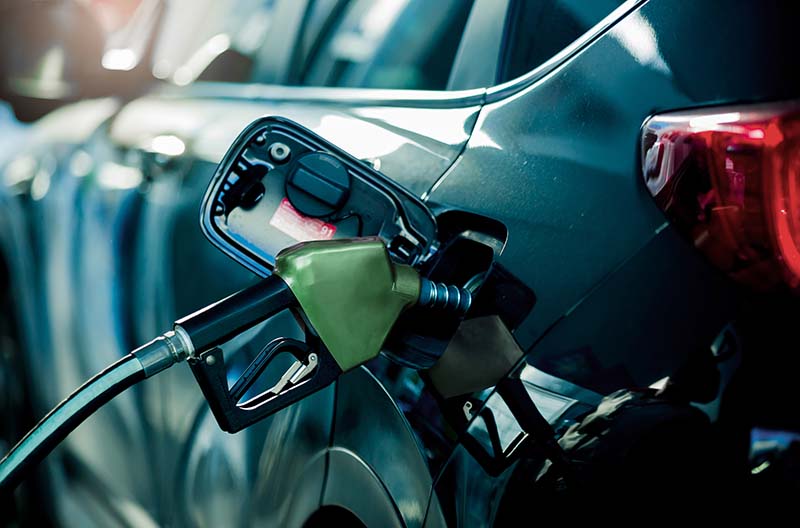 ---
A recent study by ABF Economics titled "The Economic Impact of Nationwide E15 Use" found that nationwide use of the 15 percent bioethanol blend would add $17.8 billion to the U.S. GDP, support more than 182,000 additional jobs, generate $10.5 billion in new household income and save consumers $12.2 billion in fuel costs.
---
"This study really bolstered what we knew to be true," says Chris Bliley, Senior Vice President of Regulatory Affairs at Growth Energy, the country's largest bioethanol trade association. "It reinforced that moving to nationwide E15 would have substantial benefits not only for the bioethanol industry, but for agriculture and, frankly, for consumers and governments across the country."
---
For Berven, one of the biggest takeaways from the study centers on the $3.4 billion in tax revenue — an additional $1.8 billion for the federal government and $1.6 billion in state and local governments — that would be generated by the nationwide switch to E15.
---
"People can see the real economic benefits that E15 can bring," says Berven. "The $3.4 billion in tax revenue is important because there's still a segment that thinks bioethanol is a subsidized industry. There are no subsidies for grain-based bioethanol. All of the economic benefit we create goes right back into the federal, local and state governments at a time when they need it most."
---
Standardizing E15 throughout the country would require a total of 20.3 billion gallons of bioethanol annually. Currently, America's 210 bioprocessing facilities (across 27 states) can produce roughly 17 billion gallons, meaning production capacity would need to increase by 3.3 billion gallons annually to meet the projected demand.
---
Ramping up bioethanol production would mean more jobs in rural America, more tax dollars for rural communities and more markets for the country's surplus corn.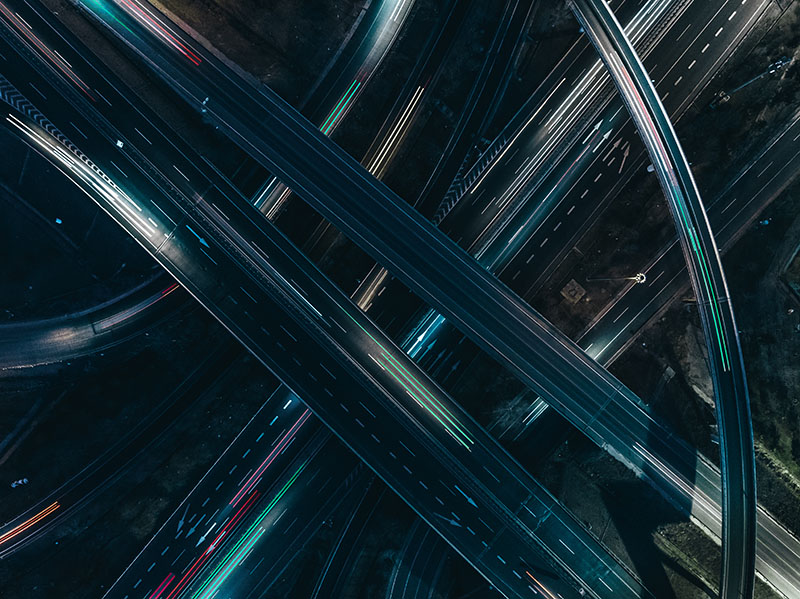 ---
The ABF Economics report projects that the 3.3 billion gallon increase would require the need for an additional 2.1 billion bushels of corn per year.
---
And nationwide E15 would create a market for more than just corn; POET's 33 bioprocessing facilities turn that corn into much more than just biofuel. The company produces dozens of co-products — things like animal feed and corn oil and renewable CO2 — during the bioethanol production process.
---
"We're not just making bioethanol," says Berven. "We're providing clean alternatives to asphalt; we're making feedstock for renewable diesel."
---
"We're creating a renewable energy system, one that comes from the surface of the land rather than the center of the earth." Doug Berven, POET's Vice President of Corporate Affairs
---
Many convenience store owners, including major chains like Kwik Trip and Casey's, already realize the benefits of carrying E15, often marketed at fuel stations as Unleaded 88. It costs less, offers higher octane and gives consumers more choices at the pump. And when given those options at the pump, Americans continue to choose E15; drivers bought a record 500 million gallons
of E15 in 2019.
---
In addition, E15's big-picture environmental benefits are clear. According to a recent report by Growth Energy, if E15 replaced E10 as the nation's baseline fuel, it would reduce greenhouse gas emissions by more than 17 million tons annually. That's the equivalent of removing nearly four million vehicles from the road.
---
But the nationwide implementation of E15 still faces some hurdles — the reversal of year-round E15 sales being primary among them. In a statement on behalf of Growth Energy, the Renewable Fuels Association and the National Corn Growers Association, the advocacy groups expressed concerns that the decision could decrease summertime E15 sales by as much as 90%.
---
"We are pursuing all available options and will work with the administration and our congressional champions to ensure that we have a solution in place before the 2022 driving season," the groups said in the statement.
---
Other obstacles in the way of widespread E15 adoption also include the Environmental Protection Agency's required on-pump labeling of E15 (which currently looks more like an orange-and-black warning label).
---
Biofuel groups also still want to see more refineries required to blend more bioethanol. Therefore, reducing the use of toxic chemicals in the nation's fuel supply and making sure retailers see some economic advantages for carrying Earth-friendly biofuels.
---
"We can expand [market access] exponentially by making long-term infrastructure incentives available to fuel retailers," said Growth Energy CEO Emily Skor, who spoke to the Senate Agriculture Subcommittee on Rural Development and Energy in June. "Growing the share of renewable biofuels in America's fuel supply is crucial to achieving net-zero emissions and promoting high paying, clean energy jobs in rural America."
---
The ABF Economics report cut to the heart of E15's economic advantages with its conclusion: The economic benefits from nationwide E15 use are significant increases in GDP, jobs supported in all sectors of the economy, household income and tax revenue.
---
That was just for the biofuel blend's bottom-line positives. The report didn't even touch on the environmental aspects.
---
"The beauty of bioethanol is that it's got something for everyone," says Berven. "If the country truly wants to do what's best for the environment, if they want to reduce greenhouse gases, let's start with nationwide E15. And if the country truly wants to do what's best for the economy, if they want to add jobs, let's start with nationwide E15."
---