---
With both the agriculture and biofuel industries facing severe hardships, farm country can be a tense place these days. But it's not all doom and gloom. Farmers more than anyone know that as sure as markets cycle down, they also cycle up.
---
Farmers take risks on a daily basis, and relying on that resilience is especially critical now, says Aaron Frerichs, who farms near Wilmot, S.D.
---
"As a farmer you've got to be optimistic," he said. "We take risks every day. If you can't look to the future to be better, then you're probably in the wrong business."
---
According to the most recent report from the Kansas City Fed, declining prices for crops and livestock further pulled down farm revenues in August. That's a story with which farmers have become all too familiar. For many, one of the solutions is obvious.
---
One bright spot that Frerichs, other farmers and ag economists point to is the opportunity for biofuels to lead a resurgence in grain demand through E15, a fuel blend with 15 percent ethanol. In May the Trump Administration announced his administration's approval of year-round access to E15. Sales were previously restricted in markets during the summer months.
---
"E15 in theory represents an opportunity to increase ethanol demand by 50 percent," said Jim Miller, President of Agriculture and Biofuel Policy Consulting. "… We're making headway, and as that market grows, we'll see it grow at a faster rate."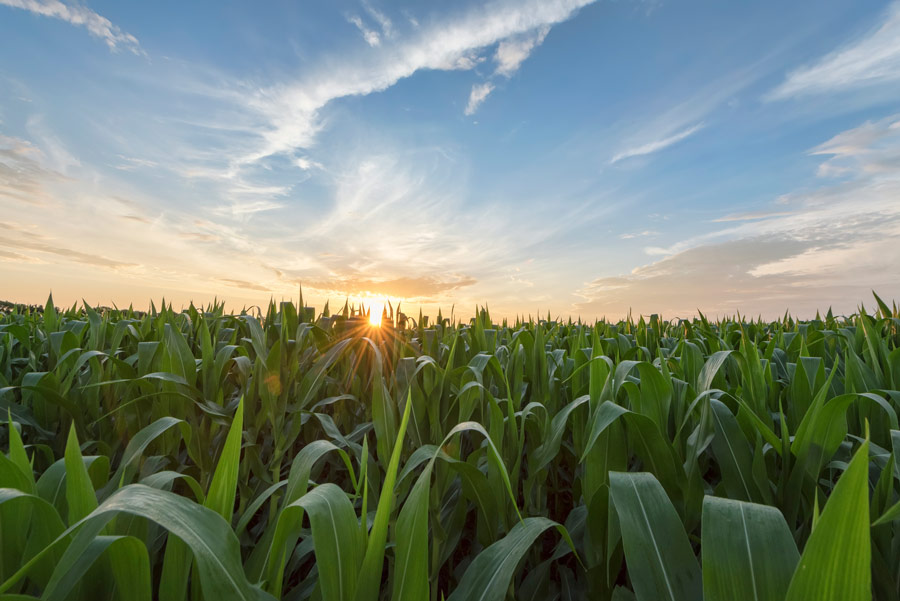 ---
---
The long-term opportunities of E15 are immense, according to statistics from the biofuels association Growth Energy. Those include an anticipated 7 billion gallons of new biofuel demand, $6 billion in annual consumer savings and — the most significant for farmers — 2 billion bushels of new corn demand.
---
To fast-track those benefits, Miller says the Trump Administration is considering a number of options to offset the negative policies that have dragged the biofuels industry down, including the 31 new refinery exemptions issued by the EPA in August. With the right signals from Washington, he said the U.S. could see a quick ramp-up in ethanol production as idled capacity comes back online.
---
That's important for agriculture, said Matthew Diersen, Extension Economist at South Dakota State University.
---
"Biofuels are very important because they're a huge consumer of corn. As the ethanol industry has grown, it's done so in tandem with the increase in corn productivity," he said. "Ethanol has been one area that has been able to take and utilize a lot of bushels."
---
Diersen said that while there are certainly policy factors helping to drive the industry's struggles, it is a commodity market, and as such it will experience ups and downs.
---
"It has sounded more cyclical than permanent. If so, we have a temporary impact on the topside margins," he said.
---
The long-term outlook is going to be guided by some of the more basic principles that support demand, such as driving habits, the global energy market and other factors. "All the macro indicators are positive," Diersen said.
---
While there continues to be significant attention on trade and policy factors that affect biofuels growth, efforts are underway now to boost E15 demand through retailer and consumer interaction.
---
Today more than 1,800 stations in 31 states sell E15, which is also marketed as Unleaded 88, usually between 3 to 10 cents lower below the price of regular gasoline. Even more retailers are expected to sign on in the coming months.
About E15/Unleaded 88
E15 is approved for cars 2001 and newer and made with 15 percent biofuel.


American drivers have driven 10 billion miles on the road using E15.


An April 2018 study by the University of California Riverside demonstrates that biofuel blends like E15 reduce toxic emissions by up to 50 percent, including smog and ultra-fine particulates.
---
Casey's, headquartered in Ankeny, Iowa, has plans to expand its offering of E15 to 500 locations over the next few years. The goal is to be the nation's largest E15 retailer, said Nathaniel Doddridge, Director of Fuels. "Some of our competitors had the product before we did, so consumers saw it in the marketplace and were asking for it," Doddridge said. "Consumers like the value. They can get a premium product at a lower price. It's an easy selling point for us."
---
Frerichs uses 30 percent ethanol in his vehicles, and almost all his corn goes to biofuel production. He is excited about the opportunities of year-round E15 to grow both the biofuel and agriculture industries, and he is hopeful for a future that pushes biofuel blends even further.
---
Education is the key. Frerichs said people don't understand the benefits of E15.
---
"To me that's the big hiccup," he said. "You talk to people in urban areas — they don't understand. They don't know where it even comes from."
Resources are available to learn about E15 and find the biofuel to fuel up: Search for an E15 and E85 station nearest you at getbiofuel.com and find a more affordable choice at the pump with E15 through GasBuddy's popular price-tracking app.
---
It is hard to watch the struggles in rural America right now, Frerichs said. It's all around him and in the news. With weather problems, tariff issues, ethanol struggles and more, "everybody's been on edge."
---
One of the big answers to those problems is the biofuel solution. And it's pretty simple, he said.
---
"At the end of the day, we need to use more ethanol."
---