---
The stakes for addressing climate change have never been higher. Many point to possible solutions that are in the lab benchwork stages, available at a small scale or cost-prohibitive for the general public. But we need real solutions now.
---
The short-term answer to tackling climate change — the way Jeff Broin, founder and CEO of Sioux Falls-based POET sees it — lies in agriculture and biofuels.
---
But larger forces at play, namely government regulations from the Environmental Protection Agency (EPA) that side with oil over ag, have hurt advancements in the biofuel industry by limiting market growth and hindering the rollout of higher biofuel blends and new technologies like cellulosic biofuels that can speed up our efforts to reverse climate change.
---
The EPA has continuously set roadblocks for cellulosic biofuels, which hold great promise as low-carbon-intensity fuels. Those challenges recently forced production to stop at a major cellulosic biofuel enterprise. On Nov. 19, POET-DSM Advanced Biofuels, LLC, a joint venture of Royal DSM and POET LLC, announced that it would stop production of cellulosic biofuels — renewable biofuel made from corn crop residue — at Project LIBERTY in Emmetsburg, Iowa. The joint venture instead will shift its attention to research and development with the hope of developing efficiencies and seeing policy improvements.
---
Despite President Trump's support for securing year-round E15 and helping to maintain the integrity of the Renewable Fuel Standard (RFS), the EPA continues to choose oil over ag in its oversight of biofuels policy. Biofuels advocates including Growth Energy, the biofuels industry's largest trade organization, have criticized the EPA for its mismanagement of biofuels policy over the last three years, among them its handling of the RFS, which Congress enacted to stimulate growth in U.S. biofuel production.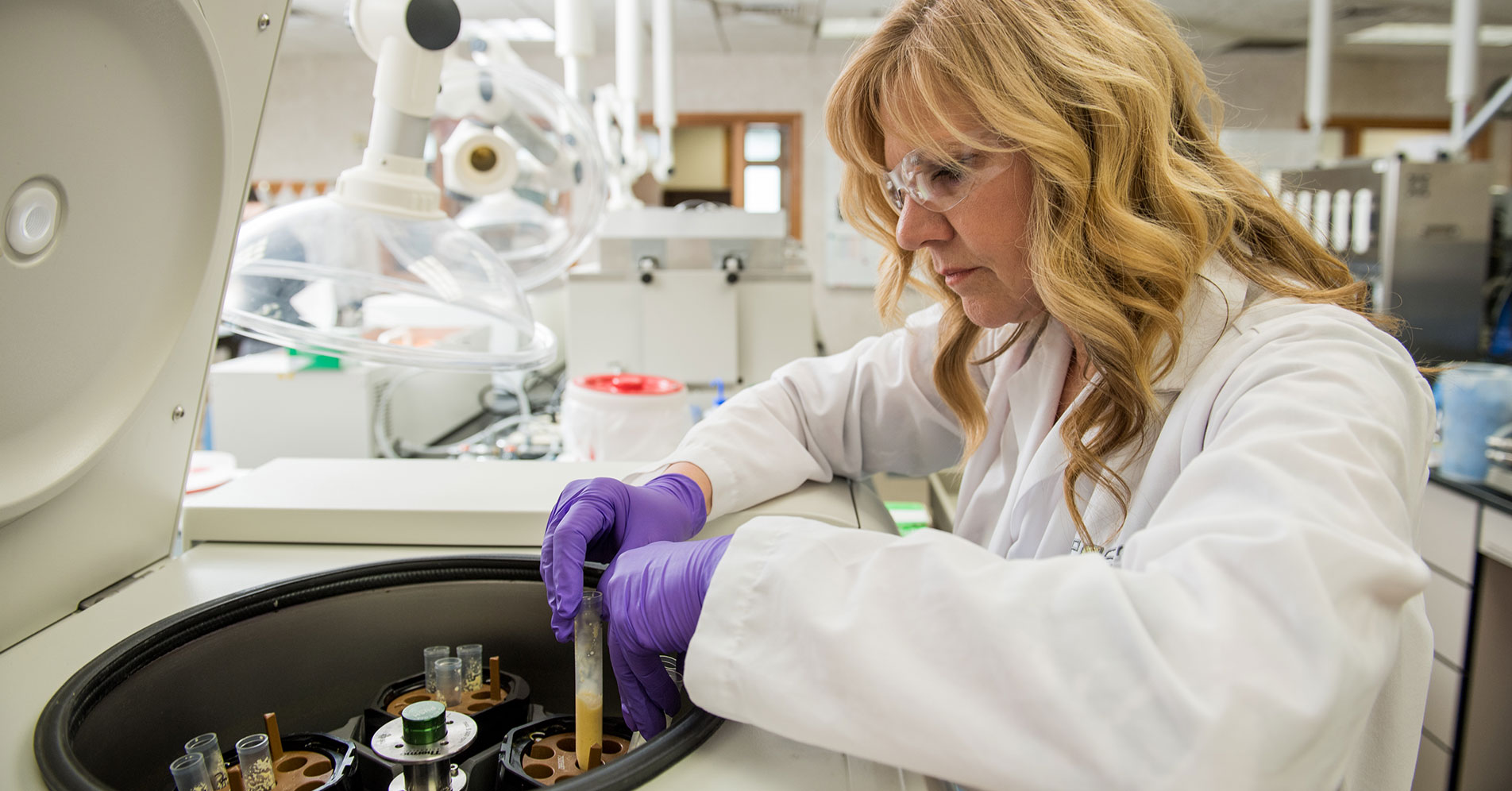 ---
"At every turn, EPA is undermining the president's commitment to a strong biofuel policy for our nation," said Growth Energy CEO Emily Skor. "We've seen it most clearly through the radical escalation in small refinery exemptions granted, as well as the stalling of pathways approvals for advanced biofuels. Ethanol demand is being decimated due to EPA's mismanagement, with dozens of plants idling or closing this last year. To turn things around, we need those markets back and outstanding advanced biofuel pathways approved to promote future growth, investment and innovation in biofuel technology."
---
Since 2017, the EPA has effectively cut the incentive to blend cellulosic biofuels from nearly $3 to as low as 59 cents per D3 RIN, changing the market landscape dramatically since the formation of the project and joint venture.
---
But despite these setbacks, POET remains committed to pursuing research, innovation and policy engagement to address climate change.
---
Nationwide demand for E15 continues to pick up speed, bringing the higher-octane, lower-emissions biofuel blend to new markets. On Nov. 20, the state of New York, the nation's fourth-largest fuel market, finalized a rule to allow sales of E15.
---
"New York has been a pioneer in the climate movement, and their adoption of E15 is consistent with their commitment to a low-carbon transportation future," Skor said. "If New York transitioned from E10 to E15, it would lower carbon emissions by 748,000 tons per year, which is the equivalent of removing approximately 129,400 vehicles from New York's roads."
---
More ethanol in the nation's fuel supply means cleaner air and lower greenhouse gas emissions. Objective research demonstrates that biofuels are one of the best methods we have to reduce greenhouse gas emissions (GHGs) and combat the effects of climate change. Ethanol reduces GHGs by an average of 43 percent, and advanced biofuels can reduce emissions by as much 95 percent or more over conventional gasoline.
---
POET's team is driven by a mission to replace fossil fuels with renewable alternatives from the surface of the earth. That mission guides everything at the company today, from its research and development team finding new and improved ways to produce biofuels, to discovering new products to replace fossil fuels, like its JIVE asphalt rejuvenation product that is a bio-friendly replacement for petrochemicals. For those efforts in using its core business to help the planet and address pressing social and environmental issues, POET was named to Fortune Magazine's Change the World list in 2019.
---
"Even though we've been at this 30-plus years, we're still discovering new ways to create value from a bushel of corn that benefits farmers, the American consumer, the environment, the health of the American people," said Dave Bushong, Senior Vice President of Research, POET. "We know its potential is untapped even now."
---
But there needs to be a consistent policy environment for technologies and new developments to be realized. "The EPA is holding back advancements for cellulosic biofuels and other advanced technologies. We need to work together to help the EPA understand why aggressive targets for cellulosic and advanced biofuels are so pivotal to supporting rural economic development, reversing climate change and promoting U.S. energy independence," said Kyle Gilley, Senior Vice President, External Affairs & Communications, POET.
---