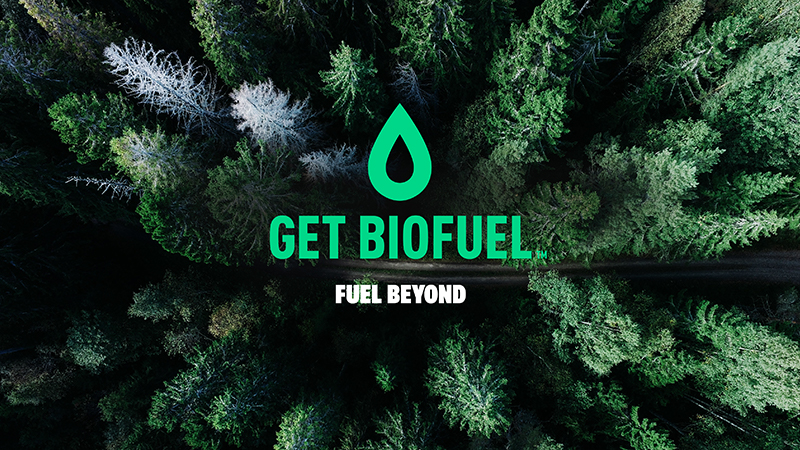 ---
Growth Energy is leading a new consumer campaign, called Get Biofuel, about the benefits of making good choices at the pump. It aims to educate all drivers about biofuel's power to reduce emissions and that a 15 percent blend can be used in essentially every car on the road today.
---
"The idea is it's a fuel that's beyond what you've ever thought about," said Josh McGuire, partner and head of creative for Cullen+Rose LLC, a marketing and consulting company working with Growth Energy on the campaign.
---
A national consumer awareness campaign is something Growth Energy has long wanted to do, said Kelly Manning, Vice President of Development for Growth Energy, but the association needed to prioritize imperatives like legislative work and battles to protect the Renewable Fuel Standard, among other things. "This was always one of our priorities, but it got shoved out of the priority bucket," he said. "Now it's too important. We're
going to put it back in."
---
"The idea is, it's a fuel that's beyond what you've ever thought about."
---
Josh McGuire, Partner and Head of Creative for Cullen+Rose LLC
---
Elizabeth Funderburk, Vice President of Communications and Public Affairs for Growth Energy, agreed. The association has done work to educate drivers, she said, pointing to the partnership with NASCAR, which helps address the performance aspect of bioethanol. That is important and will continue. However, NASCAR reaches a niche audience, whereas the Get Biofuel campaign will cast a much wider net.
---
"It's nothing this industry has done before, it truly is unprecedented," she said. "It's fun, it's fresh, it's a new way to really promote what we all truly believe around the benefits of biofuels with this larger audience. If anything, it's past due."
---
The visuals of the campaign are focused on nature and connecting biofuel to the environment. McGuire pointed out that many vehicles have been named after nature for a long time, listing off Rams, Mustangs, Beetles, Broncos, Impalas and Jaguars to name a few. "Nature and the creatures within it are truly amazing," he said. "We admire them. Want to feel a connection to them. Want to take care of them. And we want them to be there for our children and future generations."
---
Ironically, however, cars haven't done much to help nature out, he added. But the Get Biofuel campaign sets out to help drivers feel good about fueling up at the pump by demonstrating that bioethanol fuels much more than just cars—it fuels positivity. "By choosing a cleaner fuel, you can become a part of the climate change solution," he said. "A simple change changes everything. Change fuel. FUEL BEYOND."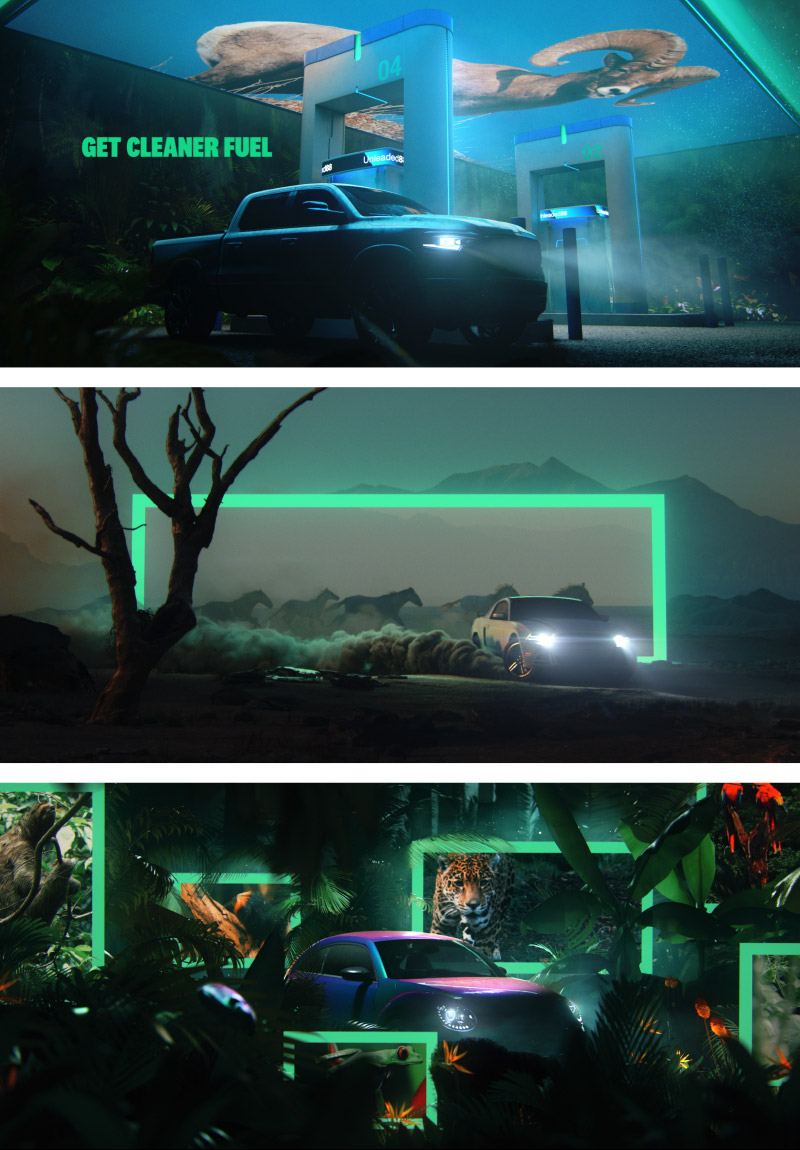 ---
Good News About Biofuel
---
The pilot program kicked off on Earth Day, April 22, and will wrap up July 15. It's happening in Raleigh, N.C., where consumers can purchase E15, also known as Unleaded 88, and Salt Lake City, Utah, which doesn't have any E15 pumps, although some retailers are considering offering it, Manning said. Data gathered during that phase of the campaign will be used to further shape the three-year national campaign, which will begin in the fall.
---
The word "biofuel" is the focus of the campaign. That's because market research has shown consumers react very positively to "biofuel" compared to other terms, like "ethanol." Rest assured bioethanol will still be part of the messaging, Manning said. Consumers will be educated about the benefits of purchasing "biofuels like bioethanol." Market development efforts focused on E15 and higher blends will continue alongside the campaign as well.
---
Get Biofuel will highlight the fact that 98 percent of all fuel sold in the U.S. already contains 10 percent bioethanol and that, according to the U.S. Environmental Protection Agency, nine out of 10 cars on the road today can use higher blends like E15. It will also educate drivers that biofuel is made from plants and can reduce a vehicle's carbon emissions by 46 percent compared to straight gasoline.
---
Get Biofuel will be funded by bioethanol producers, industry vendors, agricultural groups and more. Growth Energy has talked with numerous stakeholders about the campaign. "They all come back with positive feelings, desire to join this effort and make it even bigger," Manning said.
"It just feels right."
---
Reaching Consumers
---
Get Biofuel will include a lot of online advertisements like display advertising as well as commercials on streaming platforms like Hulu, YouTube and more. Social media influencers are an important part of the strategy as well. "Part of it is connecting consumers with people who already understand the biofuel story, who can help consumers understand it as well," McGuire said. "Because there is a learning curve."
---
A docuseries, a documentary-style TV show, is also in the planning stages. The group is working on the idea with James Marshall, a television producer who worked on The American Dream Project and American Doers. "He road tripped across the U.S. and highlighted real stories of people who were building their American dream," said Stephanie Spero, partner and director of media for Cullen+Rose.
---
Called The American Green Project, the docuseries would be an entertaining and educational show that would air on a streaming platform. It would highlight innovators in the biofuel and agricultural space, working to help the planet. "It's meant to be one of those perception-changers," McGuire said.
---
"Although the campaign is targeting all drivers 20 years old and up, the growth audience has been identified as young moms and millennials. Many millennials are eco-activists who care about the choices they make and how their purchases impact the environment" McGuire said.
---
"Helping the planet, helping the climate, that's something that millennials really align with," Spero added.
---
Get Biofuel will also highlight biofuel's accessibility and affordability. Most people don't have the money to purchase an electric vehicle today, for example, but they can reduce emissions with their current vehicle by fueling up with biofuel. "It really is something that everyday Americans can get behind. It's one of the changes you can make right now and with what you have," McGuire said.
---
Lockdowns due to COVID-19 provided a massive opportunity, Manning said, because when cities shut down, air quality immediately improved. A report released by Growth Energy in December 2020 shows that if the U.S. transitioned to E15 for all 2001 and later model vehicles, greenhouse gas emissions would decrease by 17.62 million tons per year. "Why not adopt E15 nationwide tomorrow and reduce emissions across the board?" he asked. "It's such an easy solution."
---
One of the goals of the campaign is for consumers to pledge they will use biofuel because they care about the environment or demand it if they don't have access to it where they live. It's similar, Funderburk said, to consumers who switch from plastic grocery bags to reusable bags. "At the end of the day,this is about driving demand," she said.
---
Fortunately, the political climate and increasing consumer interest in making an environmental difference makes now a terrific time for a campaign to build awareness about the benefits of biofuels. "We're really excited about the timeliness of getting that story
told," she said.
---