---
In May 2020 the United States Department of Agriculture (USDA) announced $100 million in funding to expand retail renewable fuel infrastructure across rural America through the Higher Blends Biofuel Infrastructure Program (HBIIP). From May through August, retail fueling and biodiesel distribution facilities have been applying for funding through the program to convert to higher ethanol and biodiesel blends.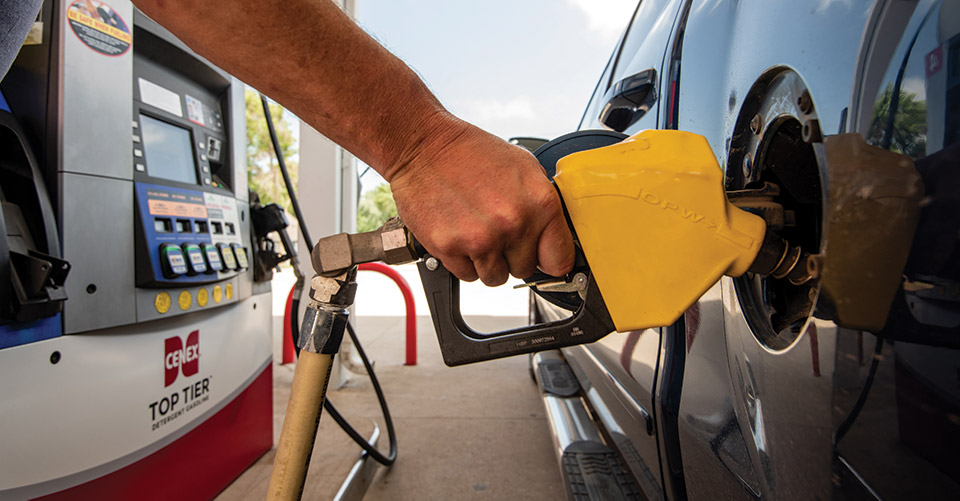 ---
Through HBIIP, the USDA will share the costs related to installing, retrofitting and/or upgrading fuel storage, dispenser pumps, and other related equipment and infrastructure. Approximately $86 million will be dedicated to implementation activities related to higher blends of fuel ethanol.
---
With over 90% of the vehicles on the road today able to use E15, it's time to ensure that everyone has access to the Earth-friendly, American-made fuel. The USDA expects the HBIIP funding to support approximately 150 awards at around 1,500 locations, which is expected to help grow the ethanol market to 15 billion gallons in 2020.
---
The program is similar to the Biofuel Infrastructure Program (BIP) which was administered by the USDA from 2016-2019 through state and private partners in order to expand the availability of E15 and E85 infrastructure across the country.
---
Growth Energy, the nation's largest ethanol association, previously worked with the USDA and Prime the Pump, an independent grant entity, to expand access to higher blends of biofuels through BIP. Together they were instrumental in the addition of higher biofuel blends at over 2,000 retail locations across the country.
---
Prime the Pump has formed partnerships with major retailers like Kwik Trip, Casey's, Family Express, Kum & Go, MAPCO, Minnoco, Murphy USA, Protec Fuels, QuikTrip, RaceTrac, Sheetz, and Thorntons which in turn has led to a significant increase in E15 availability at retail locations across the country.
---
This time, Growth Energy's Vice President of Market Development Mike O'Brein is leading the charge. "Because of the work Growth Energy has done with Prime the Pump previously, we're able to use that knowledge to recruit new retailers."
---
Growth Energy works with retailers to apply for HBIIP funding and implement higher biofuel blends by providing a complete package, which includes regulatory knowledge, marketing and branding of E15, grant application assistance and managing any local, state or federal hurdles that may come up.
---
"HBIIP is a competitive grant program, and we can provide some insights through our experience with Prime the Pump that helps the retailer be more competitive and have a more likely case of winning," said O'Brien. "Every step of the way, we've not only brought retailers to the table, but we've also told the retailers what was happening, the timetable. We've been preparing the market for this program to come forward."
---
Growth Energy also provided that insight to the USDA as they developed the HBIIP program. "During the planning phase, I personally sat next to Secretary of Agriculture Perdue with six of our primary retailers to discuss the design of the program.
---
The strong relationships with retailers have been key to the initial success in recruiting them to apply for funding under HBIIP. "In just the last 45 days we've been in contact with retail chains representing about 50 percent of the U.S. gasoline supply sold annually," says O'Brien.
---
However, it's not the only reason retailers are quick to add E15 and other higher biofuel blends to their pumps. By looking at the sales data from Prime the Pump and the increasing desire from consumers for more choices at the pump — it just makes sense.
---
The retail convenience store industry is highly competitive, and it is critical businesses differentiate themselves from their competitors. Offering higher blends of biofuels provides customers with the high-value fuel they want. In turn, retailers see an increase in sales, both at the pump and in their stores. Since the federal government approved E15 in 2011, consumer use has grown consistently, and especially so since the Environmental Protection Agency approved E15 for year-round use in 2019.
---
"The great thing about all the Prime the Pump experience we have is we do get sales data sent to us monthly so we have a really good handle on what is effective. For example, when E15 is sold on the same hose as other grades of fuel, the retailer will see somewhere from 40 to 60% of total sales being E15. In fact, they can see sales increases of 20% of total volume," says O'Brien.
---
Prior to BIP and now HBIIP, many retail locations across the country weren't able to experience the sales benefits of offering access to higher biofuel blends. Their customers, in many cases located in rural areas, were also left out of the benefits of the high-value fuel. Many individuals in rural retail locations are also the farmers who supply their corn to biorefineries that produce biofuels. By expanding access into rural communities, consumers and farmers are able to experience the benefits of biofuels full circle, from seed to gas tank.
---
The USDA recognizes this potential for expanded access to higher biofuel blends to help boost rural economies. This is why HBIIP is part of the administration's 'Investing in Rural America' plan and is sure to provide a needed boost to rural economies throughout the country.
---
Rural communities, biofuel producers and farmers continue to feel the economic strain due to the drop in fuel demand caused by stay-at-home measures necessary to prevent the spread of COVID-19.
---
"As the coronavirus response continues, America's energy independence has proven critical to our economic security now more than ever," USDA Deputy Secretary Censky said. "Under the leadership of President Trump, we know the positive impacts that affordable, abundant and clean-burning fuel provide to our country's farmers and consumers. The Higher Blends Infrastructure Incentive Program will help rural communities build stronger economies and will give consumers more choices when they fill up at the pump."
---
Biofuels contribute to energy security, reduce air pollution, support rural economic development and are a critical, growing market for U.S. feedstock producers. Investments in infrastructure now will help secure long-term growth and help biofuel demand recover and grow as America begins to open back up.
---