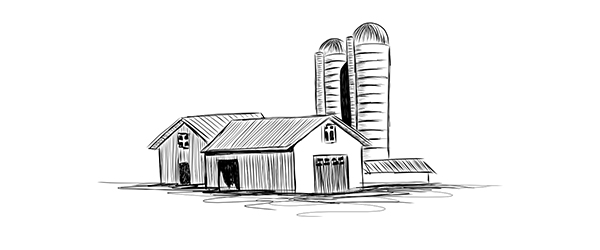 ---
For generations, Midwest farms have supplied our nation with the food and fuel needed to keep our country going. I'm proud to be part of a longstanding line of farmers who have kept our operation in the family for 150 years. When I think about the next generation of farmers, I think about what tools they'll need to be successful. Carbon capture is one of those tools.
---
Corn and bioethanol are staples to the economy of the Midwest. As we look to the future, increasing demands for lower-carbon fuels will thrust bioethanol into the spotlight as a viable low-carbon biofuel. Carbon capture will help Midwest farms and biofuel facilities meet the needs of a growing market while ensuring local demand for corn and abundant supplies of feed.
---
Carbon capture is a method of carbon management that employs a variety of technologies to trap carbon dioxide (CO2) emissions before they reach the atmosphere. However, the benefits of carbon capture extend far beyond reducing emissions. Carbon projects contribute significantly to a state's economy: creating thousands of new jobs, generating billions of dollars in investment, and increasing the value of corn and bioethanol. By adopting carbon capture, we can create a positive ripple effect for farmers and local communities.
---
Two recent studies highlight carbon capture's economic impact on top-performing corn and bioethanol states: South Dakota and Iowa.
---
A study by the Dakota Institute, "Economic Impacts of CO2 Pipelines in South Dakota," emphasizes the role of carbon transportation projects, such as carbon pipelines, in boosting the state's economy. The study concluded South Dakota could see $6 billion in economic output by connecting many of their bioethanol plants to the proposed carbon management systems. Researchers found the two projects can support an estimated 7,105 local jobs by 2034 and strengthen the corn basis by an average of 19 cents per bushel. Furthermore, if the state were to increase bioethanol production with carbon capture by 15%, it would drive demand for an additional 77 million bushels of corn annually and increase the value of corn by $123.46 million.
---
In a study conducted for the Iowa Renewable Fuels Association, "Comparative Economics of Carbon Sequestration for Iowa Bioethanol Plants," researchers evaluated the impact of carbon capture on Iowa's economy. The findings of the study indicate if Iowa doesn't adopt carbon capture technology, the state could be susceptible to critical economic losses. Researchers found Iowa farms could lose local markets for as much as 1.18 billion bushels of corn. The study concluded without carbon capture, Iowa bioethanol production can shrink by 75% and farm income could drop by more than $10 billion annually.
---
These studies underscore the pivotal role this technology plays in shaping the future of these top-performing corn and bioethanol states. As the Midwest's agricultural heartland stands at the crossroads of innovation and economic advancement, the integration of carbon capture technology stands as a promising avenue to usher in a new era of sustainable innovation alongside significant economic growth.
---