---
How did a scientist who just received one of engineering's highest honors for his work in industrial biotechnology choose that particular career path?
---
Steve Lewis, POET Vice President of Innovation, grew up in Columbus, Ohio, and credits his dad, Bill "Popcorn" Lewis, and his uncle, John Schmidt, with stimulating his interest in biotechnology. Lewis described his dad as an "armchair ecologist" who owned a cabin in southern Ohio. His uncle, National Tree Farmer of the Year in 1990, owned a tree farm nearby, sold timber, and produced maple syrup.
---
"They were both an inspiration to me for wanting to get into an area of industrial microbiology, including engineering," said Lewis. "I thought that field was going to be very important in the future, and it's turned out to be a good choice."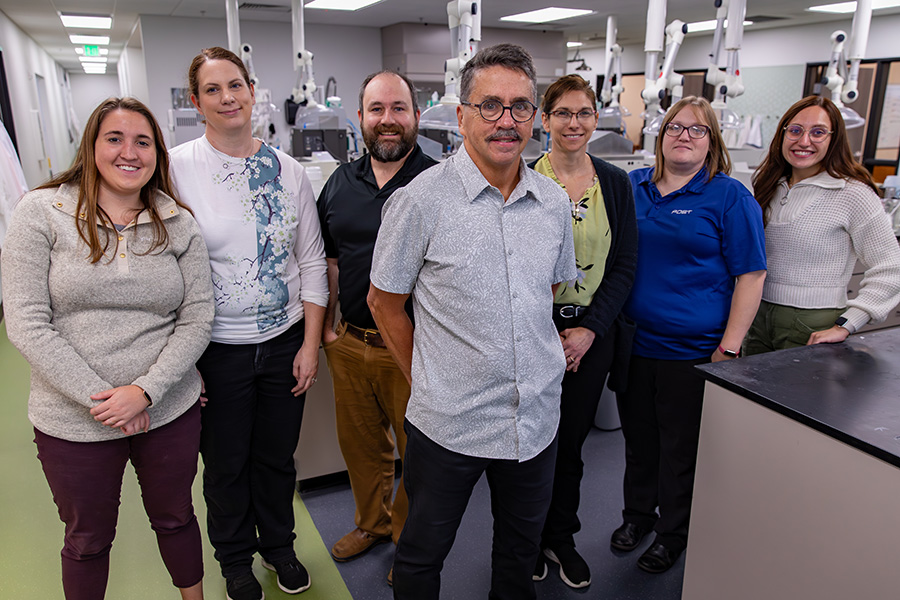 ---
After earning his degree in microbiology at Ohio State University, Lewis began working for a startup biotech firm in northern Ohio. There, he honed his abilities to combine biotechnology and enzymology with engineering as the field of industrial biotechnology was beginning to take off.
---
While working with Enzyme Technology Corporation, he obtained an MBA from Ashland University with a focus on economics. A subsequent stint in Chicago with Genencor allowed Steve to study food science and engineering at the Illinois Institute of Technology and the University of Illinois. As a technical service manager, he was able to expand plant capacity with new
enzyme technology.
---
In 1998, he took a leap and joined Broin and Associates, the forerunner of POET, in South Dakota. The company had begun expanding plant capacity using enzymes as opposed to increased capital investment. It was nonobvious at the time, but it is now a core technology used at POET.
---
"They were small, with only 15 people in the office and two plants with a production capacity of twenty million gallons of bioethanol when I started," says Lewis. "But they had a vision that I thought would be important for the future. They were driven by a passion to improve their processes with the right research." Thus began the creation of what Steve calls a "learning organization."
---
Lewis was hired as head of operations and research and started bringing in research and biotechnology to improve processes. Soon, the company expanded to four plants, producing 50 million gallons. They continued to improve the plants with biotechnology and began building additional facilities. During Lewis's tenure, the company has become the world's largest producer of bioethanol, having grown to 34 bioprocessing facilities producing three billion gallons of bioethanol, plus a suite of other sustainable bioproducts.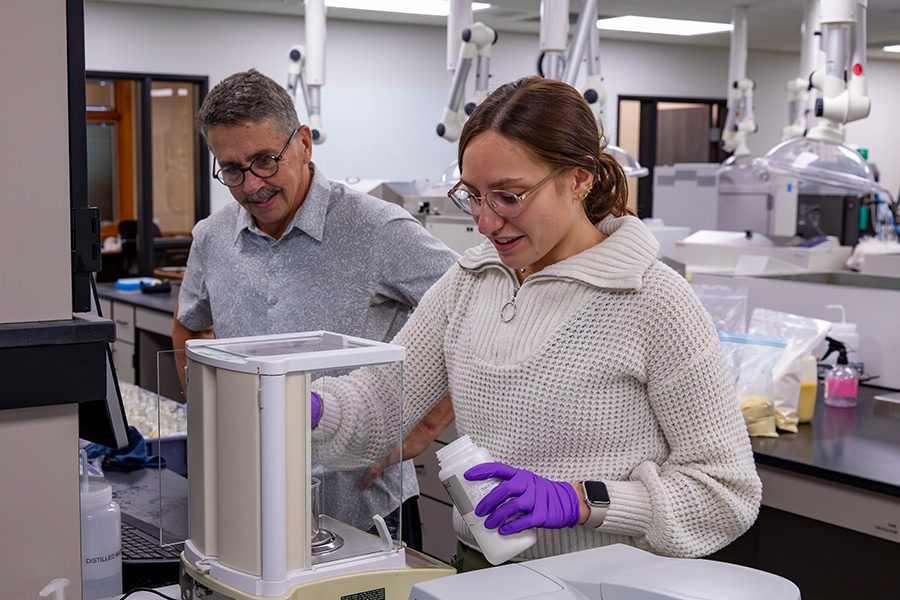 ---
Giving credit where it's due
---
Lewis was elected to the National Academcy of Engineering for "leadership in developing and commercializing bioprocessing technologies that establish corn ethanol as a cost-competitive sustainable transportation fuel." Initially, he was a little surprised.
---
"It was a great honor, but I don't consider myself a traditional engineer," he said. "I consider myself more of a hybrid between biotechnology and engineering. If anything, I had a vision of how biotechnology could be married with engineering."
---
Lewis is a sports enthusiast, and like any athlete who has just been named an MVP, he was quick to say that it was a team effort.
---
"Rod Pierson and Neil Anderson are great examples of world-class chemical/mechanical engineers who were able to take some of my ideas and make them even better," he said. "And Deb Roth, our plant manager at POET Research Center, was also fundamental in helping POET marry biology with engineering. In doing so, POET has been able to achieve a unique position in the renewable fuels industry. The team learning concept was pioneered at POET."
---
Lewis also credits Mike Ingledow, Professor of Microbiology at the University of Saskatchewan, with being an important contributor to his and POET's success. "Some of Mike's academic work championed ideas and concepts we improved and based our process technology on," he said.
---
Perhaps most importantly, that team also includes Lewis's wife, Lisa, of whom he said, "She has followed me across the country in my career, and I'm thankful for her love
and support."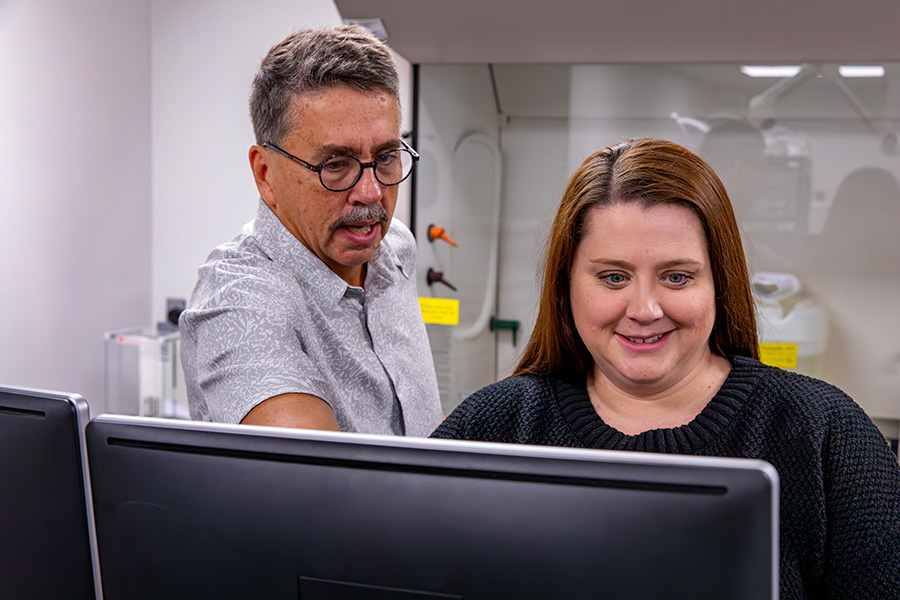 ---
Off the job, Lewis said that he and Lisa have triplet adult children and six granddaughters who keep them pretty busy. Lewis also takes pride in playing in Grove City High School's "World's Largest Alumni Softball Tournament" every year since 1983. He adds that as his career has taken his family across the country, their sports allegiances have included Buckeyes, Hawkeyes, Cougars, Coyotes, Jackrabbits, Cardinals, and Bruins.
---
Of his 25-year career at POET, Lewis says it's been a great ride.
---
"I'm proud of the growth in POET, that we've been able to create significant job opportunities for folks, and the caliber of people we've been able to hire. Plus, there's always something new to learn. Serendipity has played a role, but that is a longer story."
---
Lewis ends with some philosophical thoughts.
---
"POET is creating a more sustainable future, recognizing that agriculture can be part of the solution to climate change. Agriculture without Jeff Broin and POET is kind of like Bedford Falls without George Bailey."
---
The notion is reciprocated by Broin. "Steve's leadership has shaped the POET team to ask questions and push the bounds of what is possible in biotechnology," he said. "His contributions to POET's intellectual property portfolio have created a significant competitive advantage for POET and, over time, have served to benefit the entire bioethanol industry. His dedication to his craft and ceaseless search for knowledge have played a key role in revolutionizing modern biotechnology, and his humble brilliance has left an indelible mark on all who have had the fortune of working with him."
---