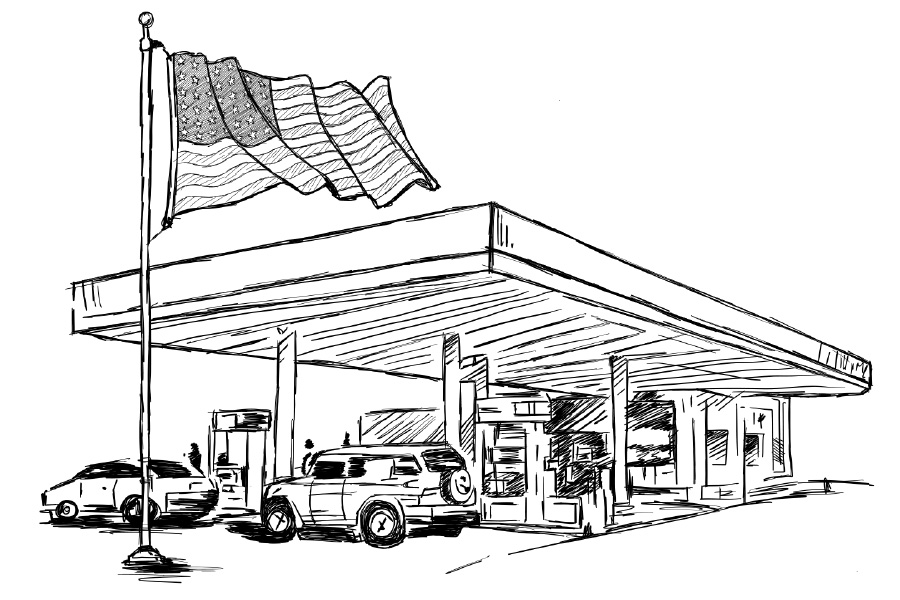 ---
Conflict created by a hostile nation across the globe, coupled with our world's crippling dependence on oil, means Americans are paying more at the pump once again.
---
But this time, our nation is taking much-needed steps to fix this problem that I hope will lead to long-term changes in how we fuel our vehicles and view the future of energy in this country.
---
Thanks to a recent announcement by President Biden at POET Bioprocessing – Menlo, E15, the high-octane blend of 15 percent bioethanol, will be available during the summer of 2022 rather than being shut down by outdated fuel regulations. Additionally, Iowa Governor Kim Reynolds recently signed the 2022 Biofuel Access Bill into law, which guarantees consumer access to E15 in the state by 2026.
---
According to the International Monetary Fund, Russia's invasion of Ukraine will likely continue to increase inflation and tighten our world supply of oil, and Americans are seeing those effects firsthand at our local fuel stations.
---
National gas prices rose above five dollars per gallon, and they're approaching eight dollars in some parts of the country. That's not just a problem for our personal pocketbooks; it impacts the entire U.S. economy. And the summer driving season — the busiest of the year — is now upon us, which will further increase
fuel demand.
---
The solution is clear. Bioethanol is the only affordable, available, American-made liquid fuel that can lower gas prices and boost our nation's energy independence right now. We need to use more of it by taking better advantage of E15, a lower-cost, lower-carbon fuel option approved for use in virtually all cars and trucks on the road today. It lowers fuel prices for consumers, improves our environment, and creates new markets for our nation's farmers.
---
Consumers have already driven more than 30 billion miles on E15, which can currently save them up to 70 cents per gallon compared to E0 (unleaded gasoline). And the benefits have room to grow; moving the nation's fuel standard from E10 to E15 would offset 6.2 billion gallons of gasoline, cut greenhouse gas emissions by 17 million tons per year, and add nearly $18 billion to the U.S. GDP.
---
But outdated regulations have held us back from utilizing this seemingly obvious solution to the ongoing fuel problem. Reid Vapor Pressure (RVP) rules were designed to regulate gasoline during the hot summer months, but the rules have been improperly applied to biofuels like E15.
---
After more than a decade of work by POET, Growth Energy, and other industry leaders, those RVP regulations were cast aside by President Trump in 2019. But that victory was short-lived, as oil companies once again showed us the stranglehold they have on our government. They sued to maintain their market share, and the courts reinstated those misguided regulations last July.
---
But necessity breeds progress.
---
With the national emergency waiver in place, the biofuels industry is working towards a permanent legislative fix. Meanwhile, Iowa is leading the way in showing other states what their fuel regulations should look like.
---
I have faith that these bold policies will move our country forward simply because it is the right thing for America.
---
Biofuels support American jobs, American farmers, and American security. The biofuels industry also supports American veterans, who represent 18% of the biofuels workforce.
---
Every driver should have the freedom to choose a fuel that's better for their wallet, their health, their environment, and their country. Bioethanol is the only liquid fuel that can check all those boxes, and it's produced by Americans, for Americans, right here in the Heartland.
---
Now let's all exercise our fuel freedom and choose E15 every time we fuel up!
---