---
At POET Bioprocessing – Iowa Falls, the implementation of the One POET Committee has played an impactful role in shaping the plant's culture, as well as its place within the local community.
---
Previously operated by Flint Hills Resources, POET – Iowa Falls has been making a concerted effort to foster a renewed sense of belonging among team members.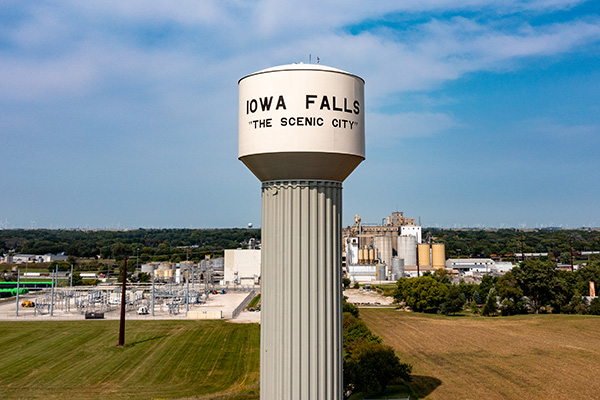 ---
Jim Schonert, General Manager, joined the Iowa Falls team in August 2021, and he has been consistently impressed with the company's commitment to team development.
---
"Team development is the thing that's really impressive from the outside coming in. They know how to make bioethanol, that's there, but they're all very focused on this site, the culture, operating as a team, trying to operate as a family and looking out for each other," he says.
---
Throughout his career, Schonert says he has sought out companies with strong values that he aligns with personally.
---
"The predominant thing at POET has to be that as we look at our values, we live them, we're not afraid to communicate them, and we stand behind them, whether it's the value statements we have developed or the fact that we're founded upon certain principles," he says.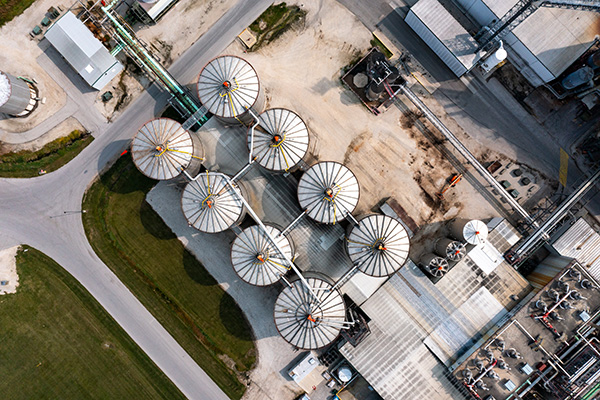 ---
"There aren't a lot of companies that have the opportunity and give you the freedom to engage in prayer every Thursday, and there aren't a lot of companies where you have the option to sit down and have a conversation about how values and faith align with our approach to certain situations."
---
For POET team members who carried over from the plant's previous ownership, it's been encouraging to see how the company's values are exhibited day to day.
---
Brandon Chaplin grew up in Iowa Falls and has been with the plant for 16 years. He has a range of experience with previous roles as a utility operator, shift leader, logistics lead, and materials manager before taking on his current position as operations manager.
---
Hard work is important to Chaplin, and he says his mindset has always been to better himself and the people around him. It's an approach that naturally begets gratitude for his fellow team members.
---
"What I appreciate the most about my team is that they're here day to day, working string shifts, and it can take a lot of time away from family, but they do everything they can to help make the plant run smoothly and build their team members up," he says.
---
"I get to watch their capabilities grow, day in and day out. It's always rewarding to see them progress in their careers as well. A lot of the team members consider us a family, so having that overall gratitude for each other goes a long way."
---
For Drew Engel, Plant Manager, it was that close-knit, familial atmosphere that attracted him to Iowa Falls. Originally from Iowa, Engel had been working for a chemical manufacturer in Houston, Texas, and was ready to say goodbye to the big city and return to a small-town way of life.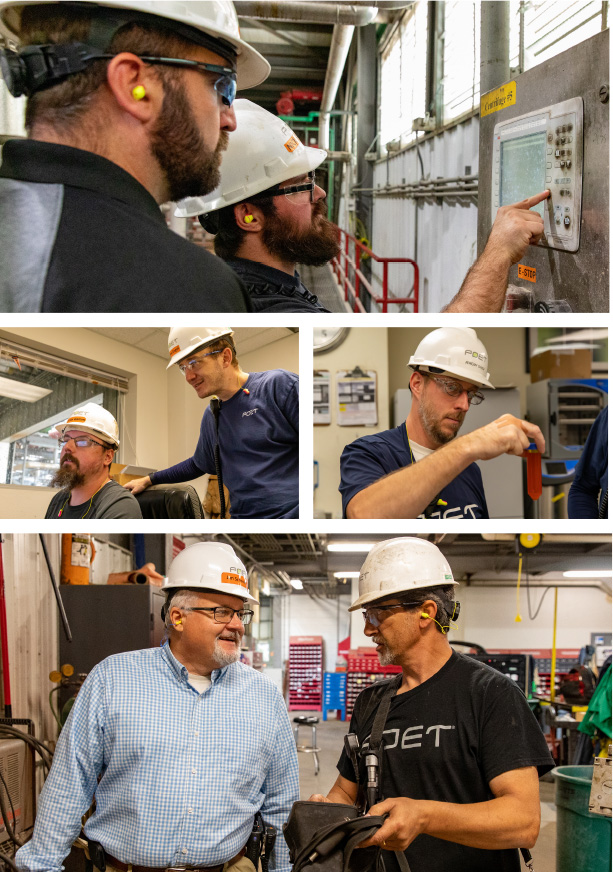 ---
He started at the plant ten years ago, working in various roles, including shift supervisor and operations manager, before being promoted to plant manager upon POET's acquisition.
---
In that role, Engel says he has felt immense support from the larger POET team.
---
"Now that POET's in charge, the thing that stands out to me is servant leadership," Engel says. "It's the high-level folks coming down and talking to you like you're a real person and being engaged and asking questions."
---
He emphasizes that POET makes a significant effort to make people feel like they're not just a part of the plant they're working at but the company as a whole.
---
"It's the senior leaders saying, 'Hey, if you have questions, we'll get you answers. What do you need to know about POET?' I think that stands out. I was with the previous plant for 10 years, and I never saw anybody higher up there. It's just uncommon — in an incredibly good way," Engel says.
---
Engel says the support he receives from POET helps him carry out his job efficiently and successfully.
---
"I think it's understanding how much support is out there and how many subject matter experts POET has, and their philosophy around that. You're in a position where you're just one phone call away from getting an answer or making a good decision versus struggling or trying to figure things out for several days or taxing the team. It really helps facilitate steady operations," he says.
---
That level of support is visible across the board at POET — within the individual team in Iowa Falls and company-wide.
---
"Whether you're dealing with people and culture, plant issues, or new projects, it's just kind of a standard that everybody jumps in to help each other. There are no boundaries; it's everybody — one POET, one team," he says.
---
Looking forward to new initiatives at Iowa Falls, Engel adds that he's grateful for POET's commitment to creating a clean and safe working environment for team members.
---
"POET is very willing to reinvest in the plants, even if there's not an immediate return. They want a good work culture; they want people to feel like the plant's clean. If a pipe is leaking, they want to fix it, so people don't stress about it. That's something I'm very thankful for," he says.
---
In a way, the One POET spirit extends outside the company as POET strives to give back and make an impact in the communities it calls home.
---
"That's one of the differences that's been communicated to me, that compared to the previous owners, we are looking for the opportunity to get involved in the community," Schonert says.
---
In the short time that POET has been operating out of Iowa Falls, the plant has hand-delivered more than 100 Thanksgiving meals to the local community, conducted a winter clothing drive for grade school students, and supported events with the local fire department, Chamber of Commerce, Main Street Association, and the Lion's Club. In the future, they also plan to get more involved with the school system by offering engagement opportunities for students to learn more about the
biofuels sector.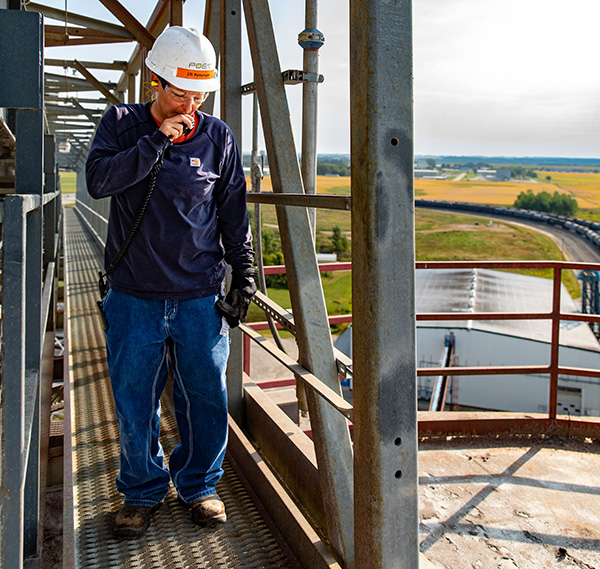 ---
According to Schonert, the conversation on community involvement within the One POET Committee is focused on identifying gaps and unmet needs where POET can plug in.
---
"We're not trying to take away from what other companies are doing; we're looking for those niches where we can add value," he says.
---
From the plant's involvement in the community to its objective to become a world-class biofuel operation, the team at Iowa Falls offers an excellent example of the One POET spirit.
---