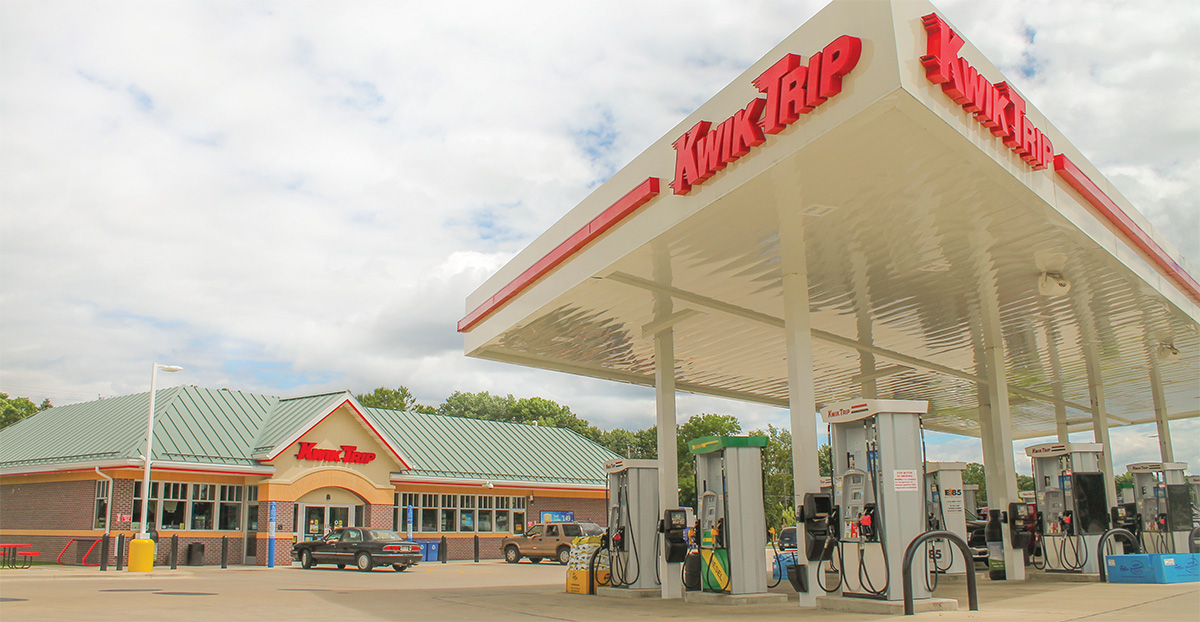 "Consumers are seeing the value E15 offers — from burning cleaner and cooler, which is better for engines and the environment, to saving up to 10 cents per gallon each trip at the pump."
Growth Energy CEO Emily Skor
---
The latest major U.S. fuel retailer to join the Prime the Pump initiative will significantly boost the number of retail locations offering E15, a federally approved fuel with 15 percent ethanol and 85 percent gasoline.
---
Kwik Trip — which is based out of La Crosse, Wis., and also branded as Kwik Star at the company's Iowa locations — joined Prime the Pump in May and plans to eventually offer E15 at more than 400 stores in Iowa, Minnesota and Wisconsin. The company sells more than 1 billion gallons of gasoline annually. As of May 2017, E15 is offered at more than 800 locations in 29 states.
---
Kwik Trip is leveraging existing infrastructure to offer E15.
---
"The list of retailers offering E15 is expanding constantly and we are excited to welcome Kwik Trip as the latest retailer to join Prime the Pump and the impressive group at the forefront of expanding fuel choices for American drivers," said Growth Energy CEO Emily Skor. "Consumers are seeing the value E15 offers — from burning cleaner and cooler, which is better for engines and the environment, to saving up to 10 cents per gallon each trip at the pump — and we're thrilled that more and more Americans are having access to it each day."
---
E15 is approved for use in all vehicles 2001 and newer. The United States Department of Energy, NASCAR and consumers have put it to the test over millions of miles with great results.
---
To find your nearest E15 station, visit GetEthanol.com.
About Kwik Trip

Operates their own bakery, dairy and kitchens to deliver fresh items to stores

Named the 21st Best Workplace on the Top 150 Workplaces in America List in 2013

Recognized by the Partnership for a Healthier America (PHA) as the first convenience store to complete its commitment to expand healthier options across its stores

Named the Chain of the Year in 2004 by the Convenience Store Decisions Magazine
---