---
A note to readers:
---
The driving passion and sole purpose in my work over the past 30 years has been the desire to leave the world a better place than I found it and to provide a sustainable future for my children and grandchildren. There's no doubt that POET and the biofuels industry are changing the world. We're only beginning to scratch the surface of what bio-based products can do for our planet.
---
As part of this issue's focus on POET's 30th Anniversary, we want you to hear from the upcoming millennial generation who will be critical game changers in taking our world from a fossilbased society to a renewable one. My three children have a lot of thoughts for their generation to consider. It's exciting to see their growing passion for making a difference in our world as we transition in the coming decades to a bio-based economy.
---
- Jeff Broin, CEO/Founder, POET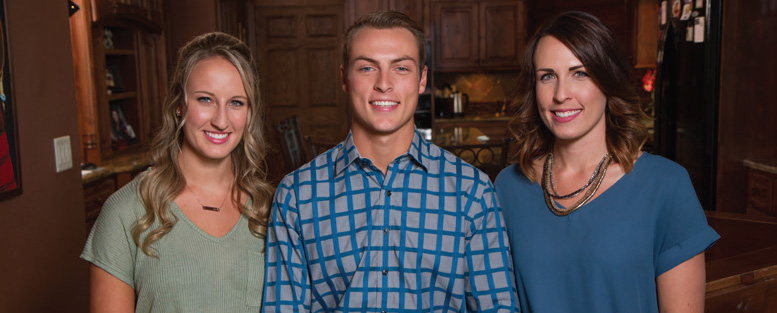 ---
Our time is now.
---
Millennials are arguably the most unique generation yet. Thanks to advances in technology, we are part of the most connected era in history.
---
Our world has arrived at an interesting point in time — a time in which the media has a large influence on our values, government affairs seem unpredictable, and our nation is dependent on imports of foreign oil. The generation before us has set a high standard; however, they have also left unprecedented societal, health and economic issues unsolved that will affect our futures and the futures of our children. So what can we to do make a positive impact before we pass the baton?
---
Well, it's simple: We need to take back our world.
---
We can change the way society operates — in fact, we already have. According to a recent Business Insider article, the millennial generation is changing well-established industries simply by how we live.
---
But the key influence we possess is our collective voice. We all have different beliefs; however, how can we not all agree on the importance of clean air, energy independence and a brighter future? There is enormous potential for effective change when we join together through something as simple as connecting within our media platforms.
---
So why not use our unified voice toward something that makes a difference in our health, environment and futures? Why not use our voice to tell our policymakers to support Americanmade jobs and the farmers who feed our nation, rather than the countries that so desperately want to see us fall?
---
Why not allow homegrown renewable biofuels to power our vehicles while cleaning up our air and creating a healthier tomorrow?
---
We have the ability to be noisier than any generation that came before us, and our lives will be most affected by the decisions made today. Together, we are responsible for changing the game. We can clean up our polluted cities and put an end to exploiting the earth for oil. We can turn around the impending ag crisis for Midwest farmers. And we can do this by demanding to see more biofuels in our fuel supply. The generation before us spent the last 30 years pioneering an industry. They've done the hard part. Now it's our turn to finish what they started, and it begins with raising awareness about the importance of biofuels for a sustainable future.
---
The choices we make today matter. It's time we start realizing it.
---
So the question is this: What kind of world do we want to live in someday? Do we want to see a future fueled by oil, with an economy that drives opportunities abroad? Or would we rather cultivate a renewable economy that cleans up our cities and increases jobs here in the U.S.?
---
Here's how you can get involved and start making a real difference:
---
1) First, find out if your vehicle is FlexFuel. This enables you to fill up with any percentage of biofuel, from E10 to E85. Next time you fill up, you can also choose E15 for any vehicle 2001 or newer (visit getethanol.com to find sites that carry biofuel blends).
---
2) Write a letter to your local member of Congress urging him or her to extend RVP, allowing you to make the right fuel choice year-round.
---
3) Follow, engage and share on POET's and your social media to educate people on the decision they can make at the pump. It's time for us to step up and take ownership of our future. It's time to become the generation who restores a healthy, sustainable world we can all be proud of.
---
Our time is now.
---