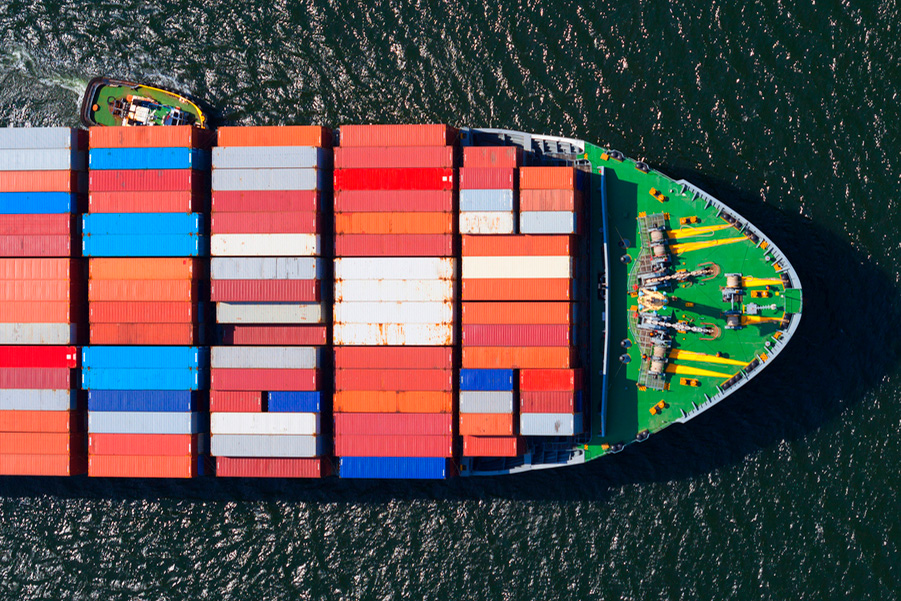 ---
In the bustling world of trade, where land, air, and sea serve as the highway of global commerce, POET has emerged as a formidable player. The company has navigated through turbulent waters to expand market share, build out supply chains, and establish a commanding presence in the competitive shipping market.
---
According to container export data recently published by the Journal of Commerce, POET was the United States' 25th-largest container exporter in 2022.
---
Holding true to the POET team's never-satisfied spirit, the company has always been dedicated to continuous improvement and world-class customer service and, as a result, has continued to grow its global presence; in 2021, POET moved from 53rd place on the list to 37th before landing at 25th for 2022.
---
And that's no small feat – to put POET's newfound accomplishment into perspective, Wal-Mart is the nation's 24th-largest shipper.
---
"We're very proud of POET's continued growth in the shipping sector," said Greg Breukelman, President of POET Bioproducts. "This achievement is a testament to our team's dedication to driving sustainability, demand, and product quality in both domestic and global markets."
---
POET exports bioproducts, including corn-fermented protein, dried distillers grains, and pellets, to more than 25 countries worldwide. The company's shipping process has been significantly strengthened since the 2022 acquisition of POET Terminal – Savannah, a rail-to-container transload facility located in one of the country's highest-volume ports.
---
"The Savannah team works hard to help POET continue expanding its reach while ensuring reliability and product quality for our customers," said Austin Broin, General Manager of POET Terminal – Savannah. "We hold ourselves to the highest standard to make sure POET's customers can trust our best-in-class supply chain that reaches them all over the world. POET Terminal – Savannah is still a new operation for POET, but we're making significant investments to fine-tune the process and seeing improvements every day."
---
To provide some additional context, goods frequently arrive in the U.S. in containers from all over the world, and many of those containers go back empty. The opportunity to fill an otherwise empty container allows POET to reduce the number of "dead-hauls" a ship makes, potentially enabling the vessel to be more efficient and reduce its carbon footprint. This aligns with POET's commitment to move its bioproducts in a way that contributes to a comprehensive goal of building a better, more sustainable world.
---
Although the company is venturing further into overseas markets, serving the Midwest region that POET calls home will always be a core tenet of its mission. That's why, in addition to providing the grain that goes into POET's high-quality, American-made bioproducts, local farmers and livestock producers have the first option to buy POET feed.
---
"At POET, we strive to be good stewards of the Earth and good neighbors in the communities where we operate," said Breukelman. "That commitment is evident in the relationships we have with local farmers and is at the core of every gallon of bioethanol distilled and every ton of DDGS that goes out to meet the world's needs — whether it meets the market by truck, rail car, or shipping container."
---