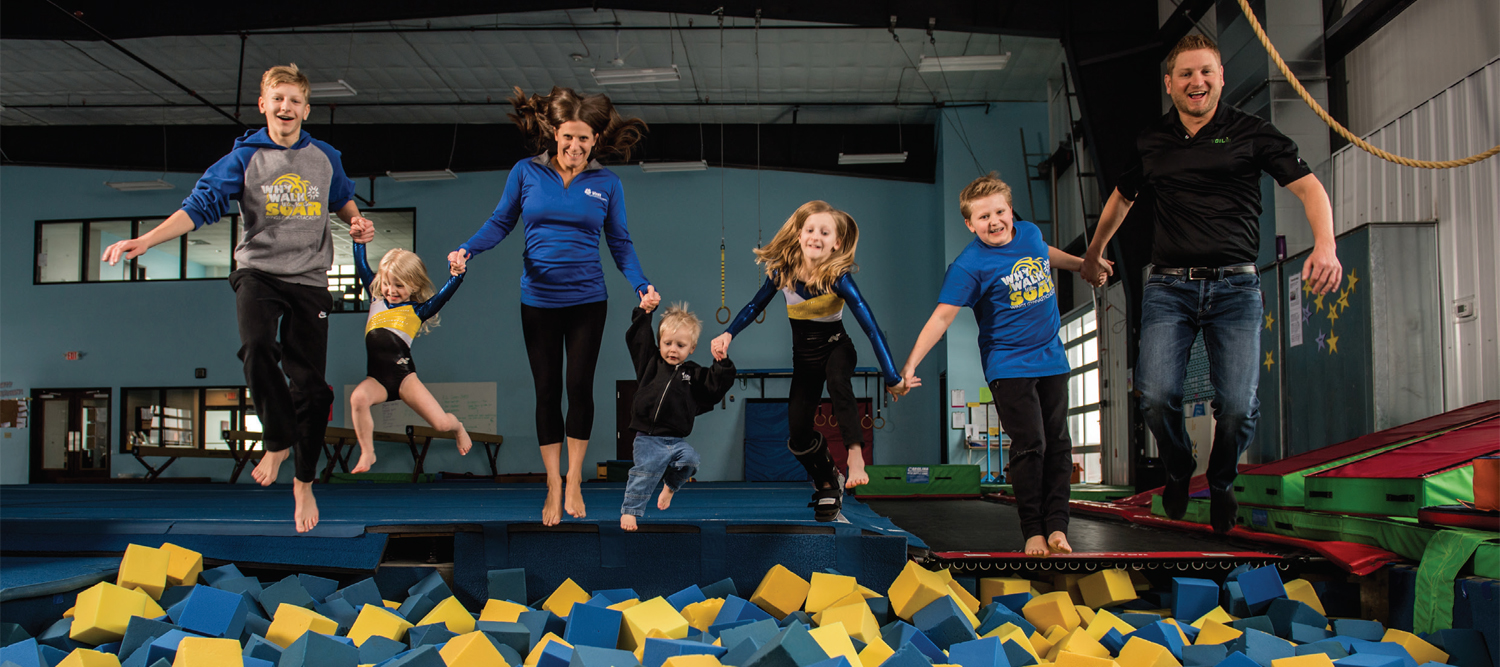 ---
The day of a snowstorm this past winter, Matt Reiners found himself at home after 5 p.m. on a weeknight with nowhere to go.
---
Weeknight activities for the Reiners' five kids had come to a halt.
---
Hockey practice for their two oldest sons was called off.
---
There was no dance or choir practice.
---
His wife Alicia's gym in Sioux Falls, S.D., Wings Gymnastics Academy, wasn't running programs because there wasn't any school.
---
"It was the most boring four hours of my entire life. I can't imagine what other people do at night," he says.
---
Matt Reiners is typically going a mile-a-minute. Friends and colleagues describe him as high-energy and action-oriented — that guy who never slows down.
---
As a Vice President of Business Development for POET Nutrition, POET's animal feed division, his workday typically runs from 7 a.m. to about 5 p.m.
---
After that, he switches gears, shuttling the Reiners' five kids to dance class, choir performances, hockey practice and everything in between. Alicia stays at home with their younger children during the day and works on her business before passing the baton to Matt for child care in the evenings.
---
It's a shift in home responsibilities that Matt signed up for when he and Alicia decided to follow her dream to open a gymnastics academy. When they started the business five years ago in a strip mall, about 30 to 40 kids enrolled, and 200 kids had enrolled by the end of the first year. They later built a 12,000-square-foot facility and are planning an expansion to house the growing program.
---
"We knew it was going to be a big change, and I was going to have to be Mr. Mom. She basically goes to work at the gym when I leave work every day," Matt says.
---
"When I first opened the gym, I had been a stay-at-home mom for seven years," Alicia says. "I said to him, 'I want you to understand how this is going to affect your life.' He said, 'Yeah, no problem.' But I said, 'I don't think you know what you're signing up for.' When it was time for him to take over [some of those household responsibilities] he just did it. Having to learn how to juggle it together was interesting."
---
Despite the chaos and long days that usually end with dinner as a family around 9 p.m. and then lights out for everyone at 10:30 p.m., Matt wouldn't have his "typical" days be any other way.
---
"The moral of the story is that our lives have been busy for 15 years. That is our normal. I think it's fun. It's a heck of a lot of fun," he says.
---
Perhaps the only place you'll find Matt slowing down to pause is when he's farming. Matt, who grew up on a family farm near Twin Brooks, S.D., didn't realize how much he missed farming until he took it up again as an adult.
---
"I realized how much it destresses me. Honestly, probably my only quiet time I get is my time in the tractor. It's my one point of decompression. I love doing it — it's hard to explain. It's my little zen."
---
He and his dad purchased in 2012 what he calls a "hobby farm" outside of Harrisburg, S.D. Along with family friend Steve Messner, they farm corn and soybeans. The hobby farm has since grown from 50 to 500 acres. It's become a great opportunity for Matt to spend time with his dad, and to have his own kids experience some time on the farm.
---
"We started it so my kids could get out of the city. My middle son, Wyatt, is officially a farmer. He took his first crop to the elevator last year and rented his first piece of land and fell in love with it. It's becoming something that all three of the older kids are into."
---
Reiners describes his farming habit as his "golf game." "I say to people, you invest in golf clubs and a golf cart, and I invest in a combine and a corn planter. It's a different hobby."
---
Matt, whose childhood home in Twin Brooks is about 20 miles from the POET – Big Stone bioprocessing facility, was already familiar with the company when he was hired by POET in 2010. His father-in-law, Larry Ward, and older brother, Dustin Reiners, had both spent many years working for POET in various positions.
---
"I found this regulatory affairs job for POET Nutrition and the rest is history," Matt says. While Matt started working in regulatory affairs, he ended up moving to a sales role and then most recently moved into a business development role when the company saw his talents in relationship building.
---
Matt's high-energy personality is evident in the workplace, too. Rick Melmer has worked with Matt and other POET team members as part of Growth Coach, a leadership coaching program. "I told him, after I was done coaching him, I felt like I needed a nap."
---
Melmer attributes Matt's success, both at home and work, to his ability to manage his time. "He's masterful at managing his margins, those small bits of time that other people might spend chilling out or doing something that might be relaxing. He's moving on to the next program or task."
---
Buck Yerdon, Commercial Development Manager, POET, says Matt excels at developing relationships with people in all aspects of his life. "He has an inherent ability to talk with people and build relationships, whether it's trying to do a deal for POET or at the hockey rink for his sons' practice. He's always looking to cultivate relationships with people and know them beyond just a face."
---
Yerdon has known Matt since college. Since then, they have stayed in touch through all the big life events.
---
Yerdon also says that another one of Matt's standout qualities is that he is tenacious about driving for results. Matt's ag background comes through in that persistence, he says.
---
"He's a farmer at heart. When he looks at an opportunity, he first considers, how can we make this work? And then he peels back the layers from there. If there's value, he's going to be out there trying to capture it. Farmers are always looking for that value-add. I still see that in Matt's work today. When Matt sees opportunity, he goes for it. He's not afraid to ask questions and get his hands dirty."
---
Farming also allows Matt the opportunity to find a common link with farmers, a connection that helps him with his day job and to understand "what keeps producers up at night."
---
"One of our goals is to be the most trusted partner for who we work for. It helps me to speak their language, establish credibility and understand their situation. It keeps me grounded in that world. It keeps me centered. It all starts with the farmer here at POET."
---
And so if Matt has taken up the responsibilities and role as "Mr. Mom" within recent years, he's also taken up another mantle: farmer.
---
"I realized that that's a part of who I am. I'm a farm kid, and I still love to do it."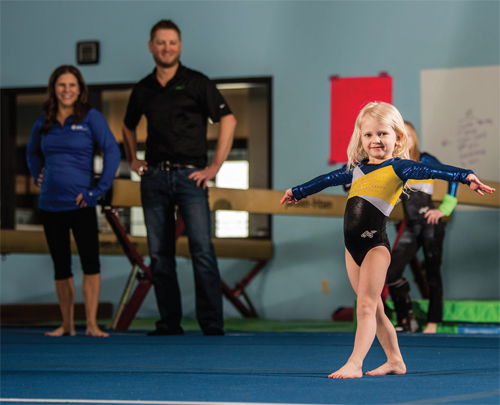 ---