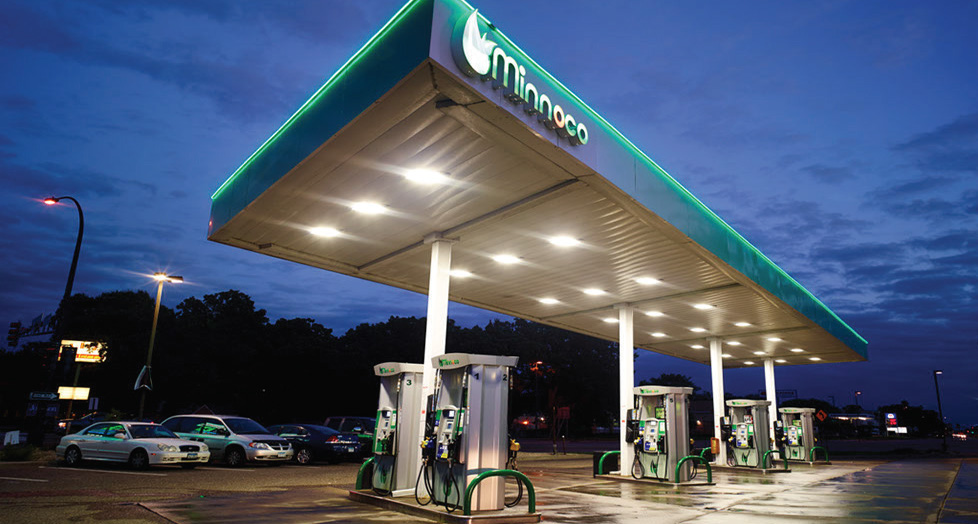 ---
When Joel Hennen first decided to offer E15 at his auto shop in Shakopee, Minn., four years ago, he knew he'd have to convince his customers to give it a shot.
---
"Other than your house, the average person's most important, most expensive investment is their car," says Hennen, the third-generation owner of Hennen's Auto Service, a Minnoco station. "No one had ever heard of E15 before, and it had been a long time since a new fuel had been introduced."
---
Hennen's shop was one of the first in Minnesota to offer E15, thanks to the Prime the Pump initiative.
---
Prime the Pump targets highvolume, high-profile retailers to provide E15 access and assists early retail adopters of higher-level biofuel blends by awarding grants to help with their initial investments in infrastructure. The biofuels industry has invested nearly $70 million in this initiative.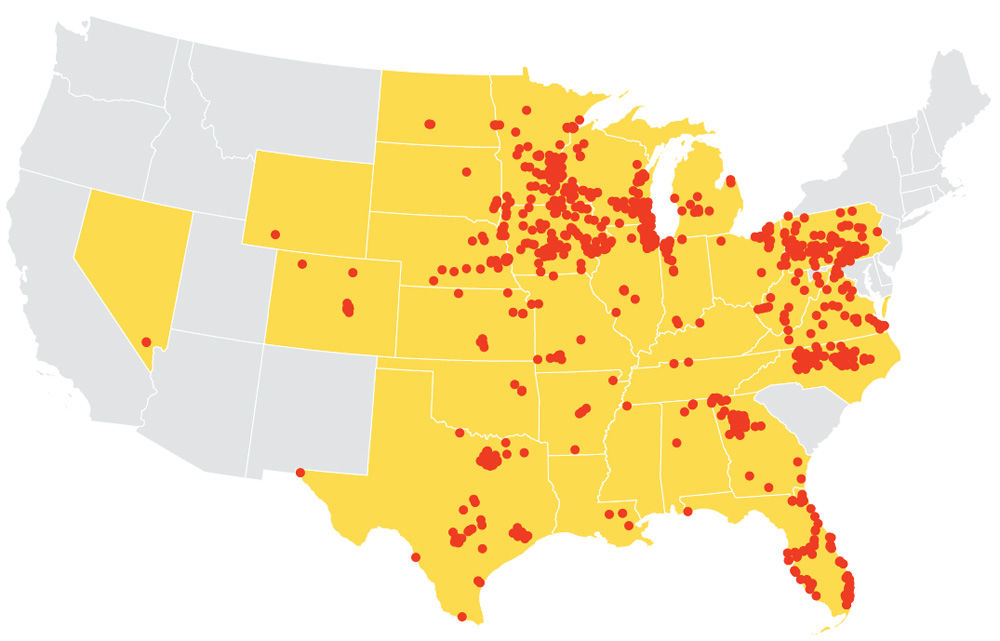 ---
Prime the Pump has been a valuable resource for Minnoco retailers like Hennen, says Lance Klatt, Executive Director of the Minnesota Service Station & Convenience Store Association and the Minnesota Independent Oil Company (Minnoco) — especially when it comes to consumer education and marketing.
---
"Simply adding more E15 locations is not enough," says Growth Energy CEO Emily Skor. "We want consumers to understand their fuel options, and with that knowledge reach for higher blends, so we focus on helping retailers convey the benefits of E15 to their customers."
---
Growth Energy's E15 brand ambassador program is a key tool in highlighting those benefits. The program focuses on educating consumers about biofuels and E15 by stationing ambassadors at retail dispensers. These ambassadors provide information about the fuel to customers while they fill up their vehicles, as well as answer questions.
---
"This type of marketing engages directly with consumers and results not only in higher awareness of E15, but also provides an opportunity to gather important analytics about consumption patterns, sales and customer traffic during promotions," Skor says.
---
Renewable fuel is an important piece of the Minnoco story, Klatt says. Hennen's shop is one of 35 Minnoco retailers offering E15 in Minnesota. Today, 38 percent of Minnoco's overall sales volume is because of E15.
---
"That's how big of an impact it's had on our stores," Klatt says. "We feel like E15 is the fuel of the future. Within five years, [I think] most retailers will have E15 to sell."
---
That's great news for the biofuels industry. But more importantly, it's good for consumers.
---
"Prime the Pump has allowed us to bring E15 to market, which as retailers is a victory for us," Klatt says. "You're no longer limited to a certain fuel."
---
But for customers, it's really a win, Klatt says.
---
"We've been able to give our consumers a choice while supporting our own Minnesota farmers — our friends and neighbors," he says. "We are happy to not only support our industry, but our local economy."
---
For Minnoco's independent dealers, E15 has been an important means of differentiation — and it didn't take long for Hennen to convince his customers.
---
"E15 is cleaner and it's cheaper and the performance and fuel mileage is the same as regular gasoline if not better," Hennen says. "It's good for your car and better for the environment. I've had zero issues with E15 since we introduced it. It's been rock solid for us."
---
ABOUT MINNOCO
---
Minnoco (Minnesota Independent Oil Company) is a brand of gasoline developed for the members of the MSSA (Minnesota Service Station & Convenience Store Association) by the members of the MSSA.

---
The brand allows members of the Association the opportunity to own and control their own brand of fuel while offering alternative renewable fuels such as Diesel, E85, E30, E15, 87, 89 and 91 octane fuels.
---
Under the Minnoco business model, station owners invest in their own station refurbishments and engage in joint marketing. Minnoco offers coupons for discounted gas and other products via newspaper inserts, social media, e-mail and minnoco.com.
---
Minnoco was the first chain in its market to offer E15.
---
In a nod to renewable fuels, Minnoco's mostly green logo features a plant leaf.
---