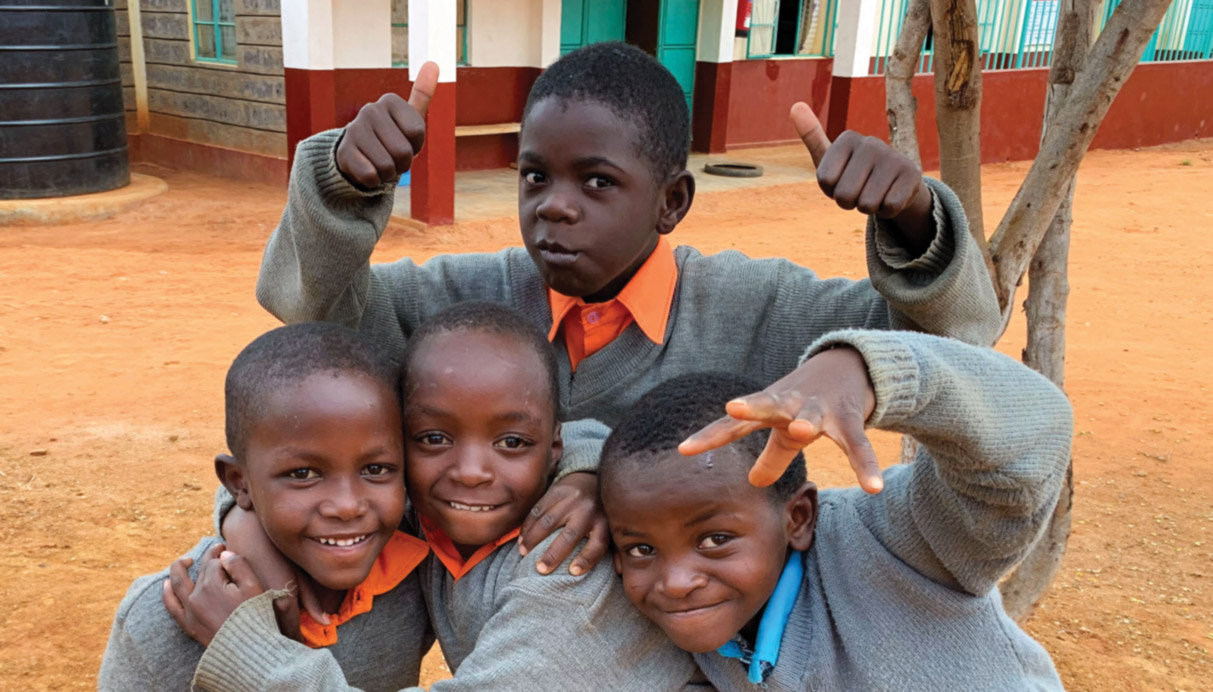 ---
In May 2019, 23 individuals left the Midwest behind and embarked on the seventh annual Mission Hope trip to Kenya, Africa. Most were first-time participants traveling several thousand miles outside their comfort zones; some were veterans returning for a second, third or even fourth stay in the place that has laid claim to their hearts; many of them were coworkers, and yet were essentially strangers to one another.
---
But after ten days spent working, playing, loving, laughing and experiencing every high and low together, they emerged as a family.
---
Every summer since 2013, POET has provided team members with the opportunity to take a service trip to Kenya through its nonprofit, Seeds of Change. This year's project involved building a staff housing facility at Kakuswi Special School for the Deaf in the village of Tawa, the very place where Seeds of Change sprouted from an unforgettable week my family spent there in 2012.
---
The team went in expecting to work hard and have some fun. What they didn't expect — something that seems to ring true each year — was that the most important structures built that week would be their relationships.
---
In the following pages, you'll get to read a few of their stories — stories of love, hope, revelation, humility and heartache. You'll see how just ten short days can impact so many individuals in so many different ways. And although no two stories are the same, you'll likely notice that one theme is overwhelmingly prevalent in all of them: joy.
---
That joy is what hooks so many of us and keeps us coming back for more. It is unwavering even in the face of unthinkable hardship, overflowing from the Kenyan people and seizing the hearts of everyone they meet. It is abundant even when necessities are lacking, steadfast even in the midst of loss and abandonment and grief.
---
That joy is truly life-changing, and it is why we continue to do what we do through Seeds of Change. There is no greater joy than that which comes from serving others, from seeing real change grow from one simple act of kindness to transform an entire school or farm or community. We are so blessed to be a part of it.
---
The 2019 Mission Hope team managed to put an indescribable experience into words. Read on to get a glimpse into what they felt and how it changed them.
WHEREVER YOU GO, LOOK FOR THE GOOD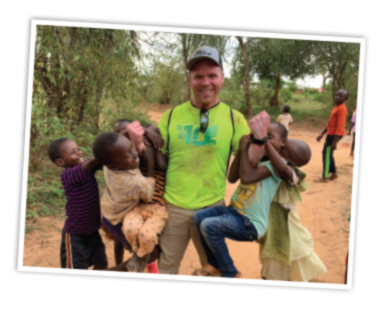 ---
I can't say I didn't know what I was getting into as I headed out on the 2019 Mission Hope trip.
---
I'd had countless conversations and asked numerous questions from any past trip member that would stand to speak with me. They'd all given me some good insight, plus I'm a go-with-the-flow kind of guy, so I felt pretty prepared. And I was, from a technical standpoint. I was ready for the physical work; I was ready for the foreign conditions.
---
But God is pretty good at keeping us humble.
---
What I wasn't ready for were the human connections and emotions we'd share with the people we served. I'm not the most emotional guy, so I was grossly unprepared for that.
---
Simon Kiendi (AKA Number 22, to those in the know), a longtime Mission Hope host in Kenya, set the tone for the trip on the first morning when he said, "Wherever you go, look for the good and you'll never be lost."
---
It would be pretty easy to go on a service trip and get caught up in pity and sorrow when you see some of the conditions and misfortunes your fellow humans are living with. But if you let that happen, you'll miss out on the strength, beauty, resilience and humanness of those you came to serve.
---
You have to look for the good and help it grow.
---
Mission Hope is a two-way street. The children at Kakuswi School for the Deaf and the people of Kenya are going to teach you and serve you just as much as you will them — if not more. They are friendly, they are resourceful, they are proud, and they want to share it with you.
---
We had three main goals for Mission Hope 2019: work hard, play hard, and grow. We definitely worked pretty hard with the fundis (Swahili for "craftsmen"), hauling bricks and blocks and cement and sand, helping to build new living quarters for the teachers and staff at Kakuswi. We played even harder with the students, from arts and crafts to jump-rope to bubbles and even pickleball. The joy they shared from even the simplest things made my heart grow three sizes that day.
---
It seemed, though, that the most joy the students displayed came from teaching us, however slow learners we may have been. You could tell they were eager and proud learners in school, which is tough to say about a lot of youth in the U.S. Kakuswi is a very special school in Kenya, serving children from all around the country and giving hope and opportunities to the under-served deaf population, and these children make the most of it. There's no doubt in my mind that they will grow up to do great things in their country, and all it took was for some people to share the resources to give them a chance.
---
Finally, we all experienced growth in one form or another. We forged relationships, learned about ourselves and others, and came out with a better perspective on life.
---
It was inspiring to see Mission Hope and Mission Grow in action firsthand. They are the true epitome of teaching a man to fish, instilling ownership and pride in everyone they touch and I can't wait to continue to support them. The fruits of their labor with the children of Kakuswi and the farmers in the surrounding area were evident — all we had to do was look for the good.
---
Where do I start? Four years ago, I asked my wife, Jan, if she would like to take a service trip to Africa. She said yes, but since our granddaughter graduated during that time we had to wait. So, the next year rolled around and I asked again. This time it worked out, and we've gone to Kenya every year since 2017.
JUST GO! WHY NOT!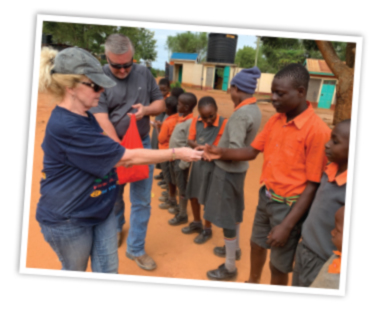 ---
We always say we are going to take a break, but it hasn't happened yet! I'd like to encourage POET team members to take the trip — if you are on the fence about going, just talk to the folks who have. Listen to the excitement in their voice and watch for the twinkle in their eyes as they explain what a wonderful and rewarding experience it was emotionally, spiritually and physically.
---
I can tell how much Jan enjoys interacting with the students and teachers at Kakuswi; she is definitely in her element there. At home she is a preschool special needs teacher and works with kids that have the same types of needs as those at Kakuswi, so she is great at seeing what they might be lacking.
---
During the most recent trip we spoke with Timothy, the headmaster at Kakuswi, and learned that there is so much that he still needs for the classrooms. I could see Jan thinking, "If only I could get some of my classroom supplies to them, it would help them out so much." Can you imagine students not having paints, Play-Doh or Legos? That is certainly something we take for granted here.
---
Working with the mkandarasi (Swahili for "contractor") can be challenging, but we always seem to get the job done. Constructing the staff housing was a lot of hard work, but it was also a lot of fun. At the end of each day and the trip as a whole, we were able to see what Timothy is trying to accomplish for the teachers through this project. The new housing will help improve the teachers' lives and, therefore, the students' lives.
---
Having stability is so important for the students at Kakuswi; they have already been through so much change, challenge and heartache. Many are not even able to communicate with their families when they're at home, so having the same people to talk with and understand them every day at school is crucial. Everyone needs someone to understand and love them, and the teachers can hopefully fill that void.
---
This year we also visited some Mission Grow farms. It was very interesting to see how much of an impact the program has had on the lives of those farmers and their families. The effects have begun to spread throughout their villages and will improve entire communities in the long run.
---
The time spent with fellow team members and our "Kenyan family" is another wonderful reward that comes with the trip. Every day you learn more about each other and grow to care about every single person in the group. You make friends that you will stay in contact with, who ultimately become "family" despite being spread across the world. Many of us only see each other during these trips, but we're able to pick up right where we left off at the end of the last one. In fact, many end the trip by saying, "See you next year!"
---
I would never have believed that we would be part of an annual trip such as this, but I can honestly say it has changed our lives more than we could have ever imagined. And we could not be more grateful to be a part of an organization like POET that provides and supports these opportunities for us and our "Kenyan family."
---
Every day I spent in Kenya I thought to myself, "If only I could bottle up this joy."
---
Joy exuded from everyone we passed on our bus each morning, from the women walking miles to the river for water to the students and staff at Kakuswi Special School for the Deaf.
OVERFLOWING JOY, UNFORGETTABLE MEMORIES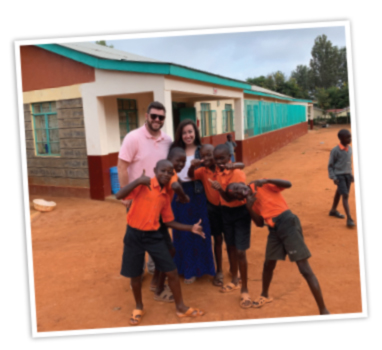 ---
I'm sure the other Mission Hope 2019 travelers share that sentiment; my husband, Jeff, was one of them. Happiness was everywhere we went in Africa. Despite having so little, Kenyans living in the most impoverished of communities beam with pride.
---
As a new face to the Seeds of Change staff, I got a unique perspective of the profound impact this young organization has already had on communities thousands of miles away through education and agriculture. Since my first day at work, I had heard about Kakuswi and the students we support through scholarships, uniforms, other operational expenses and large-scale capital projects. It was easy to see why the Broin family fell in love with the students and staff at this school.
---
The property is incredible. The school has come a long way through support from Seeds of Change and other service groups over the years. It was evident that those who visited poured their heart and soul into the buildings standing tall and strong at Kakuswi — the dormitories, classrooms, dining hall and soon-to-be new staff housing.
---
We also saw exciting crossover between Mission Hope and Mission Grow, a collaboration that is a first for Seeds of Change. Kakuswi now has a large chicken coop and is raising around 200 chickens for eggs and meat. It was incredible to see all the eggs produced within a few days — more than 1,050 in May alone! It is a great addition to the school and, more importantly, will significantly improve the students' nutrition with some protein added into their meals each week.
---
The students, though. Their brilliance, their yearning for education and desire to communicate despite any obstacles with their hearing — all of it is remarkable. One student I met, a first grader, nearly brought me to tears. Her teacher explained that she is an orphan, much like many of her classmates. When the girl's mother learned of her daughter's hearing impairment, she left and never came back. Heartbreaking. How could a mother do that to her child?
---
These students do not let obstacles in communicating or life without hearing hinder anything they do, living each day to its happiest. It saddens me that this mother will never see her little girl's big smile. I am so grateful I did.
---
I am still processing the entire experience but will be forever grateful for it. I miss those smiles, that laughter and the sincere gratitude for a simple afternoon of jumping rope and blowing bubbles. Kenya is a beautiful place with truly the most beautiful people. The moments captured through photos and videos don't do it justice.
---
We met a longtime friend of Seeds of Change in Kenya, Simon Kiendi, who shared some words of advice at the beginning of our trip: "Plant goodness wherever you go." I can't promise it will happen everywhere… but during those ten days in Kenya, I did my best. The people of Kenya and Kakuswi deserve nothing less.
---
How does one begin to describe a life-changing experience?
---
When other Mission Hope travelers returned in previous years — my dad and sister included — I always asked how the trip went. Their answers were all very similar: "It's hard to put in words," or "It changed my life." I wondered what made a week-long trip so special that it could change your life.
---
Now I understand.
ONE LITTLE BOY, ONE BIG IMPACT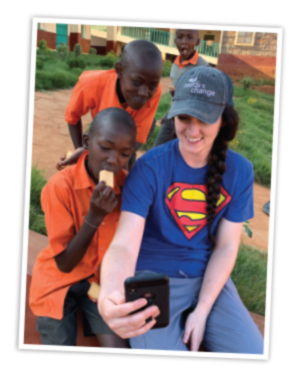 ---
I sit here wanting to share my experience with everyone but struggling to find the right words to describe the many emotions I feel. But one story comes to mind. There was one little boy at the school named Boniface that I think any person on the trip would remember and have their own story about, and I'd like to share mine.
---
Boniface was very curious, almost mischievous at times, and full of surprises. Each day he would make his way over to us while we worked on the construction site, and every time somebody would have to lead him back to the school so he wouldn't get hurt.
---
Earlier in the week we had been given jobs to help with the construction of staff housing, including cleaning and moving blocks, mixing mortar, washing walls, cutting rebar and so on. Some tasks needed to be done every day, like mixing the mortar so the crew could continue building the walls. The process included making a large pile of sand one wheelbarrow at a time and adding bags of cement before mixing in water. After a few days spent around us working, Boniface came over, picked up a shovel, made a small pile of sand, mixed in some rock, and then added some water.
---
In the short time he spent with us each day, I never would have guessed that the little boy was observing and learning the processes. I think he taught many of us a life lesson that day. He might have seemed a little different and had a harder time communicating than most students, but he is certainly one of the brightest and most extraordinary children at the school. We are all familiar with the saying, "Never judge a book by its cover," and he was a living example.
---
I will never forget that little boy and the impact he made on my life. The trip was full of joy, sadness, excitement, fear and — most importantly — little blessings like Boniface.
---