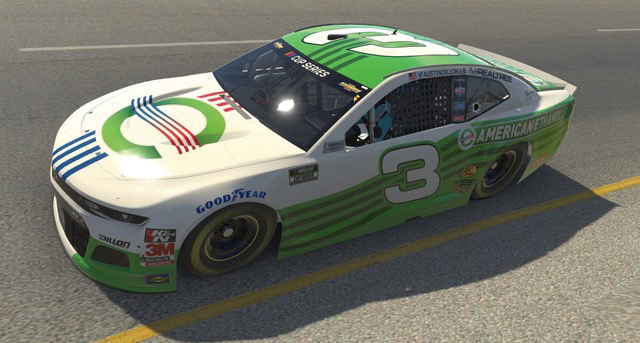 ---
The hail beating down on the roof and walls of the machine shed was deafening. I could hardly hear my uncle yell, "Okay, let's make a run for it!"
---
My other uncle shook his head as he stared at a now archaic DTN screen. "It'll be over soon!" he yelled as we ran out the door to the pickup. We slowly drove through the rain and hail half a mile down the hill to the house.
---
It was the early 90s, and I was farming part-time at my uncles' during college. I remember walking back to the pickup after the storm with orange gravel juice creeping up the sides of my old basketball shoes. The sun was gaining more power as it fought through the heavy, sweet-smelling air. It seemed so calm.
---
As we headed back the nearby creek was too swelled up to pass, so we reversed course and drove around to enter the farm from the west. We drove by one of our bin sites at a neighbor's place and slowed down to look. "Great," was my uncle's bleak response.
---
One of the old Butler bins blew into the other during the storm, leaving both completely wrecked. We walked into the shop upon returning to the farm and my other, more optimistic uncle said, "See? I told you it'd be a short one."
---
"Yeah, well we just surveyed some major damage," replied my more cynical uncle. "The bins are destroyed at the Fox place, and water is standing everywhere. It's over, let's start lining up the machinery for the sale." He was always planning for the worst.
---
My other uncle calmly pointed out that those bins were empty and it was time to replace the bin site at the Fox place anyway. We didn't have to line up the machinery that year and the crops were just fine.
---
We had to weather a number of those small storms in the short time I farmed with my uncles, and the farm always seemed to prosper after those trials.
I've heard the saying that storms make trees take deeper roots. In March 2020 the ethanol industry did that very thing. We were just emerging from the "perfect storm" of 2019 when the global pandemic struck home, adding insult to injury. But the industry sprang into action. It was a time to rethink, a time to be fervent, and a time to innovate.
---
New co-products were unveiled, new processes were implemented and, once again, the biofuels industry showed its strength. Innovation was the key to weathering this unexpected storm and growing deeper roots. This industry, although still relatively young, proved that it had the gumption of an old oak — that it was far more than just a sapling.
---
NASCAR, a longtime partner of the bioethanol industry, was weathering its own storm. A professional sport whose lifeline is its fans found itself fan-less. It too was not going to stand around and wait to see what happened; NASCAR optimistically pushed forward.
---
When the COVID-19 pandemic shut down sports last March, NASCAR had an advantage with iRacing, which allowed drivers to continue racing each other virtually. Drivers had fun with it and it gave fans quarantined at home a taste of sports during the 10-week hiatus, until officials figured out how to safely bring racing back to the real-life track.
---
When NASCAR finally returned to the real track in May, everything was different. COVID protocols, new schedules, no practice, no qualifying and no fans in the stands made it eerie for those of us watching. It was definitely a tale of two seasons.
---
NASCAR is used to being scrutinized over attendance and television ratings. But in this most unprecedented of years, NASCAR was the only major sport to not only hold on, but grow its audience (except at the physical track, of course). Critics believe ratings stabilized, in part, to NASCAR being the first major sport to return during the pandemic.
---
NASCAR weathered the storm just as my uncles did — with a little ingenuity and a lot of hope. I believe opening up to new formats and concepts was critical in helping NASCAR gain new viewers, and their success was driven by some good old-fashioned optimism.
---