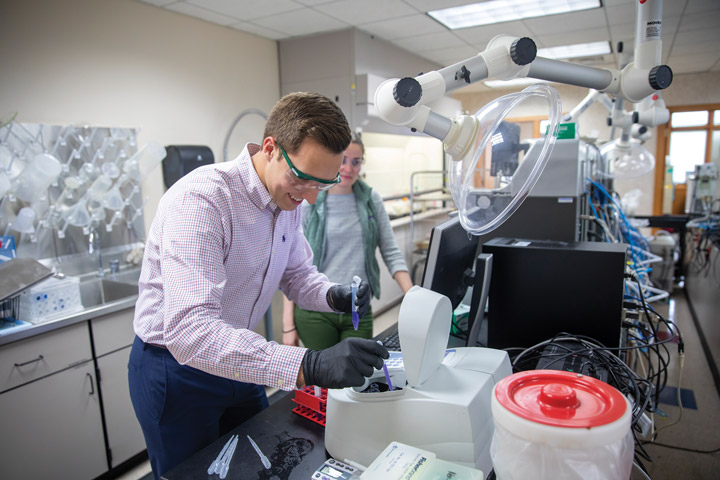 ---
In its third year, POET's Never Satisfied scholarship program reached further than ever before. More than 2,100 applications came in from across all 50 states, and there was no shortage of impressive candidates looking to use their talents and passions to make a difference.
---
It was no easy task to select just ten recipients from such a large pool of applicants, but this year's class stood out among the crowd. Each Never Satisfied scholar received $5,000 toward his or her fall 2019 semester at a college or university, and one scholarship was reserved for a student who has a relative working at any POET location. The scholars are truly dedicated to their respective missions and deserving of every reward they achieve.
---
As you read on, you're sure to see what we see in these gifted individuals. POET is proud to play a part in helping these trailblazers, innovators, dreamers and doers reach their goals. They are well on their way to changing the world, and we're certain they will never be satisfied until they have done so.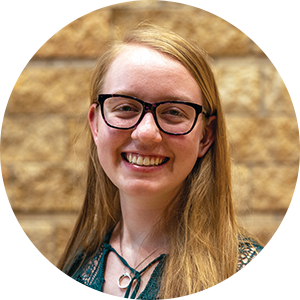 Antonia Rose Block
Hometown: Wilmot, S.D.
Major: Chemical Engineering
School: South Dakota School of Mines & Technology
Antonia has big dreams to take the STEM world by storm, and it's clear she has the capabilities and the drive to do so. Her goals align seamlessly with POET's mission; she has a fierce desire to preserve the planet for humanity, and she's taking the first step this year by pursuing a degree in chemical engineering with an environmental emphasis. Antonia understands that to address the global climate issue, we need to start at the source with practical solutions. "I want to live in a way that clearly exhibits that people can do anything if they put their mind to it, that each individual is unique and has something special that only they can offer to the rest of the world, and that together we can create a future that is more healthy, vibrant, sustainable and better than today." Wherever her path leads her, we know that Antonia will do great things for our world — and inspire others in the process like she has inspired us.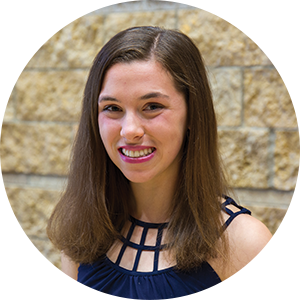 Hailey Kingsbury
Hometown: Naperville, Ill.
Major: Speech Pathology and Audiology
School: Miami University (Ohio)
Hailey truly embodies what it means to have a servant's heart, whether that involves enacting change in her community or working to improve the livelihoods of women across the globe. On the home front, she has volunteered and built meaningful relationships through a buddy program and touched the lives of children as a piano and preschool teacher. When she learned the shocking statistics of how many young women in developing countries are unable to get an education due to lack of access to a fundamental human resource — clean water — she founded her own organization, Girls for Girls International, to work to change that. Hailey's next adventure is her pursuit of a doctorate degree in audiology, with which she hopes to serve and support the deaf community. She says believes in the power of pursuing change in all aspects of life, and she's already put that philosophy into action. We can't wait to watch Hailey's future unfold.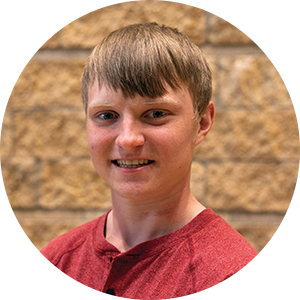 Rick Kittelson
Hometown: Baltic, S.D.
Major: Electrical Engineering
School: South Dakota State University
Rick's never-ending pursuit of knowledge perfectly exemplifies what it means to be Never Satisfied. He constantly questions the world around him, searching for ways to learn and experiment, and to design and innovate practical solutions to real-world problems through technology. In high school, Rick was not only a talented inventor of small but useful electronics but he also found an outlet for his passion in the cutting-edge world of robotics, setting multiple records for designing and programming robots on his school's team. Now he plans to take his skill set and apply it on a much larger scale, harnessing the world's potential for change as an electrical engineer. Rick doesn't believe in taking shortcuts or limiting himself based on his resources, and we can already tell he's going to do big things. "If the money isn't there or the technology doesn't exist, push the limits. Make it cheaper, make it better; if it doesn't exist, create it. This is how I will use my Never Satisfied mentality to change the world."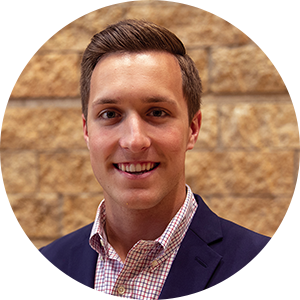 Austin Layton
Hometown: Fort Wayne, Ind.
Major: Biology/Pre-Medicine
School: Taylor University
If Austin's long list of achievements to date is any indicator of what his future will look like, he will undoubtedly be an outstanding leader in all aspects of life. It seems he never turns down an opportunity to make a difference; in high school he served in myriad leadership positions, from National Honor Society vice president, to captain of his football team, to student youth group leader at his church. In his senior year, Austin started a tutoring program and created a district-wide clothing store for fellow students in need. He is driven by a passion to serve people, which is clearly directing the trajectory of his career. Austin's ultimate goal is to establish a nonprofit that provides internships allowing medical students to provide health care services in impoverished countries. He is an unstoppable force and says he "will not slow down until I have changed my world."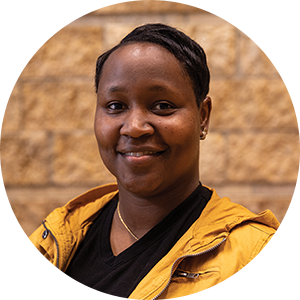 Sirrena Norris
Hometown: Brooklyn, N.Y.
Major: Film Production
School: American Intercontinental University (Ga.)
Sirrena believes that every child has the potential to do great things regardless of background; he or she just needs the support or resources to do so. "If you can give a child a dream and the power to manifest it, they'll become positive, successful and instrumental in bettering their community as an adult." Sirrena realized her own leadership skills as a young woman in the U.S. military, where she dedicated 12 years of service before returning to school. She currently spends much of her free time working with vulnerable youth in Atlanta through sports, film and music programs, but she's eager to do even more. She's determined to get her teaching certificate and is making plans to acquire a building where she can run her own youth program and empower the next generation of dreamers.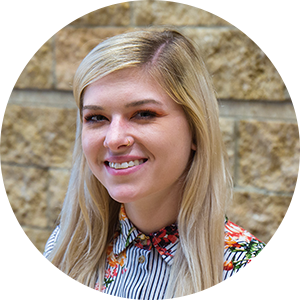 Samantha Pearl
Hometown: Wheeling, W. Va.
Major: Psychology/Pre-Law
School: West Liberty University
Having gone through her own battle with mental illness at a young age and experiencing firsthand the effectiveness of working through it with professional assistance, Samantha has discovered a passion in providing the same kind of support for individuals who need it. She is certainly on the right track, pursuing a degree in psychology with plans to attend law school. In the meantime, she is gaining invaluable hands-on experience working at a law firm and advocates for mental health by sharing her story through a number of programs and speaking engagements. Samantha has big plans to use her love of both psychology and law to reform the way the justice system treats those with mental illness, but her first priority is to lift up her small community. With her strength, her drive to succeed and her sincere desire to give people hope, there is no doubt that Samantha will touch countless lives in the years to come.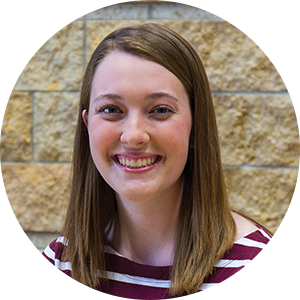 Emerson Peaslee
Hometown: North Branch, Minn.
Major: Environmental Engineering
School: University of Iowa
Emerson's passion for the environment took hold at a fairly young age when she learned how many people around the world have to walk several miles every day to collect water, which is often contaminated. She still wasn't satisfied after helping to raise money to build wells, and her research introduced her to the profession of environmental engineering. She plans to utilize her talents in math, science and service to get her degree and work with nonprofits to make water more accessible across the globe. Emerson has already spent two summers volunteering with the Conservation Corps, living in state and national parks to help restore them, and she plans to join the Peace Corps or Engineers Without Borders after college to immerse herself in field experience. "Clean water is a basic human right, and I will not be satisfied until every person has access to it," she says.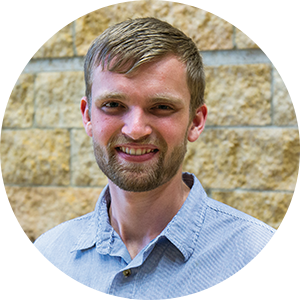 Samuel Ryckman
Hometown: Pierre, S.D.
Major: Mechanical Engineering/Computer Science
School: South Dakota School of Mines & Technology
Samuel's love of problem-solving has led him down the career path of engineering, but his love of service — paired with his unique perspective of the world — will enable him to take it on in a whole new way. "I believe engineers must become more human and humane and become involved with ending problems for those who have little." He hopes to lead other engineers in changing the status quo. In his first three years at South Dakota School of Mines and Technology, Samuel served as a project lead for Engineering Projects in Community Service (EPICS), which works to create sustainable solutions for communities in need. His most recent project involved designing a self-sustaining greenhouse for the Pine Ridge Reservation in Southwest South Dakota. With his impressive arsenal of experience and his determination to make a difference, Samuel will leave an indelible impact on this world.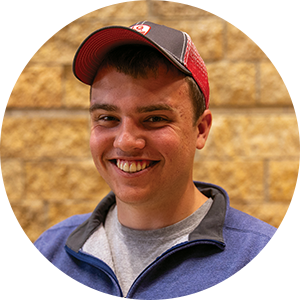 Gavin Spoor
Hometown: Martinsburg, Mo.
Major: Agricultural Systems Management
School: University of Missouri
Gavin didn't grow up on a farm, but it seems that a passion for agriculture was destined to find him anyway. He remembers staring out the window as young as three years old, watching nearby farmers work in their fields. Gavin first began working for a farmer at 16, and he partnered with a friend to form an ag business at just 19 years old: custom spraying for local farmers. That business has expanded to include other farm inputs and is still in operation today, and Gavin manages it while taking a full class load. He is also in his third year of farming his own plot of land where he grows corn, soybeans, cereal rye and popcorn, which he sells online and in several stores across Missouri. Gavin's dream is "to see the Earth covered in green 365 days a year" and "to bridge the gap between farmer and consumer." He plans to continue to grow his farming operation while his social media platform to educate the world in sustainable agricultural practices. Gavin has a bright future ahead, and we're proud to play even a small role in his journey.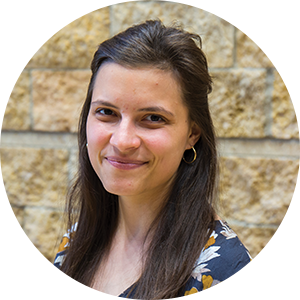 Arianna Smith
Hometown: Howe, Ind.
Major: Computer Science
School: Purdue University
Arianna's passion for computer science stemmed from an unlikely place: her family's history with the medical field. She is one of four total siblings, and one of three that were diagnosed with and treated for cancer. Arianna was in treatment for four years starting at age 11, but she took it on with unmatched optimism and made the most of her time away from school. She began to look for ways that she could gain an education from where she was at, which led her to a web coding program online. Spending so much time in a hospital, she also began to learn the difficulties many families face when their child requires extensive medical care — and she was not satisfied with what she found out. "This is where my Never Satisfied passion comes from; I want to use my passion for computer science and healthcare to ensure that families similar to or less privileged than mine never have to sacrifice in order to obtain life-saving health care for a loved one," she says. She plans to develop medical software that makes health care more accessible and affordable for disadvantaged communities. We have a feeling that this is only the beginning of Arianna's remarkable story.
---