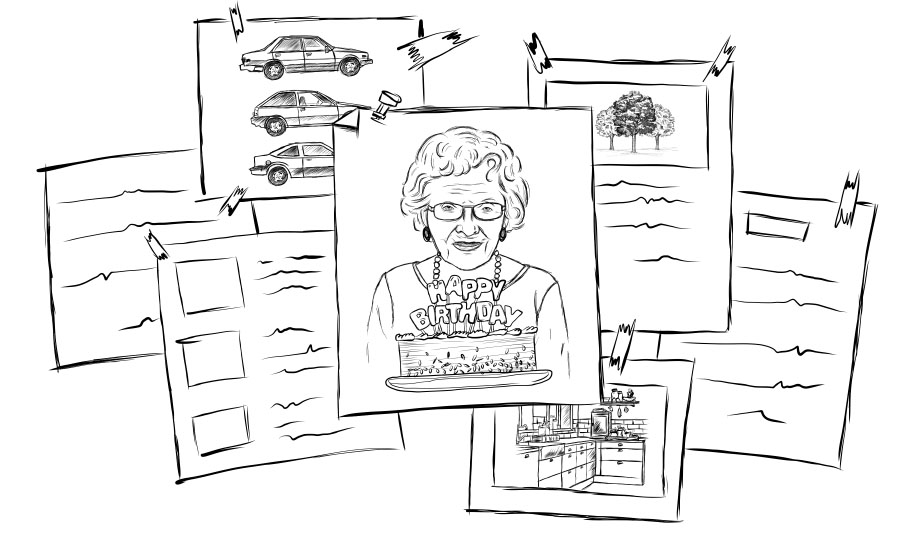 ---
My grandmother recently celebrated her 100th birthday. She has lived that entire century simply, humbly, and frugally within a small footprint of rural South Dakota.
---
I spent many early childhood days with Grandma while my parents were at work. Her house was unassuming. It was clean and functional — not much for decorations, no display cabinets for fancy dishes because there were no fancy dishes to display.
---
As a farm girl growing up with eight siblings through the Great Depression, humble living was ingrained into her way of life. That simplicity even showed up in food. Grandma would often serve me a lunch of goulash or plain hamburgers (and when I say plain hamburgers, I mean plain: no bun, no cheese, no pickles, no salt or pepper.) Grandma grew up in an era where extras (like flavor) weren't an afforded luxury. Also, she was Norwegian, and we Norwegians aren't known for our culinary prowess. We consider spearmint gum too spicy.
---
I treasured those bland meals regardless, not because of the value of the actual food itself, but because they were always served with love. I felt important. As I grew older, I noticed selfless behavior was a theme with everyone else Grandma interacted with.
---
Anyone who spends five minutes with Hilda Johnson is reminded that people are more important than things. She is known to have her adult children call her to ask if she remembers who Gertrude Hanson's great niece's brother's dentist's taxidermist is. If anyone is going to recall that person, it's Grandma, partly because she's sharp as a tack, but mostly because she remembers people — because people are important.
---
When she sees my kids (her great-grandchildren), she'll start a conversation by saying their names followed by a grin and a chuckle. She'll then repeat their name more exuberantly, like a magic trick to make them feel as if they're the most important person in the world. And at that moment, they are.
---
At 100 years old, she is still a social butterfly, albeit with frail wings. She still flies everywhere her friends and family gather. A simple conversation brings a smile to her face. A deeper conversation will likely bring out the well-known Johnson laughter, loud and booming, capable of setting off car alarms. It's an infectious laugh with a strong gravitational pull, drawing everyone else in. Anyone who has been lucky enough to share one of those laughs with her gets it.
---
Today she lives simply in a modest apartment with few material belongings. Her most prized possessions are family pictures from previous events. She is proud to point out that all of her children and grandchildren are present in a picture from her 80th birthday and in another of her 90th (plus a few new great-grandchildren). These pictures and the memories they represent are her most treasured family heirlooms.
---
I may not inherit a cherished family recipe or a priceless antique, but my grandma has passed on to me an essential life lesson: value people over things.
---
Happy birthday, Grandma.
---