---
For DJ Haggerty, engineering isn't just an occupation. It's a way of life.
---
The plant manager at POET Bioprocessing – Big Stone (South Dakota) has always relished making a system run smoother, faster, and better. Efficiency is part of who he is.
---
"When I was in a college internship — back before GPS was common — I'd calculate on a stopwatch while driving my miles per hour, calculating how long it would take me to get home," Haggerty said. "I'd calculate the gear ratios on my tires and make calculations in my head down to the minute. It convinced me I went into the right profession after I graduated."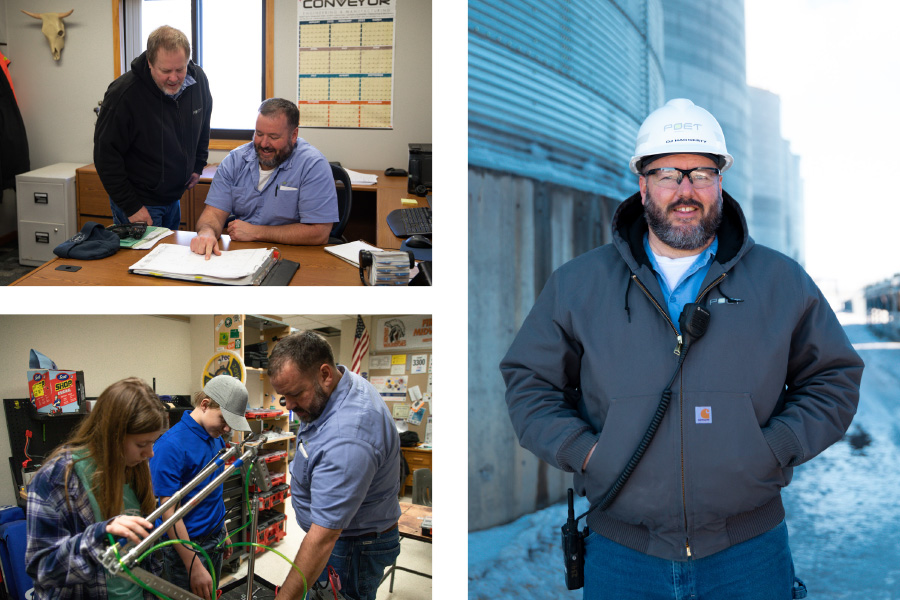 ---
Now, he revels in the challenge of his role every day at POET, and he's inspiring the next generation of engineers in his free time as an advisor.
---
As plant manager, Haggerty leads the facility's operations, improving the site's bioethanol productivity and cost savings. He helps lead capital projects, monitors performance levels, and gives guidance to his team.
---
Haggerty grew up in Ortonville, Minnesota, just a few miles from Big Stone. He lives on farmland nearby with his high school sweetheart-turned-wife and their three children. He graduated from South Dakota State University with a degree in agricultural and biosystems engineering and lived briefly in the Sioux Falls area before moving back to his hometown.
---
He's proud to be part of a team that, in his eight years as plant manager at POET, has increased production from 80 million gallons of bioethanol to over 100 million gallons. He's been part of a rail expansion to transport products efficiently, has helped add two fermenters onsite, and has played a role in increasing bioethanol storage capacity by two million gallons.
---
Blaine Gomer, who serves as general manager and Haggerty's supervisor, believes Haggerty's leadership and self-motivation drive the plant and its team to be as successful as they are.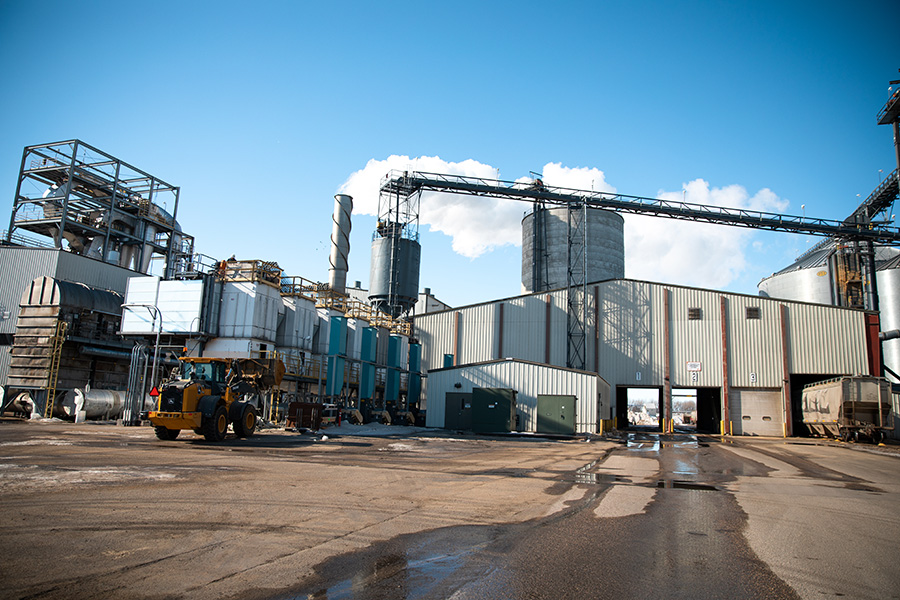 ---
In their first one-on-one meeting in 2014, Haggerty told Gomer he wanted to "learn the whole plant." He's done that, Gomer said.
---
"He's become the go-to person on difficult issues, mechanical or technical, because he knows the plant and the process so well," Gomer said.
---
And Haggerty takes his love for engineering outside the walls of the POET facility. He volunteers with the Ortonville High School Midwest Warriors FIRST Robotics team and leads an elementary-aged Big Stone County 4-H sponsored LEGO® Robotics/Engineering class at the community library.
---
Haggerty supervises the robotics team as they design and build a nearly 100-pound robot for a global competition. The team has two months to work on the robot, which is assigned tasks such as picking up objects or climbing over obstacles.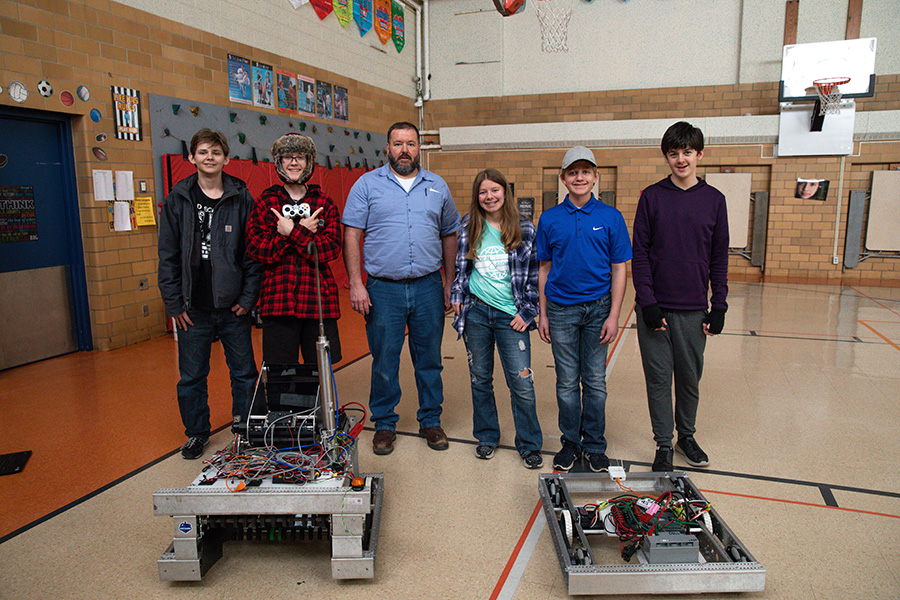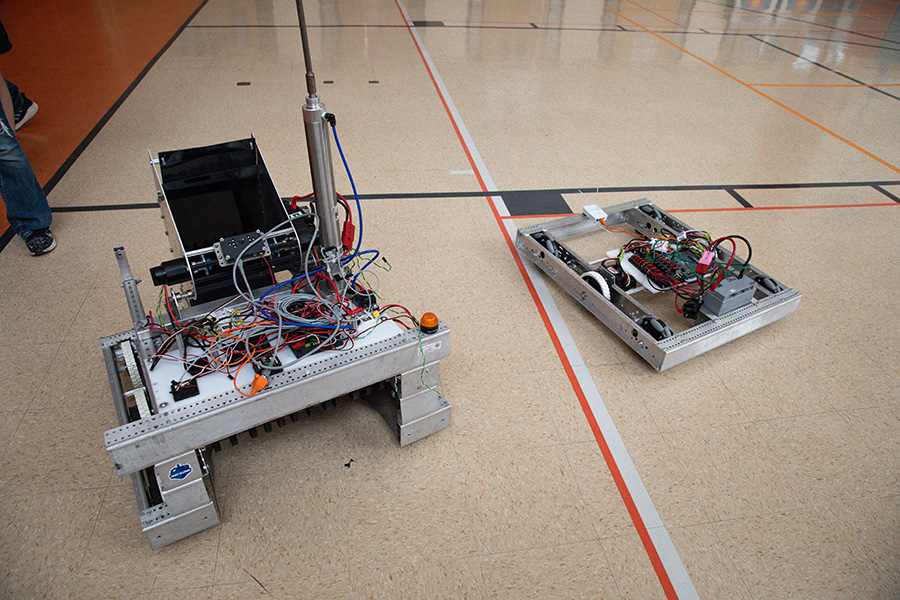 ---
The LEGO program encourages elementary school students to experiment with robotics and engineering principles. The children build robots that can shoot objects or drive around like bumper cars.
---
Haggerty is in his fifth year advising the robotics team and has helped lead the LEGO classes for nearly a decade.
---
"I really enjoy when there's a challenge out there that I get to help the kids see a solution to and implement that solution," Haggerty said. "You try it, it doesn't work, you change it a little bit, and then you make it work. The thing I love the most is the lightbulb pop in their eyes when they understand what the problem is and know how to fix it."
---
Haggerty understands that feeling. He still gets the same rush of satisfaction when he fixes problems at work.
---
He joked that he's still working while playing with LEGOs and robots, though.
---
"I feel like I'm helping train future employees for our company," he said. "I'm getting people excited about something we do here."
---
The elementary students in the LEGO program tour POET Bioprocessing – Big Stone each year, along with a neighboring power plant. Sometimes, Haggerty will show his high school students a project he's working on at POET and how he approaches it.
---
The program is a way to share his passion for engineering with the younger generation and re-energize his perspective of the profession.
---
"It helps keep me inspired and engaged in engineering," Haggerty said. "I have a problem, and I look at fixing it — I don't have to worry about safety or financial payback or personnel relations. It's just kids having fun and playing with robots. I feel like it reinspires me to return to work and do what I do here."
---