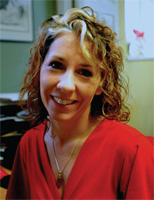 ---
ANGELA FOX JARVIS, BUFFALY, WY.
---
"Yes, America should use more homegrown resources for our fuel. Rather than expend more of our natural resources, we should find alternative fuel sources. It will make our country more self-reliant and less dependent on foreign resources. It will also create new vital business opportunities, taxes, economic expansion and jobs. Alternative fuels provide use of other materials, to which we have a surplus of, and utilizing more of our waste products. Alternative fuels will provide a positive outcome for the masses and we would be remiss to pass on such an opportunity."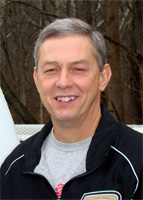 ---
ELDON OVERMAN, PERU, IND.
---
"Yes. I think America should explore other opportunities for biofuels feedstocks. I believe we need to be less dependent on other countries for our fuel sources, but I think it would be good to have a more diverse mix of feedstocks. I'd really like to see some of our biofuels come from something other than just corn and soybeans – things like algae or switchgrass."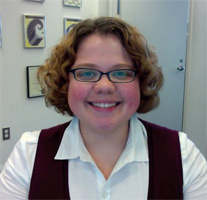 ---
TRICIA DONOVAN, WASHINGTON, D.C.
---
"America needs to diversify its energy production and decrease its overall use of oil and natural gas. We need clean, renewable energy sources created domestically, for all types of fuel. Ethanol is one of those solutions. I believe we can use ethanol, solar, wind and other renewable energy sources together to drastically decrease our need for foreign oil."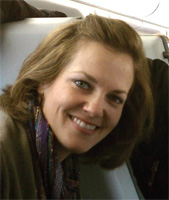 ---
KATIE MANCHESTER HA, MOUNTAIN VIEW, CALIF.
---
"The U.S. should absolutely use homegrown sources for fuel. Importing fuel is costly, unnecessary and detrimental to the environment and planet. If the general public would realize the facility with which alternative fuel is produced, then homegrown fuel production and usage could quickly overtake that of traditional sources. Algae, for example, can grow just about anywhere – rapidly and cheaply. Even if homegrown fuel cost slightly more, I'd pay it if it meant keeping more jobs in the U.S."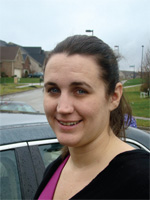 ---
MAKENZIE LAYNE, LEXINGTON, KY.
---
"To me that's a loaded question. Do we really want to drill for more oil? Do I want them to destroy the earth? I can't see doing that. Then I think about coal, and I'm still kind of conflicted because there are also environmental concerns. I think we should be more self-sufficient and not rely on the Middle East. I would hate to see us get in a war and have $10 gas prices because we can't take care of ourselves. I think renewables are the way to go. However, I think the government is getting too involved. If there were more of a free enterprise, it would be more effective and efficient. We'd find better ways to use renewables more quickly."
---