---
When the mission and vision of a company centers on changing the world, it probably comes as no surprise that POET — the world's largest producer of biofuels — was named to FORTUNE's 2019 list that honors top companies around the world who are doing just that.
---
POET — founded in 1987 and based in Sioux Falls, S.D. — has been named to FORTUNE's fifth annual "Change the World" list alongside 51 other companies. The list honors for-profit global companies that are using their core business to help the planet and address pressing social or environmental issues.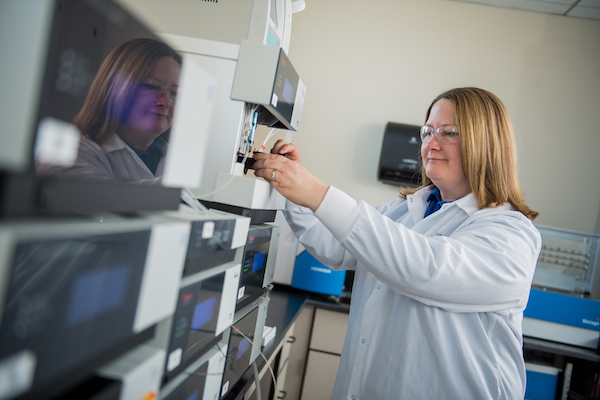 ---
POET is being named to the list in acknowledgement of the company's main product, ethanol, and its contribution to improving the environment and the world for future generations. POET is also being recognized for its coproducts like JIVE, an asphalt rejuvenation product, which are creating new ways to improve the environment and the world for future generations.
---
The 2019 list recognizes companies like Switzerland-based technology company TE Connectivity, whose connectivity and sensor technology is used in industries from automotive to health care, including providing lifesaving technology for stroke patients. Other 2019 honorees included giants in the banking and tech industries like Bank of America, Mastercard, Apple and IBM.
---
With a network of 28 bioprocessing facilities across seven states, POET is a global leader in creating renewable products that benefit overall health, reduce climate change, and improve overall sustainability efforts in the U.S. and around the world. POET produces 2 billion gallons of biofuel and more than 10 billion pounds of nutrient-dense animal feed each year.
---
The company is creating sustainable solutions to tackle some of the world's most challenging problems, including climate change. Studies on global warming from 13 U.S. federal agencies and the United Nations continue to indicate the urgency of this problem and the need for biofuels as the solution. Global ethanol production and use reduces greenhouse gas emissions by up to 110 million metric tons. That's the equivalent of taking 20 million vehicles off the road each year.
---
"Current research shows that air pollution kills more people each year than smoking — and no one is safe from its effects. Add to that the impending threat of climate change and the economic crisis facing rural America, and it's clear that the work we're doing at POET is more critical now than ever," said POET Chairman and CEO Jeff Broin. "Biofuels like ethanol are an affordable, readily available solution, and our high-protein coproducts lower worldwide food prices. We need to get more clean biofuels and fewer toxic chemicals in the gas tank in order to preserve our planet for future generations."
---
It's the second time in 2019 that POET has been recognized with an acclaimed award recognizing the company's wide-reaching impact. In February 2019 POET landed on Fast Company's prestigious list of The World's Most Innovative Companies. POET was recognized for the company's pioneering work on JIVE. The product allows asphalt producers to use more recycled asphalt, which makes their product less expensive and is better for the environment.
---
JIVE is the most recent example of how POET's influence reaches beyond renewable fuel. The company continues to launch additional bioproducts from starch and biomass. POET plants take in corn or other feedstock and convert that into not only ethanol but an ever-growing range of bioproducts, including corn oil and distillers grain, a coproduct that is a valuable feed for farmers.
---
The company has a robust research and development team and continues to find new ways to optimize biofuel production and develop new bioproducts. One of the breakthroughs in efficiency is BPX, POET's patented process developed over a decade ago that allows their plants to not have to cook the corn. This process decreases energy and water use up to 15 percent in comparison with the conventional process of making ethanol.
---
For more information about POET, visit https://poet.com/
---
From FORTUNE. ©2019 FORTUNE Media IP Limited All rights reserved. Used under license. FORTUNE is a registered trademark of FORTUNE Media IP Limited and is used under license. FORTUNE and FORTUNE Media IP Limited are not affiliated with, and do not endorse products or services of, POET.
---