---
The seven recipients of POET's inaugural Never Satisfied scholarship program truly embody the spirit of being "Never Satisfied." Their aspirations range from starting a non-profit organization to assist Type 1 diabetics in poor communities to revitalizing health care in Bosnia and Herzegovina.
---
"At POET, we believe that the world is changed by people who don't know the meaning of 'good enough,'" said POET Founder and CEO Jeff Broin. "Every day, we use our passion to change the world for future generations, and we are excited to support these outstanding students and the creative ways they apply their own passions. We look forward to following their journeys in the upcoming semester and beyond."
---
Each Never Satisfied scholar received $5,000 toward his or her Fall 2017 semester at a South Dakota college or university. One scholarship was reserved for a student who has a parent, grandparent, sibling or aunt/uncle that works at any POET location. Next year's program will be expanded to include applications from any college or university in the U.S. As part of the application process, students showed why they are "Never Satisfied."
---
Never Satisfied scholar Melissa Montoya Mairena discussed why she is passionate about improving access to safe drinking water for individuals in third world countries. "Water is a global issue. Many people struggle to get safe drinking water at home," said Mairena, who is studying civil engineering at South Dakota School of Mines & Technology.
---
Scholars also spent time job shadowing at POET Corporate Headquarters and will be featured on POET's social media channels and website throughout the year.
---
Never Satisfied scholar Shane Mueller is studying animal science at South Dakota State University (SDSU) and has plans to pursue a master's degree in beef nutrition. Mueller shadowed Kevin Herrick, Technical Service Director for POET Nutrition. "Getting to spend the day with the nutrition staff gave me more 'handson' learning that I can apply to my classes at SDSU and my future career in the feed industry," Mueller said.
---
POET Never Satisfied scholar Alexa Bruick has enjoyed learning more about POET throughout the application process. "This company truly is never satisfied — always wanting improvements and trying to find more efficient and clean energy sources. I hope I can embody POET's determination and hard work ethic throughout the rest of my schooling and in my career field after graduation."
---
For more information about POET's Never Satisfied campaign, visit http://poet.com/neversatisfied
---
Dusan Mirkovic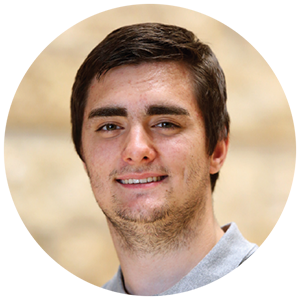 ---
Hometown: Mitchell, S.D.
Junior at University of South Dakota, pursuing Medical Biology
---
Never Satisfied Until... All children in third-world countries have quality access to health care.
---
Dusan initially impressed POET with his "no excuses" attitude. When he was 8 years old, his family moved from their homeland of Bosnia and Herzegovina to the United States. Although he didn't speak English at the time, Dusan quickly adjusted to life in Mitchell, S.D., excelling at school along the way. Dusan hopes to one day use his Medical Biology degree, and eventually his medical license, to revitalize health care in his family's homeland.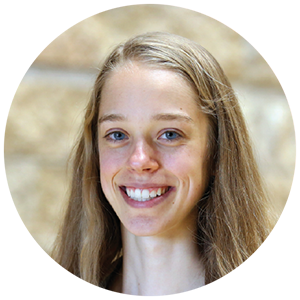 ---
Alexa Bruick
---
Hometown: Seward, Neb.
Sophomore at Augustana University, pursuing Sign Language Interpreting
---
Never Satisfied Until... I serve the world.
---
Alexa's passion for service is undeniable and is one of the traits POET first noticed. She has an impeccable ability to see unrecognized needs and to put forth the effort to address those needs. Alexa is majoring in Sign Language Interpreting with hopes of bridging the communication gap that exists between hearing and deaf populations throughout the country. Alexa wants to open a travel agency for the deaf, which would provide comfort and ease to those who want to travel the world but perhaps previously have been reluctant to travel.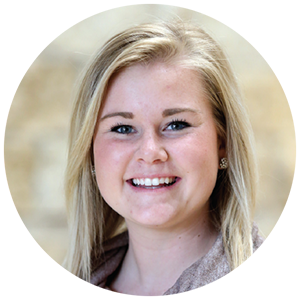 ---
Madeline Antonson
---
Hometown: Beresford, S.D.
Junior at Augustana University, pursuing Biology and Psychology
---
Never Satisfied Until... There is a cure for Type 1 Diabetes.
---
It takes a special person to recognize that one's own personal struggles can provide a gateway to serve others. Madeline is one of these people. Diagnosed with Type 1 Juvenile Diabetes at age 6, Madeline quickly learned how to adapt to a new lifestyle and soon attended Camp Gilbert, a summer program geared specifically for kids with Type 1 diabetes. After attending Camp Gilbert for 10 years as a camper, Madeline became a counselor and decided to mentor other kids going through the same experiences she went through as a child. Madeline hopes to use her biology and psychology degrees to start a non-profit organization to solely assist Type 1 diabetics in poor communities.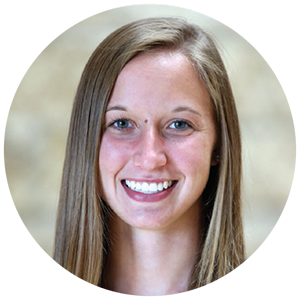 ---
Mariah Volesky
---
Hometown: Webster, S.D.
Freshman at University of South Dakota, pursuing Medical Biology
---
Never Satisfied Until... We are all back home
---
Prior to the start of her senior year in high school, Mariah made the bold decision to enlist in the South Dakota Army National Guard, much to the surprise of her parents, teachers and twin sister. But that passion — the passion to pursue a life of never being satisfied — is something that is easily identified in Mariah's everyday life. As a senior at Webster High School, Mariah maintained a high GPA and was heavily involved in varsity sports and extracurricular activities. This fall Mariah will be studying Medical Biology and enrolling in the University of South Dakota's ROTC program.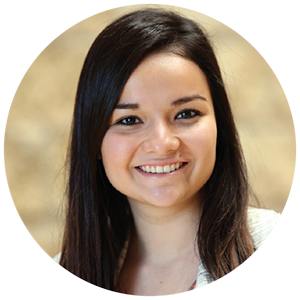 ---
Melissa Montoya Mairena
---
Hometown: Okatona, S.D.
Senior at South Dakota School of Mines & Technology, pursuing Civil Engineering
---
Never Satisfied Until... All people have access to safe drinking water.
---
It's fairly common for college students to have a passion for traveling and helping others. Melissa's passion is much more than that — it's a lifestyle. Melissa has used her education and her expertise to design a latrine for a special needs school in Tanzania. She traveled to Tanzania in May to inspect the construction of her design. Melissa also will be traveling with a group of volunteers she's never met before to Thailand and anticipates building water tanks, extending water pipe systems or helping on another important project.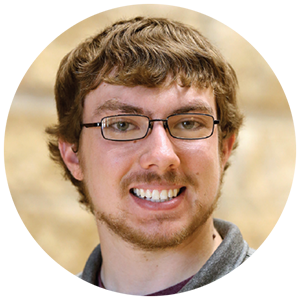 ---
Shane Mueller
---
Hometown: Garretson, S.D.
Senior at South Dakota State University, pursuing Animal Science
---
Never Satisfied Until... I have made a positive difference.
---
Most college students can't say they've started two businesses, but Shane Mueller can. Growing up with an agriculture background, Shane quickly developed a love for farming and for the animals his family cared for. After he completes his studies at South Dakota State University (SDSU), Shane hopes to pursue a Master's Degree in Ruminant Nutrition.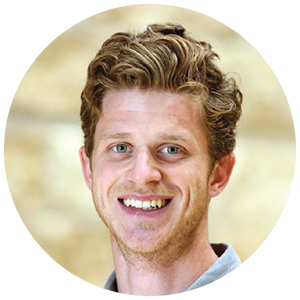 ---
Cooper Kelly Hansen
---
Hometown: Hanlontown, Iowa
Enrolled at the University of Utah, pursuing Computer Science
Internal scholarship recipient
---
Never Satisfied Until... Every person knows their unlimited potential.
---
It takes ambition to learn a second language. It takes even more than ambition to learn a language independently and go on to study additional languages. Cooper has ambition and beyond. Throughout his experiences helping translate for South American immigrants, Cooper realized the need for a user-friendly platform for learning languages in a new country. Consequently, he developed an app to address these needs. We're excited to see where this app, and the rest of his passion, takes Cooper!
---