---
POET PAC strives to uphold the interests of its members by educating legislators and regulators on the benefits of biofuels — and that all starts with a great PAC team. The PAC has recently expanded to include two new team members: Matt Ward and Rachael Grooms.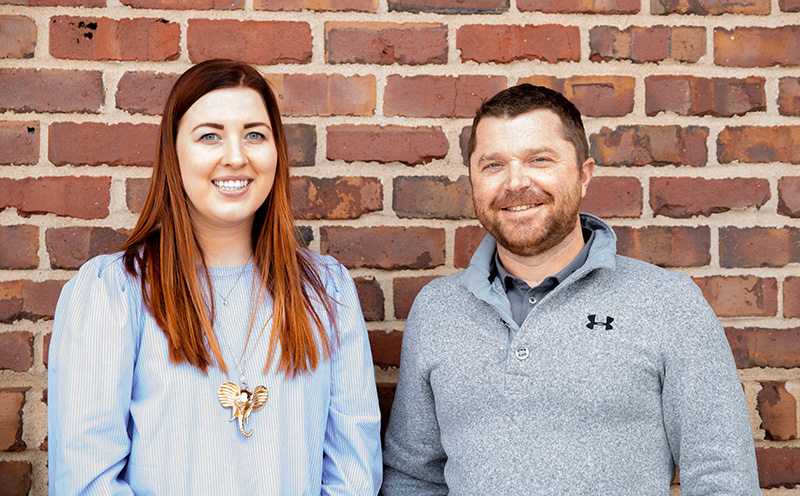 ---
Matt Ward, Government Affairs Manager
---
Matt Ward grew up in South Dakota and graduated in 2006 with a degree in political science. After running his own restaurants in northern Colorado for a few years, he moved back to Sioux Falls. His first role at POET was on the POET Bioproducts team, working in exports and merchandising. When a position with POET PAC opened up, he pursued the opportunity to move into public affairs.
---
As Government Affairs Manager, Ward will be responsible for all aspects of POET PAC, including promotion, compliance and outreach. His position will help POET PAC best serve
POET's objectives.
---
"What I think is most interesting about this role is the opportunity to get a holistic view of how POET approaches and attacks its policy objectives. When looking at state and policy issues, it's good to be on the right side with POET. POET holds a lofty, well-worth it — and honestly, moral — goal to change the world. At a base, foundational level, I believe in this fight."
---
Rachael Grooms, Public Affairs Manager
---
Rachael Grooms started her public affairs career in 2016 when she worked for the Minnesota State Senate. Grooms later joined Congressman Hagedorn's campaign in southern Minnesota, assisting in communications, fundraising and event planning. Wanting to settle in South Dakota, she moved to Sioux Falls, keeping POET on her radar until the Public Affairs Manager position presented itself.
---
As Public Affairs Manager, Grooms will be responsible for educating key audiences about POET's mission, company and products and showcasing how the company is working to change the world. Her position plays an essential role in shaping opinion and policy to support POET's
business objectives.
---
"I'm most excited about two things in this role. First, the POET culture is widely known. There are other people my age in fulfilling careers, and POET makes sure to take care of its team members. Secondly, I'm excited about the events and fundraising aspects. I enjoy planning events; being organized and making sure PAC members have fun in the process go hand-in-hand in this role."
---
To learn more about POET PAC, visit poetpac.com or email Matt and Rachael at poetpac@poet.com
---