---
When a consumer pulls up to the gas station and has the option of fueling up with E15 — a federally approved biofuel with 15 percent ethanol and 85 percent gasoline — chances are, it's because of Prime the Pump.
---
Prime the Pump targets high-volume, high-profile retailers and assists those retail adopters of higher-level biofuel blends by awarding grants to help with their initial investments in infrastructure to support E15. The biofuels industry has invested nearly $70 million in this initiative.
---
It's working, says Mike O'Brien, Vice President of Market Development at Growth Energy.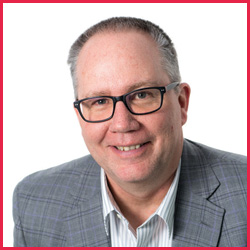 ---
"We're well on our way to getting E15 to being a mainstay for the fuel system in the United States," he says.
---
There are challenges, of course — namely marketing the blended fuel to consumers who are unfamiliar with E15. But that hasn't deterred its growth and the success of the Prime the Pump initiative.
---
"The more E15 is sold, the more everyone benefits," O'Brien says. "Consumers want less expensive fuel. Retailers want to make more sales. Farmers want to sell more corn. It's good for everyone except oil."
---
O'Brien discusses the strategy behind attracting new E15 retailers, why retailers are referring to E15 as "Unleaded 88" and what's next for the Prime the Pump initiative.
---
QUESTION: How many stations are currently selling E15?
---
We have about 1,400 retail sites currently selling E15. Through agreements and commitments through Prime the Pump, that growth is expected to reach at least 2,800 sites over the next couple of years. We'll probably pick up some organic growth as well.
---
Q: How do you attract retailers not yet selling E15? What's been a successful strategy?
---
We want to get into retailers who have known names and who can move the market. We have about a dozen of them signed on so far and about eight that aren't quite there yet. We meet face to face with them. We make sure they know who is already selling E15 – that carries a lot of weight. The sales data our retailers share with us is also a great tool. It helps demonstrate a competitive advantage for those we're trying to target.
---
Q: Several retailers have started using the name "Unleaded 88" at the pump instead of the trade name E15. Could you talk more about why retailers are using this name instead of E15?
---
The consumer has no idea what that [E15] really is. That's because when it comes to fuel, consumers don't want to be educated — they just want to get in their car and go. So when you put a new product in front of them, the challenge is to make it quick and easy for the consumer to understand. So we started testing a variety of names with consumers. That's where the name Unleaded 88 — or Regular 88, as it's known in some parts of the country — comes in. Retailers call their regular fuel unleaded and E15 Unleaded 88.
---
The retailers who have told us they are using or will be using the Unleaded 88 name include Kwik Trip, Sheetz, Minnoco, Protec, Family Express, Holiday and RaceTrac. Some of the retailers started using the Unleaded 88 name in October 2017. Keep in mind, not all are using Unleaded 88 yet. There will be more of them using the name this fall.
---
Q: Will Reid Vapor Pressure, or RVP, continue to be a challenge for the biofuels industry?
---
(Editor's note: RVP is a measure of how quickly fuel evaporates. In 1990, Congress provided a one-pound RVP volatility waiver to 10 percent ethanol blends because ethanol fuels reduce tailpipe emissions. While the EPA has extended this waiver to blends below 10 percent, the agency has yet to provide RVP relief for E15.)
---
While President Trump has signaled his support of yearround E15, it's still an issue right now. Retailers can't sell E15 from June to September each year unless it's flex fuel. Add in all the work a retailer has to do to change out pumps and signage, and you're really looking at losing out on all the sales of E15 starting in May and continuing to October. Summertime is when we see our biggest volumes of the year and we're missing it right now. With the current sites we have, I'd conservatively say that E15 sales would increase by at least 30 percent if RVP was lifted.
---
Q: What other challenges are you seeing in the biofuels industry?
---
Everybody wants to see a fast and quick growth of E15. But the supply system comes through branded oil and terminals that aren't really wanting to supply E15. If we can find a supply of E15 and make it readily available, we'll see the explosive growth everyone is looking for.
---
Q: What's ahead for the Prime the Pump initiative?
---
The intent of Prime the Pump is to create marketplace competition that drives higher blends, especially E15, into the retail market. Prime the Pump is going to serve the need in the marketplace and then let demand drive progress.
What is Unleaded 88?

"The consumer has no idea what that [E15] really is. That's because when it comes to fuel, consumers don't want to be educated — they just want to get in their car and go. So when you put a new product in front of them, the challenge is to make it quick and easy for the consumer to understand. So we started testing a variety of names with consumers. That's where the name Unleaded 88 — or Regular 88, as it's known in some part of the country — comes in. Retailers call their regular fuel unleaded and E15 Unleaded 88."

Mike O'Brien, VP of Market Development, Growth Energy
---