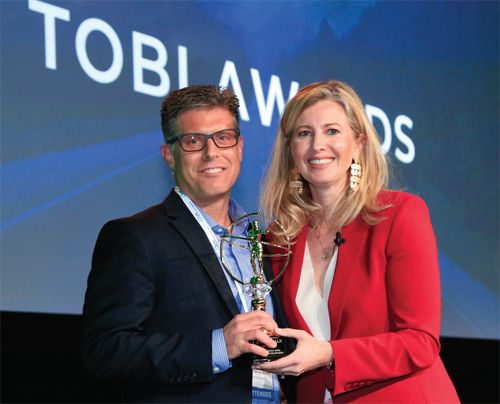 ---
In business, how can you be sure you have a good product?
---
When you can convince your competitor to buy it.
---
In Florida, biofuel distributor Protec Fuel has not only reveled in their opportunity to participate in Prime the Pump but also chosen to target oil-branded retailers for biofuel distribution, and they are still successful.
---
Prime the Pump targets high-volume, high-profile retailers to provide E15 access and assists early retail adopters of higher-level biofuel blends by awarding grants to help with their initial investments in infrastructure.
---
Protec's chief operating officer, Steve Walk, is enthusiastically spreading the message of the E15 advantage.
---
"At Protec, our mission is simply to help stations and retailers become more successful," Walk says. "Yes, we fought through that major oil-branded spectrum, but it's because we knew E15 would give retailers a great, unique competitive advantage, and having that variety of offerings would make their station that much more successful."
---
Protec's diverse customer base gives them an advantage as well. Their solid relationships with both mega chains and single store mom-and-pops alike help them improve the way they market and sell E15.
---
"Our wide variety of customers have given us amazing intelligence," says David Kaiyalethe, marketing manager at Protec. "As a distributor, we are able to take that feedback and provide our retailers with strategy, education, marketing support and customer insight that is going to make their particular location successful.
---
"Put simply, we know what will work in any conceivable location," he says.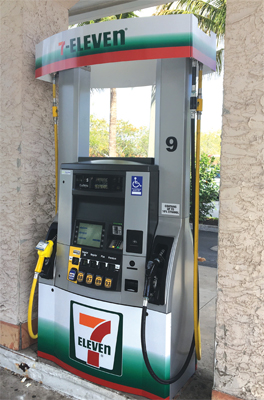 ---
Mike O'Brien at Growth Energy has noticed Protec's hustle, and he appreciates Walk's enthusiasm.
---
"When E15 came along, Steve was one of the first retailminded people to really jump on board," O'Brien says. "Protec has a long history of supporting higher blends of ethanol, and Steve has done a tremendous amount of work in the south."
---
O'Brien says that Protec was one of the first companies to apply for a Prime the Pump grant. They launched with 16 stations in Georgia, five in Florida and three in Texas.
---
"But the fact that those locations were primarily oilbranded was so unique to us," O'Brien says. "And quite frankly, our ability to penetrate that market has been almost zero because branded oil is so opposed to E15 getting ahead in the market, but Steve's drive will really pay off in terms of how we penetrate branded oil sites in the future."
---
Today, Protec distributes E85 to over 400 stations — over 200 of those also offer E15 — across the south, southeast and mid- Atlantic areas. Walk says their goal for 2018 is to add at least 200 more stations on top of what they've already done.
---
"We will continue to look for likeminded retailers who are equally as passionate as we are about providing a great product to the general public," Walk says. "Once every generation something unique comes across the fuel industry that really is a game changer, and E15 is that fuel. We are ecstatic about E15."
---
Growth Energy recently celebrated Walk's enthusiasm by honoring him with the 2017 TOBI award for market development, an annual recognition for those who show extraordinary leadership in growing the biofuels industry.
---
"Really, we are honoring an accumulation of all the work Steve has done over the years," O'Brien says. "He flies under the radar and hasn't gotten the recognition he deserves for growing his business and helping all the retailers he has."
---
"Steve has been lockstepped the entire time," O'B rien says, "and he isour unsung hero."
---
ABOUT PROTEC FUEL
---
Protec was founded in 1999 in Boca Raton, Fla., and is one of the largest distributors of biofuels to both independent retailers and government fleets in the United States.
---
Protec distributes E85 to over 400 stations, of which over 200 of those also offer E15. Their current geography focus includes Maryland, Virginia, Florida, Texas, Georgia and Ohio.
---
In the middle of their Prime the Pump initiative, Protec received grant funding through United States Department of Agriculture's Biofuels Infrastructure Partnership (BIP), a state-led effort investing $210 million to evaluate innovative approaches to marketing E15 and E85 while supporting farmers and domestic jobs and reducing the demand for foreign oil. BIP will conclude at the end of 2018, and Protec will resume their Prime the Pump initiative.
---