---
The excitement at POET-DSM Advanced Biofuels continues to grow as construction brings the dream of Project LIBERTY even closer to becoming reality. The joint venture's first commercial cellulosic bio-ethanol plant is quickly coming together in Emmetsburg, Iowa, despite a few challenges along the way.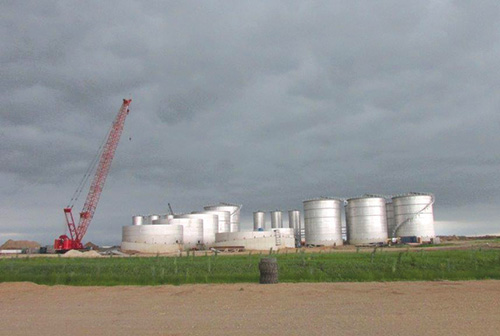 ---
The most recent of those challenges was an unexpectedly wet spring. The average annual rainfall of Emmetsburg, normally about 11.5 inches, has already more than doubled in the last three months to well over 20 inches. However, construction has remained on schedule despite the lack of cooperation on nature's end.
---
"The construction force has worked through very wet weather this spring," said Jason Martin, POET's Senior Project Manager. "However, we know the rain is positive for agriculture as we climb out of drought conditions."
---
A few major projects are currently underway. The biomass receiving and grinding building is constructed and the biomass handing equipment will be installed this summer. This equipment will process an average of 770 tons of biomass per day. In addition, concrete is being poured to support the pre-treatment system, while its steel and equipment will be installed within the next eight months. Construction of the biomass bunker is nearing completion. Shredded biomass will be stored in the biomass bunker. The project will be complete and operations will begin in early 2014. Some completed work to date includes the warehouse building, scale, 22-acre biomass stackyard, biomass buildings, large tanks, and concrete foundations.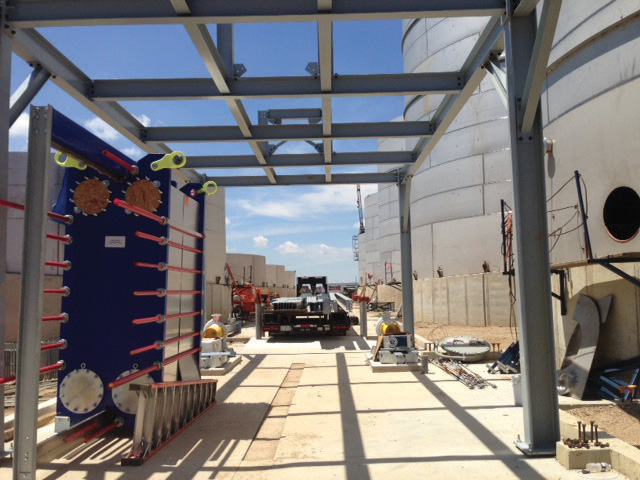 ---
As the summer progresses, the facility will continue to take deliveries of processing equipment and building materials. The next steps include the continued erection of tanks, concrete, plumbing, and underground electrical as well as installation of equipment; structural steel, pipe, and other equipment have been laid out across approximately ten acres of the property and will soon be installed.
---
"Effort and activity are accelerating this summer, and peak manpower will be in Q3 and Q4 of 2013," said Martin.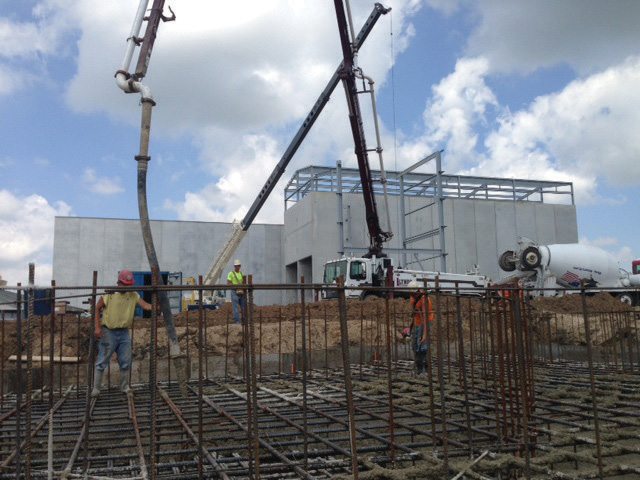 ---
When it is complete, Project LIBERTY will use bales of corn cobs, leaves, husks, and some stalk to produce 20 million gallons of cellulosic bio-ethanol annually, eventually increasing to 25 million gallons. Farmers in Emmetsburg and surrounding areas are still signing up to deliver an expected 120,000 tons of biomass bales to the stackyard this fall.
---
"Project LIBERTY will actualize the reality of commercial volumes of cellulosic ethanol," said James Moe, Chairman of the POET-DSM board.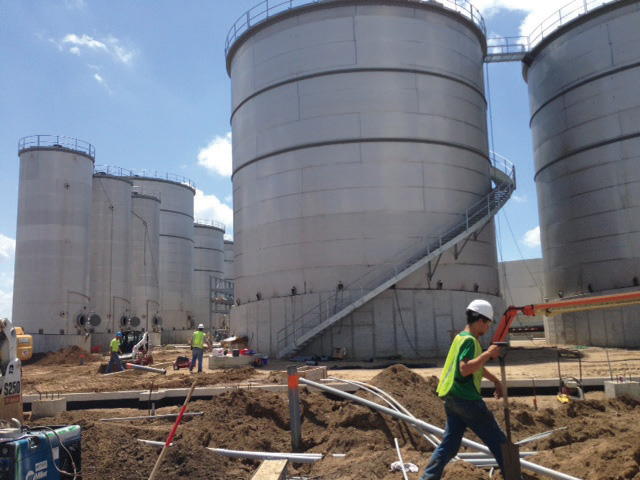 ---
Project LIBERTY is an enormous step, not only for the joint venture, or even the ethanol industry, but for the United States and the entire world. When construction is finished, the plant will begin its journey toward changing the world, one gallon at a time.
---
"Building Project LIBERTY is a great achievement for the ethanol industry," said Martin, "and will be a cornerstone of a new era of energy security for our nation."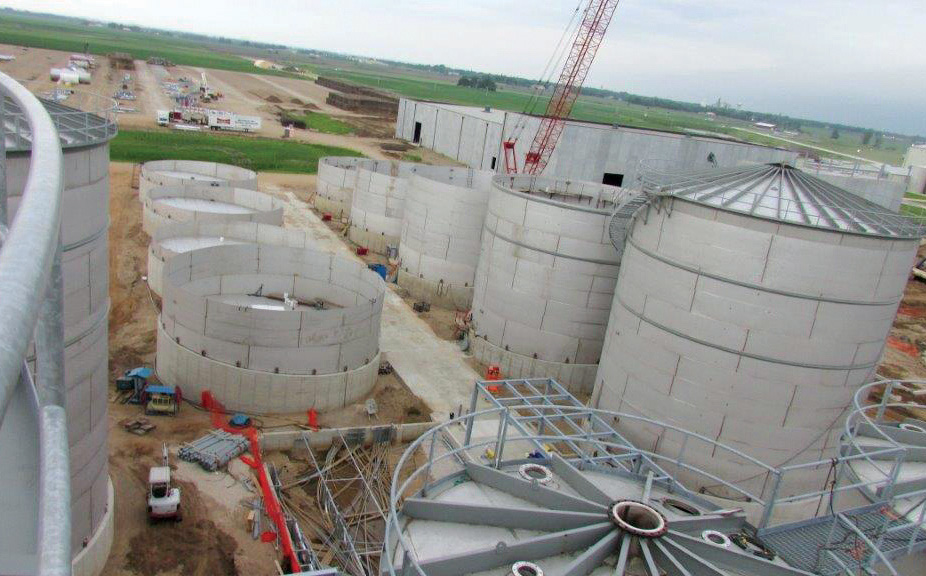 ---