---
Benefit at POET Research Center for Mission Greenhouse
---
POET Research Center raised funds to support the trip cost for POET team member Deb Roth, Plant Manager, and her daughters to go on the Mission Greenhouse trip. POET team member Joey Paji, who went on a previous Mission Greenhouse Trip, volunteered to have his hair cut to support raising funds. The eccentric hair cut raised $1,145 for Mission Greenhouse!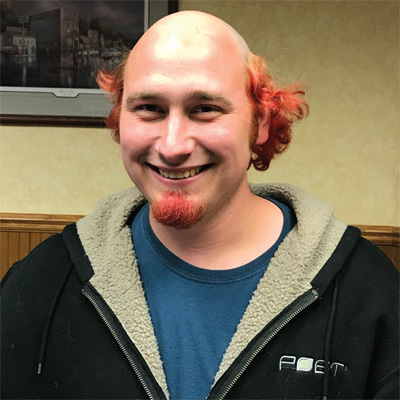 ---
"Watch Me Grow" at Corning
---
Students participate in Watch Me Grow at POET Biorefining – Corning. The Watch Me Grow program was developed by Greg Olsen, General Manger at POET Biorefining – Corning, and his team as a community outreach initiative. Watch Me Grow is an educational program for elementary students. The program kicked off in May 2016. Through hands-on learning, students learn about the entire agricultural process and the biofuels industry.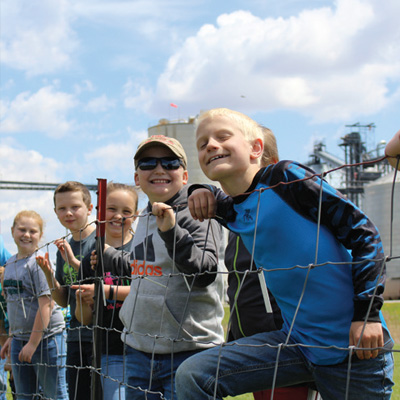 ---
Making Our World A Cleaner Place
---
A group of team members from POET Biorefining – Mitchell picked up garbage along a four-mile stretch of Highway 37. They picked up a total of 180 pounds of garbage! Team members included Rick Mueller, Marcia Eidahl, Todd Freudenthal, Joseph Brandt and Sara Schoenfelder (not pictured).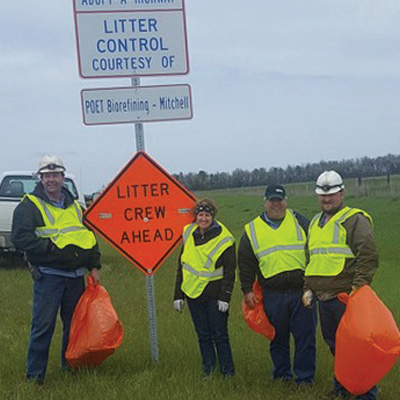 ---
Student Tour at Leipsic
---
POET Biorefining – Leipsic held a tour for more than 75 fifth and sixth graders from Grove Hill Elementary. They toured the property, developed an understanding of why ethanol is an environmentally superior fuel, and learned fundamental science principles used by the facility.
---
Corning Celebrates 10th Anniversary
---
In honor of POET Biorefining – Corning's 10th anniversary, the team held a flag ceremony that incorporated a commemorative flag given by U.S. Rep. David Young. The flag was raised, allowed to fly for 10 minutes, and then lowered and placed in a commemorative display case.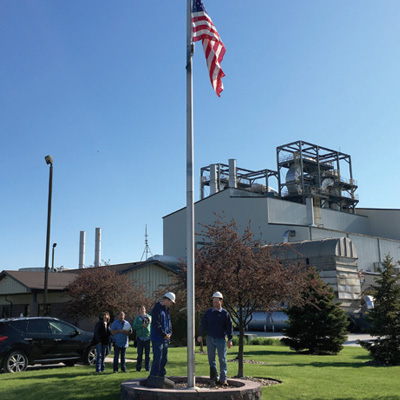 ---