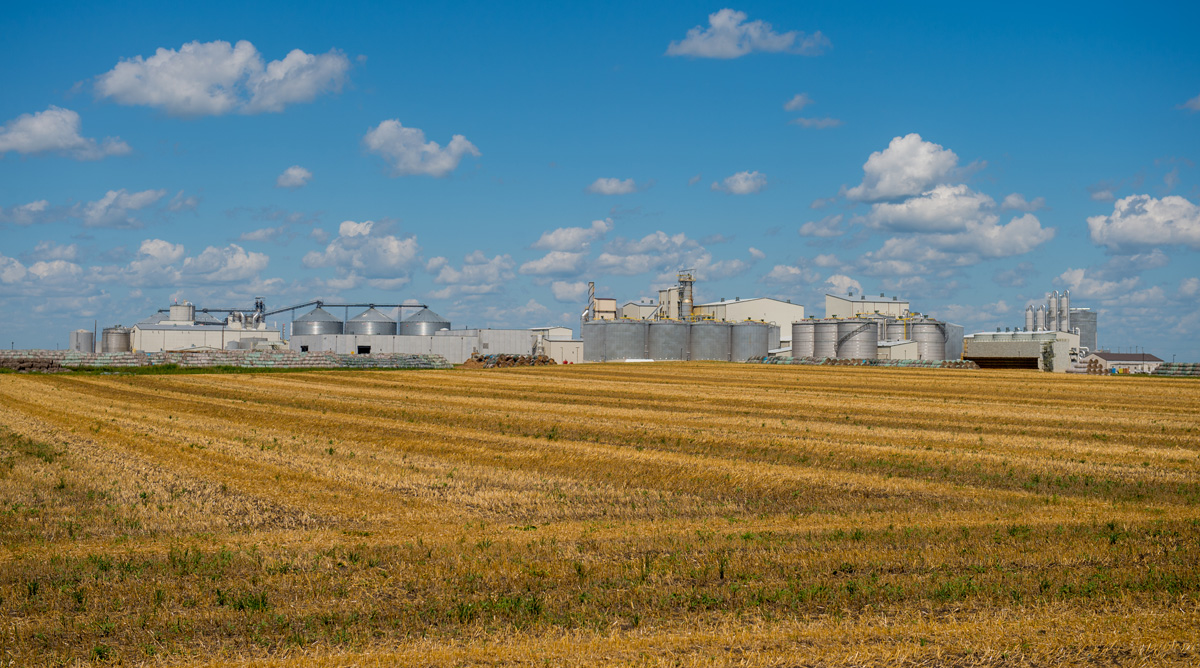 ---
It's the height of summer driving season, when many consumers are paying close attention to fuel prices to save money on road trips and vacations. But because of an antiquated rule, consumers are left without a cleaner, less expensive fuel choice: E15, a biofuel that contains 15 percent ethanol and is typically 5 to 10 cents less per gallon.
---
The bipartisan Consumer and Fuel Retailer Choice Act (S. 517) would eliminate this antiquated rule. The act fixes a restriction on Reid Vapor Pressure (RVP) that currently limits sales of E15 during the summer months. The Consumer and Fuel Retailer Choice Act, or RVP fix, would allow retailers to offer more biofuel choices to customers year-round.
---
Passing the RVP fix would also bring with it another substantial benefit to the biofuels industry: increased market access and demand for lower-emission biofuels.
---
The expectation is that growing market access of E15 for consumers will be the catalyst for future investments in advanced and cellulose fuels with lower carbon footprints.
---
For foreign investors like Dutch biotechnology and life sciences company DSM, achieving a more certain market through RVP relief would make a difference, noted Hugh Welsh, President and General Counsel of DSM North America. One of DSM's initiatives is Project LIBERTY, POET-DSM's Advanced Biofuels commercial-scale cellulosic ethanol facility in Emmetsburg, Iowa.
---
"A long overdue fix of the RVP will end the confusion created by the current regulation, offer American consumers the fuel choices they deserve year round, improve air quality, improve fuel performance and ease the already difficult burdens faced by U.S. small businesses like local fuel retailers," Welsh said. "A more stable, consistent and certain market for low-carbon fuels will lead companies like DSM to invest in new production technologies and facilities. This investment is critical to help support rural economic development, create jobs that cannot be moved overseas, mitigate climate change, U.S. energy independence and our national security."
---
Further underscoring the importance of driving growth in the industry is the news of the Environmental Protection Agency's (EPA) proposed 2018 Renewable Volume Obligations (RVOs) under the Renewable Fuel Standard (RFS). Industry groups including POET and Growth Energy recently expressed concern about what the RVOs mean for the industry, specifically for cellulosic and advanced biofuels.
---
"We have initial concerns that the overall reduction in biofuels gallons will cool advances in cellulosic ethanol technologies," said Jeff Broin, POET CEO and Growth Energy Chairman. "For the biofuels industry to grow, we need to see robust cellulosic ethanol production using multiple feedstocks from across the country, and the annual EPA volumes must keep our industry on that path. The final targets must provide the proper incentives to spur additional growth in production, innovation and the necessary fuel infrastructure. We are reviewing the proposal and will provide any recommendations in our comments to EPA."
---
The proposed 2018 RVOs would drop the target for cellulosic biofuels to 238 million gallons — a decrease of 73 million gallons from this year's requirements. The proposed targets for advanced biofuels also drop, going from 4.28 to 4.24 billion gallons.
---
Policy experts in the industry say that an RVP fix may help to spur investor confidence in the cellulosic and advanced biofuels sector. "An increase in demand [for E15] would hopefully show the need for a more robust supply chain. Policy support can be helpful to bolster confidence in that market," said Amy Davis, Head of Government Affairs for Novozymes North America. "Retailers who are currently offering E15 or would like to say that a drop in sales and the confusion it causes customers really inhibits investing in higher blend infrastructure."
---
"We're hoping that if we can overcome this regulatory impediment it will help [those in the advanced biofuels sector] to show their investors that there will be a growing market access for their product, and hopefully that will help unlock their investments," said Erick Lutt, Director for Policy for the Biotechnology Innovation Organization's (BIO) Industrial and Environmental Section (IES).
---
The need to expand the biofuels market to free up investments was also a common theme during the recent hearing for S. 517 before the Senate Committee on Environment and Public Works Committee. In his testimony, Brooke Coleman, Executive Director of the Advanced Biofuels Business Council, said that new markets for homegrown fuels are vital to attracting investment dollars and that a "swift passage of S. 517 is critical to first movers in commercial cellulosic production."
---
It's not just cellulosic facilities that depend on showing investors growing market demand. Policy and regulatory uncertainty has an effect throughout the biofuels production chain, from commercial scale cellulosic facilities down to the agricultural producer level, Lutt noted.
---
For example, a farmer who wants to get an equipment loan to grow feedstocks for cellulosic biofuels needs to be able to show there will be market demand for the biomass. "It impacts everyone. If they can't show a market, they will have a tough time showing the importance of investment for that product," he said.
---
Lutt referenced data in a BIO study showing that investors reacted negatively to the EPA's delays and changes in methodology since 2013. BIO estimates that the rulemaking delays and methodology for setting RVOs has created a $22.4 billion deficit in advanced biofuels investments.
---
"Whenever there is policy uncertainty or impediments, it tends to impact all biofuels producers to get investments," Lutt said.
---
Concern that Research Efforts May Stall
---
Some in the industry are concerned that research efforts may stall without market security for advanced and cellulosic biofuels.
---
Bryan Tracy, PhD, CEO of Delaware-based biotechnology company White Dog Labs, stressed the importance of growing the market for research efforts to continue.
---
"Without a clear picture to secure markets, I don't see capital investment occurring. So much of this already well-developed research will stall out."
---
The expansion of the biofuels market also brings benefits to other global industries, Tracy noted.
---
"Investments into the biofuels industry don't only bring an advantage for fuels. It also stimulates investments into coproducts — proteins, animal feeds, nutrition products — that otherwise wouldn't see those investments."
---
Overall, the Consumer and Fuel Retailer Choice Act will open the door for advancements in the industry, Coleman reiterated during his testimony.
---
"Ongoing biofuel industry growth — particularly in advanced biofuels — will depend on increased synchronization between the broader policy goal of increased biofuel use and the gasoline/motor fuel regulations that restrict or facilitate those outcomes. S. 517 targets and fixes a critical regulatory glitch that is constraining growth and innovation in the ethanol industry."
---