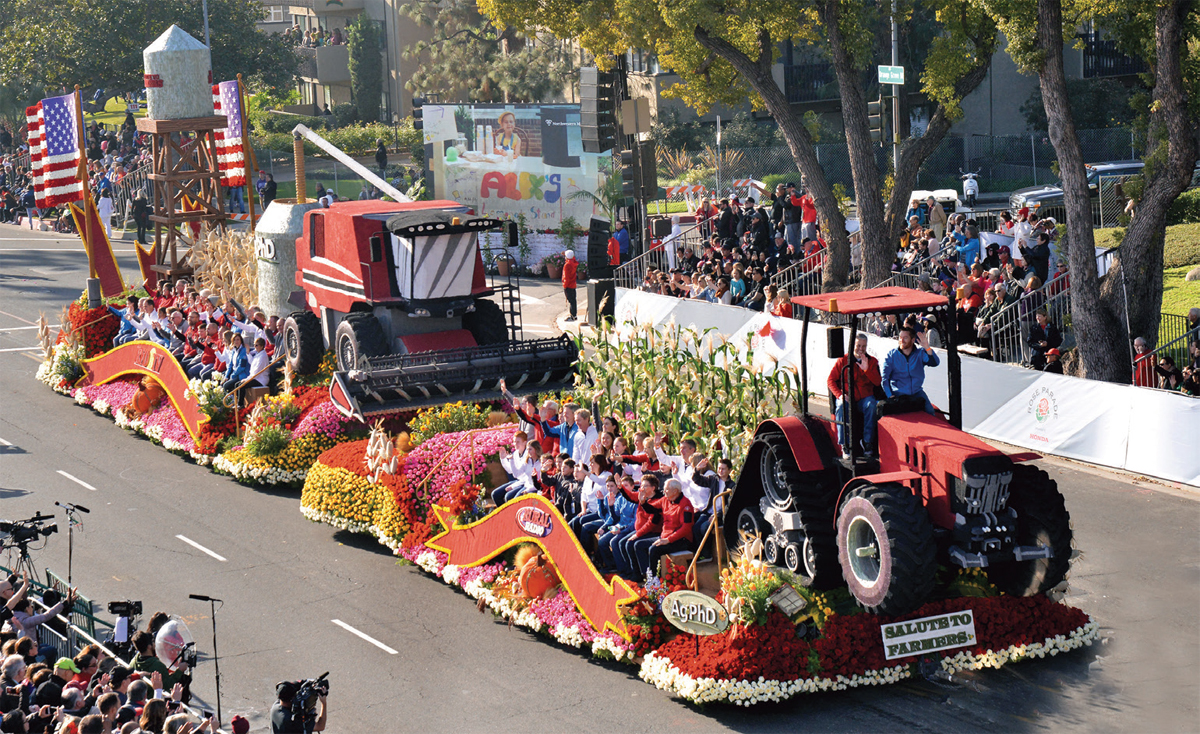 ---
When someone says the word agriculture, what do you think about? Unfortunately, many Americans today will say, GMOs, pesticides and food safety. While these things may play a role in agriculture, that's not what I think about — and it's certainly not the first thought we want anyone to have. The most important thing in agriculture is the people. We are fortunate in our industry to have great, hard-working people who want nothing more than to produce the best food possible for our growing world.
---
If you watched the Tournament of Roses Parade on New Year's Day, hopefully you saw the Ag PhD Salute to Farmers float. The float set a record with 102 riders. Floats aren't typically allowed to have more than a few people on board, but I wanted our float to have 102 because that's the No. 1 thing I wanted viewers and attendees to notice.
---
Approximately 50 million people watch the Rose Parade, and there are just shy of 1 million in attendance along the 5.5-mile parade route. While we wanted those viewers to see replicas of the modern equipment we use on the typical Midwestern farm, including a combine and tractor, the first thing we wanted everyone to notice was all the people on the float. Our 102 riders were family farmers from across the United States. What agriculture is really all about is families feeding families in our country and around the world.
---
We also set another record: There were seeds from all 50 states covering the Salute to Farmers float. We asked Ag PhD viewers and listeners from across the U.S. to send in their seeds for the decoration. Many also sent stories like this one: "We would like this seed to be part of your Rose Parade float, because it was part of Granddad's last corn crop."
---
If you ever get the chance to go to the Rose Parade, make sure you go out at least two to three days early to see some of the float decorating. Every float must be covered 100 percent in plant material. The Salute to Farmers float was the second longest in the 2018 parade at 110 feet. It was 18-feet wide and 30-feet high at the peak. Imagine decorating that one seed, one flower and one leaf at a time! While the frame for every parade float is built over weeks or months during the year, all the decoration is essentially last minute.
---
It is an amazing process, and one that happens in just five days leading up to the parade. Thousands of flowers are individually set in water vials and placed on each float one by one. Thousands of volunteers work in shifts almost non-stop. Then, most floats are driven approximately 15 miles from where they are built in Azusa, Calif., to the parade route in Pasadena on New Year's Eve. This drive requires a large, police motorcycle escort, and six to nine hours to complete for each float. Did I mention the float drivers are underneath the float with limited visibility in cramped quarters?
---
The Tournament of Roses Parade was an incredible experience for us, and hopefully it helped spread the great message about what farmers do. In the United States, we have the safest, cheapest, healthiest and most abundant food supply in the world. That's why we encourage all Americans to say, "Thank you, farmers!"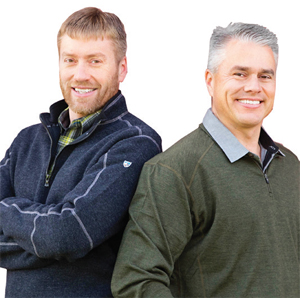 ---