---
POET's nonprofit organization, Seeds of Change, focuses on bringing quality education, reliable food supply and healthier environments to people around the world through its three missions: Hope, Grow and Breathe. Mission Grow specifically provides practical, efficient farming techniques that allow local Kenyans to significantly improve their quality of life. The project area is in Eastern Kenya, and over the last five years it has impacted half a million people! Learn about how James Mbithi and Josephine Mbinya have seen dramatic changes in their villages thanks to donations that have come through Mission Grow.
---
AFRICAN PULTRY VACCINATION CHANGES FARMER'S LIFE
---
James Mbithi lives in the village of Ukia in Kenya. With resources provided by the support of Mission Grow, his life has changed dramatically over the past two years. In fall 2015, James had only five chickens. After a visit from a Village Based Advisor, one of the local counterparts on the ground, he was educated on the importance of vaccinating his birds against Newcastle disease. These vaccinations are an extremely cheap and effective way to prevent early poultry deaths. James began vaccinating all of his chickens regularly and was able to increase his flock to 180 birds in a little over a year.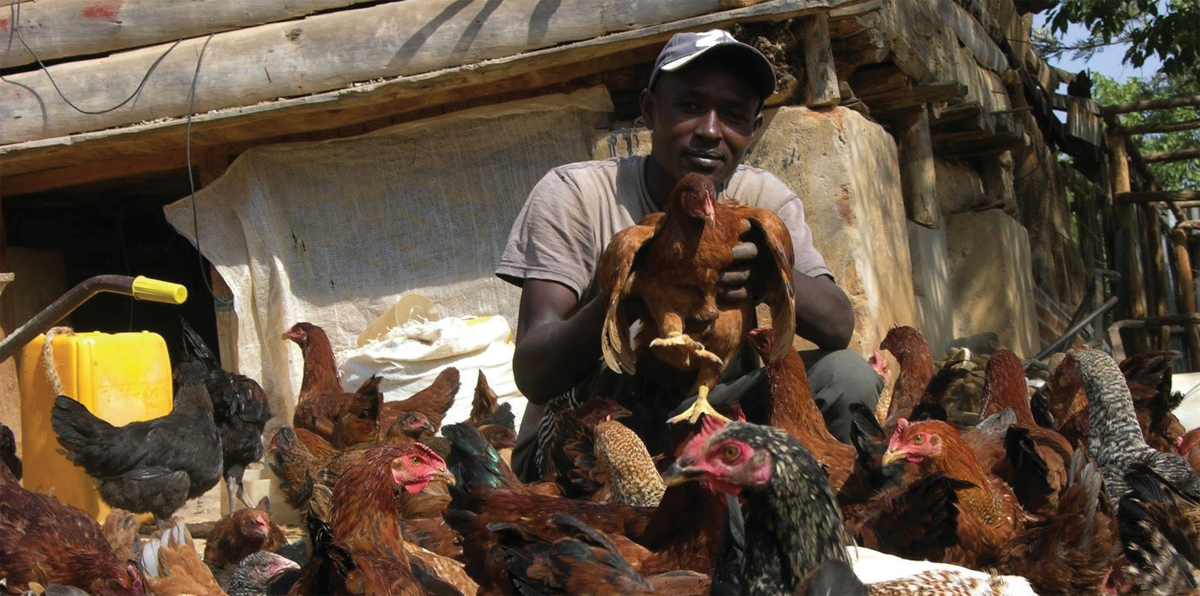 ---
In spring 2017, James had a local buyer request 100 of his chickens for an event. With the $800 that James made off the sale, he was able to build a new chicken structure capable of holding 2,000 chickens, as well as a new breed of chickens called Rainbow Roosters. This improved breed is hardy and matures in half the time of indigenous chickens. James now has more than 1,000 chickens and plans to sell half of them in order to build a house for his growing family.
---
The benefits of a simple chicken vaccination that costs less than $.05 are rippling out to touch more than James and his family. It reaches the community by providing a nutrient dense food at a reasonable cost, educates other farmers on the benefits of vaccinating poultry and increases their income, creates a demand for building supplies and laborers, and allows James to send his children to school and gain an education to continue building on the foundation their father has started.
---
"Through this venture, I want to establish a 'kuku' (chicken) empire that will give me returns," James said. "I can now plan for another child and his/her future will be secure. With my chicken business, I am sure I will be able to give the child the best that life has to offer."
---
CHINESE CABBAGE HELPS FARMER PROVIDE ADDITIONAL PRODUCE, EARN EXTRA INCOME FOR HER FAMILY
---
Water for irrigation is a constant challenge for many Kenyans, who largely depend on seasonal rains to establish and grow their crops. Some farmers in the regions supported by Mission Grow have begun using Micro-Irrigated Vegetable Gardens (MI-VEG) in order to grow a variety of vegetables without utilizing a large volume of water.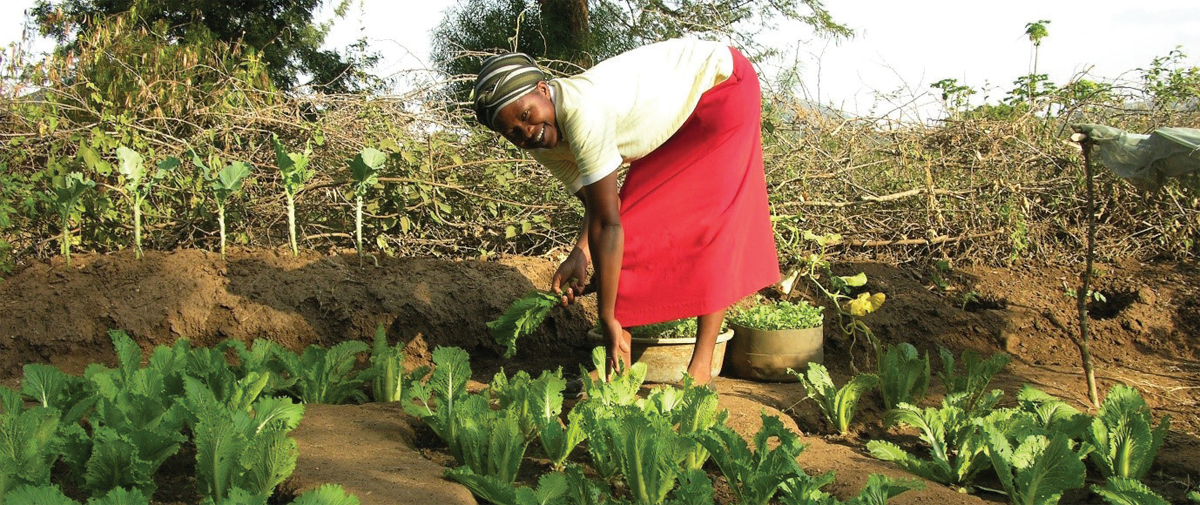 ---
Josephine Mbinya is one of these farmers and started experimenting with Chinese cabbage to provide some additional produce for her family. She had attended a local training, and the MI-VEG caught her attention because they required so few inputs: a bit of labor to dig a small pit, a plastic sheet to line the bottom, some manure and soil, and thorny branches to protect the plants from chickens. Only a small amount of water twice a week was necessary to establish and maintain plant growth.
---
Josephine discovered that the cabbage grew so well she soon had excess. She is now able to harvest three times a week and makes $14 each week at the open air market near her home. This is a substantial increase to her income. It has allowed her to supplement her family's diet with healthy produce and given her the ability to provide adequate clothing for her children. Her next upgrade will be to improve her kitchen and buy all new utensils.
---
"Sixty farmers have taken up the MI-VEG technique in my village, and they have beautiful pits bursting with greens," Josephine says. "They now call me 'mama mboga safi' (mother of clean vegetables)."
---