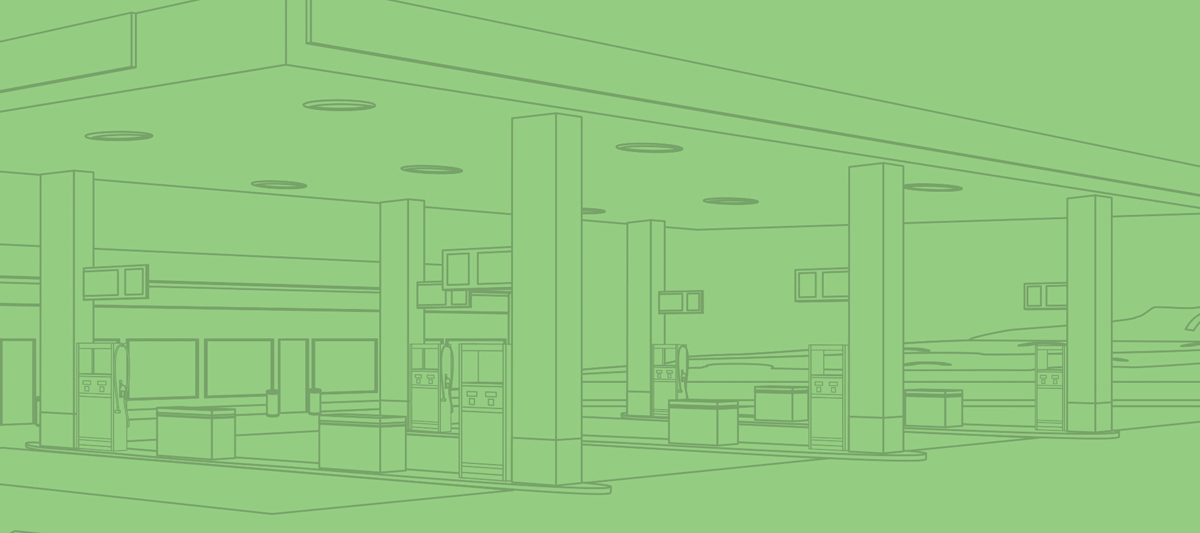 ---
Everything changed. But nothing changed.
---
A decade after renewable fuels benefited from a federal policy that unleashed the industry to expand to more than 19 billion gallons and create nearly 400,000 jobs, according to the National Corn Growers Association (NCGA), the fundamental situation that led to the policy being adopted remains in place. The partnership between oil refiners and the renewable fuels industry continues to be held together by the Renewable Fuels Standard, or RFS.
---
Congress established the RFS in 2005 and expanded it two years later to achieve a reduction in greenhouse gases from the use of cleaner-burning biofuels as a component of motor fuel and to lessen reliance on imported oil by increasing the supply of domestic renewable fuels.
---
At the time it was created, the RFS was considered necessary to break up the long-held monopoly at the pump. The plan was to force reluctant partners — oil refiners who saw every gallon of biofuel as reducing the market for a gallon of gasoline — to join with the biofuels industry and hit targets for expanding the use of renewable fuels and to spur the development of biofuel produced from cellulose-based feed stocks. Today, the results of the policy are widespread and include movement toward energy independence and prosperity for rural America.
---
Ten years on, the RFS is attacked as being well intentioned but based on faulty fuel demand projections. Critics say its goals of a cleaner environment have been accomplished through other means, specifically a new reliance on an abundant supply of natural gas made possible by the development of hydraulic fracturing and horizontal drilling, and that the goal of energy independence has come close to being realized with an increase in domestic oil production, rather than a greater use of renewable fuels.
---
RFS opponents also claim the architecture of the RFS that requires refiners to blend biofuel with gasoline and demonstrate compliance with Renewable Identification Numbers (RINs) is an economic hardship on refiners that also brought into being a new commodity market in RINs, a market that is subject to manipulation.
---
Almost all gasoline now contains 10 percent biofuels, E10. But for the use of renewable fuels to continue to expand and reach RFS goals, renewable fuels producers need higher percentages of E15 and more to counter sluggish growth in the overall demand for gasoline that one oil producer, Shell, and finance giant Goldman Sachs expect to peak within the next decade.
---
But uncooperative Big Oil is dragging its heels again. It is throwing up roadblocks to the growth of higher biofuel blends. The goal, it seems, is to freeze the biofuels industry like a bee in amber at E10. As it seeks to limit the expansion of renewable fuels, the structural advantages built over more than a century that give the petroleum industry a virtual monopoly as the primary purveyor of fuel will never be overcome without continued adherence to the RFS.
---
"In an open, normal market, biofuels would power every vehicle we have," says Bob Casper, President of POET Ethanol Products.
---
It is cleaner burning; the supply is reliable; and it offers consumers the lowest cost octane on the market. It allows fuel to be sold at three cents to 10 cents less per gallon, according to Chris Bliley, Vice President for Regulatory Affairs for Growth Energy.
---
However, the RFS is still needed to offset petroleum's edge.
---
"If there wasn't an RFS, the market would be controlled by oil companies," Casper says.
---
The Environmental Protection Agency (EPA) in 2012 approved E15 for use in vehicles built in 2001 and after, following years of testing. Growth Energy's Bliley says E15 is sold in 1,200 locations in 29 states. "Now we are starting to see the takeoff of E15."
---
But for the momentum to continue, the EPA needs to strike provisions that limit the sale of E15 by retail gas stations year round. E15 is banned from sale in as many as two-thirds of markets during summer months when ozone peaks. Reid Vapor Pressure (RVP) measures the rate at which emissions from evaporated gasoline add to ground-level ozone. The EPA created a waiver for E10 fuel because its cleaner tailpipe emissions offset any higher evaporation rate. But it has not yet extended the waiver to E15. A bill that would have rescinded the regulation prohibiting E15 sales in summer failed to get out of the Senate Environment and Public Works committee in 2017.
---
The continuing need to reach RFS targets, however, may prompt Congress to act on the measure.
---
"We need to actively educate policy makers on the benefits realized by consumers and rural America by upholding the RFS. A lowercarbon future creates a sustainable environmental and economic future for our country. Starch and cellulosic fuels will be major contributors to our lower-carbon future," says Kyle Gilley, Senior Vice President of External Affairs & Communications, POET.
---
Even without the seasonal restrictions, E15 has faced headwinds. Casper cites the example of Dallas, Texas. The market already uses reformulated gasoline so it has no issues with RVP emissions. E15 was expected to flourish. "Everybody thought that until they didn't," says Casper. Retailers were slow to invest in the infrastructure to sell E15. "They want to put it off until the last possible moment."
---
The RFS is also necessary to give biofuel companies and fuel retailers assurance there will be a market for cellulosic and advanced biofuels if they make the major investment to produce them and sell them, according to Casper. "Nobody would take that on without the RFS."
---
The RFS, though, is currently caught in an unfavorable cycle where the factors slowing the rate of renewable fuels' growth are an incentive to the EPA to roll back the RFS annual targets.
What is the RFS?
The Renewable Fuel Standard (RFS) is America's most successful domestic energy policy that is working to lower our dependence on foreign oil, keep our air clean and provide consumers with more affordable fuel options that are also good for engine performance.

Since its authorization under the Energy Policy Act of 2005 and expansion under the Energy Independence and Security Act of 2007, the RFS has given homegrown biofuels a chance to compete at the pump, allowing consumers to select from a range of options at the gas station, including blends containing clean, homegrown biofuels. Any effort to repeal, change or modify the administration of the RFS would hinder progress already made and slow future growth.
Benefits of the RFS?
1. Create jobs and grow the U.S. economy

2. Protect the environment and our air

3. Increase America's energy security

4. Expand fuel options for U.S. drivers

5. Drive investment in research and development in starch and cellulosic biofuels
---
While "in the past year and this year we are seeing record consumption of gasoline," according to Bliley, the EPA 2018 targets for the use of biofuels are virtually flat. The EPA set the 2018 goal for all renewable fuels at 19.29 billion gallons, a barely detectable increase from the 19.28 BG level in 2017. Advanced biofuel saw a similar incremental bump, to 4.29 BG from 4.24. The target for cellulosic biofuel was actually reduced, from 311 million gallons in 2017 to 288 MG in 2018, reflecting the slow development of commercial production of cellulosic biofuel.
---
But the RFS enjoyed a big win when Congress denied a refiner's request to have the Renewable Volume Obligation (RVO) lifted from them and instead imposed on retailers. "The EPA came in and said that's not happening. There was absolutely a backlash from retailers," according to Mike O'Brien, Vice President of Market Development for Growth Energy.
---
To show progress toward compliance with EPA targets for using renewable fuels, a RIN is attached to every gallon of biofuel. RINs can be carried over for a year but are eventually retired when the biofuel is used. Retailers, not bound by the RVO, can separate RINs from the biofuel they purchase to sell to consumers and enjoy a windfall profit by selling those RINs to refiners that have not met their RVO.
---
O'Brien explains how it works. "The RIN is discounted from the E85 price. The retailer has a price advantage and an opportunity to tuck that margin in his pocket. A lot of E85 gets blended as E15."
---
Refiners say they have to pass through to consumers the cost of purchasing RINs, a cost estimated at $750 million. They also worry speculators can corner the RINs market and drive up the price.
---
There is a way to counter this, however. If refiners would blend more E15 they would have sufficient RINs to meet their EPA goals without having to purchase any, according to Casper. "For $750 million you couldn't put more fuel in the system to solve that?" he asks.
---
The RFS remains a sound way to achieve the policy goals of a cleaner environment and energy security that Congress sought when it established the RFS, and the RFS continues to be essential to allow renewable fuels to combat petroleum's monopoly. It supports the continued development of advanced and cellulosic fuels and the growth of renewable fuels generally.
---
"Just look at the extensive benefits of the RFS today, from saving consumers money to driving rural growth and protecting the environment, and it's clear that this is a successful energy policy. In order to ensure these benefits continue, we need to maintain the RFS with the goal of continuing to stimulate growth in cellulosic and advanced biofuels," Gilley says.
---
The RFS, says O'Brien, "is absolutely necessary. It is our route to the market through our competition. … Every step of the way they fight us.
---
"Five or six years from now, there might be a different fuel, E25 or E30. Starting at E15 today lays the groundwork to pull the trigger when E30 comes into the marketplace."
---