---
The best way to stay safe around a grain bin is to never go inside it.
---
That's the prevailing advice when it comes to farm safety, and it's not something to be taken lightly. Working in or around a grain bin exposes people to hazards. But never entering a grain bin isn't always feasible — particularly when it needs to be cleaned.
---
While bin cleaning is an essential task at POET's 33 bioprocessing facilities, it can also be very dangerous. But thanks to innovative new technology derived from POET's commitment to safety, that's changing. POET is currently in the process of upgrading its bin sweep technology to be more efficient while reducing downtime, maximizing productivity, and — most importantly — increasing safety across the board.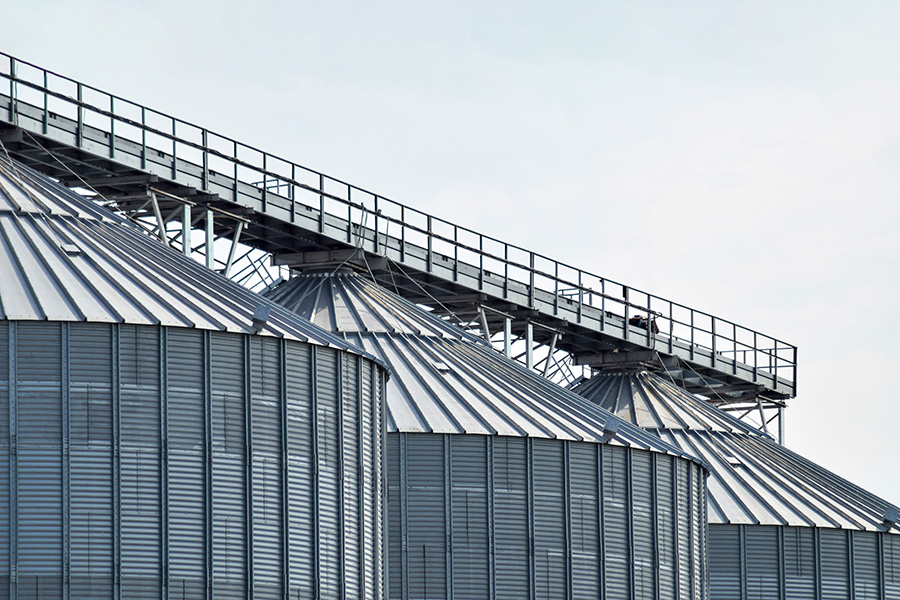 ---
A bin sweep does exactly what it sounds like. It sweeps the bottom of a grain bin when it's mostly emptied out to remove the last of the corn. But it's not as simple as using a broom to sweep the kitchen floor.
---
"We're talking about several feet of corn here — not just a few kernels," said Michael Carpenter, Project Engineer on the POET Design & Construction team that's coordinating the bin sweep upgrade project.
---
The goal is to sweep the bins out with some regularity — at least once a year. Doing so is about quality control.
---
"Even though corn is storable and has a relatively long shelf life, it does have a shelf life," said Matt Braun, Senior Vice President & General Manager of POET Bioprocessing. "It doesn't stay at its highest quality for long periods of time. It's good to keep that inventory turned. It's good to cycle it through the plant, to keep that inventory fresh, and to fill up the bins with new corn to avoid spoilage, mold, or bugs."
---
But it's not necessarily an easy process.
---
POET's older bin sweeps were pushed around the bin with a big tractor tire. It did the job, but with a lot of effort. Oftentimes, Carpenter said, the tractor tire wouldn't be able to get the traction it needed on the floor of the bin, so teams installed push bars on the sweeps so if something wasn't working correctly, they could go inside the bin to manually push the sweep around.
---
"When possible, you don't want people inside a grain bin," Carpenter said. "But you want to do whatever it takes to get the job done."
---
"We always have safety on the top of our minds. It's absolutely the highest priority for each of our teams."
---
- Matt Braun, Senior Vice President & General Manager of POET Bioprocessing

---
"That's why POET launched our 'Work to Live' initiative in 2016," said Braun. "It's a reminder to each of our team members to make safe choices and to return safely each day to the people we care about. Through 'Work to Live,' we continually educate about safety in the workplace and have significantly reduced lost time accidents."
---
Another way that safety has changed in recent years comes from the U.S. Occupational Safety and Health Administration (OSHA) updating its rules. If a bin sweep is running, there's a zero-entry policy, said Nathan Underwood, Regional Marketing Manager at POET Bioprocessing – Shell Rock (Iowa). Now, if there's a problem, people can only stand in the doorway of the bin with a flashlight, trying to troubleshoot the equipment. "Did that part move? Did it not move? What's wrong with it? It takes a long time when you can't look at it up close while it's running," Underwood said.
---
Troubleshooting equipment that doesn't operate as it should can be frustrating, but the teams at POET's facilities have always gotten the job done. But improving the safety and efficiency of the bin sweeping process was paramount, Carpenter said. "Our plants were operational before, but we saw an opportunity to make our team members even safer. That was the big driving force," he said. "We had to find a way to make this safer, to do it better."
---
Safety comes first, after all. "You see that in everything we do. In all our project meetings, the first thing we bring up is safety," Carpenter said. "Every company wants to make money, but keeping people safe, happy, and healthy is also very important."
---
So, POET made it a priority to invest in and upgrade the bin sweep equipment. The new technology is already operational at 13 facilities. More will be upgraded in 2023 as the four-year project continues. "We can't get them installed fast enough," Braun said.
---
The new bin sweeps incorporate a number of safety features and allow for a zero-entry design, meaning no team members have to enter the bins. The new sweeps also work more efficiently.

---
The big tractor tire is gone, Carpenter said. The new sweeps are basically big spiked cogs lying on their sides. The sweeps grab into holes around a track around the entire circumference of the bin that help move them around. "We don't have to worry about losing traction anymore," Carpenter said.
---
They're also more automated. "With the old sweeps, we used to have to sit and watch them run," said Keegan Lange, POET Milling and Material Handling Engineer. "They were pretty labor intensive for the plants to run. With the new sweeps, we really wanted to make them run themselves. It's a pretty simple system overall. There are not a ton of moving parts."
---
At the plants where the new technology is already in place, the benefits go beyond safety — the bin-sweeping process is also faster. What used to take a week or two can now be done in just a day or two. "That means we can get the vessel back to being filled with corn," Underwood said. "It allows us to turn our space more frequently."
---
And because the bin sweeps are so automated, they almost run themselves. "People used to have to 'babysit' the sweep. Not anymore," Underwood said. "Now they can do other tasks while the sweeps are running."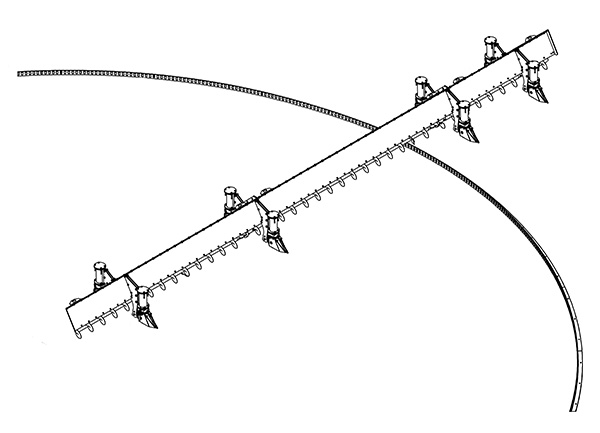 ---
That also means an increased focus on the customers. Plants with limited bin storage, for instance, would have to close while the bins were being swept. That meant sometimes delaying delivery from farmers or pushing contracts out. "It really affected our grain receiving hours," Underwood said. "Customer service is second only to safety, and this project has enabled us to improve on both fronts. It's really a win-win."
---
Upgrading the bin sweep technology is a significant capital improvement project for POET, but the return on investment is priceless. You can't put a price on safety, after all.
---
"We value our people. We want people to go home in the same condition they came to work," Braun said. "We don't value that on a monetary basis. If it's the right thing to do for the organization and for our teams, we do it."
---