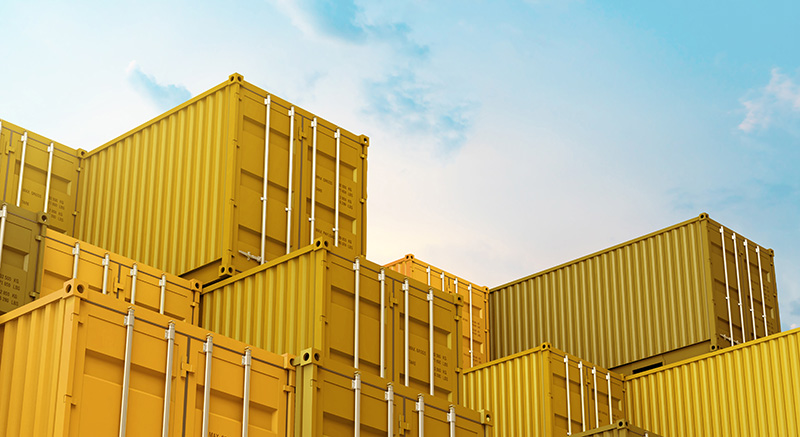 ---
At a time when uncertainty has impacted everything from canned goods to fuel prices to the cost of a steak dinner, POET is doing its part to ensure consistent quality and fewer disruptions for the people it serves — both domestically and abroad.
---
Recently, POET became the 53rd largest container shipper in the United States. This placement allows the South Dakota-based company to help drive sustainability, product quality and demand in domestic and global markets.
---
POET Bioproducts Director of Trading Andy Lindsay says the company is driving sustainability by harnessing the power of shipping and export opportunities to provide a consistent protein source to consumers, enhance the efficiency of maritime transport and ensure demand and a market for grains grown in America.
---
"What we're talking about here is ocean-going containers," Lindsay says. "You've got goods being brought to the U.S. from Southeast Asia, and those boxes, historically, have gone back empty. In probably the early-to-mid 2000s, agriculture started to grab hold of exporting goods in a container."
---
Although POET's suite of bioproducts includes Dakota Gold, NexPro, Voilà, Voilà Premier, JIVE, POET Pure, and Ripple, the bulk of what is shipped in containers is DakotaGold and NexPro. Roughly 750,000 tons of Dakota Gold and 50,000 tons of NexPro go out in containers annually.
---
And the opportunity to fill an otherwise-empty container allows POET to reduce the number of "deadhauls" a ship makes, enabling the vessel to be more efficient and potentially reduce its carbon footprint. This aligns with POET's commitment to move its bioproducts in a way that contributes to a comprehensive goal of building a better, more sustainable world. But that's not the only benefit of POET's place in the shipping sector.
---
Making good on maritime moves
---
According to the U.N. Conference on Trade and Development, 80% of the world's goods are moved via ship. Logistics issues over the last 20 months have contributed to slowdowns and inefficiencies in global transport. This has left consumers feeling the pinch of decreased access to everyday products, including food.
---
But another reason consumers might experience bottlenecks and shortfalls is that meat producers in some parts of the world don't have access to the feed they need to raise the animals they produce for local or global consumption. When producers can't feed their animals, this, in turn, upends markets all around the world. By exporting an exceptional protein source to these producers, POET's bioproducts impact consumers across the globe.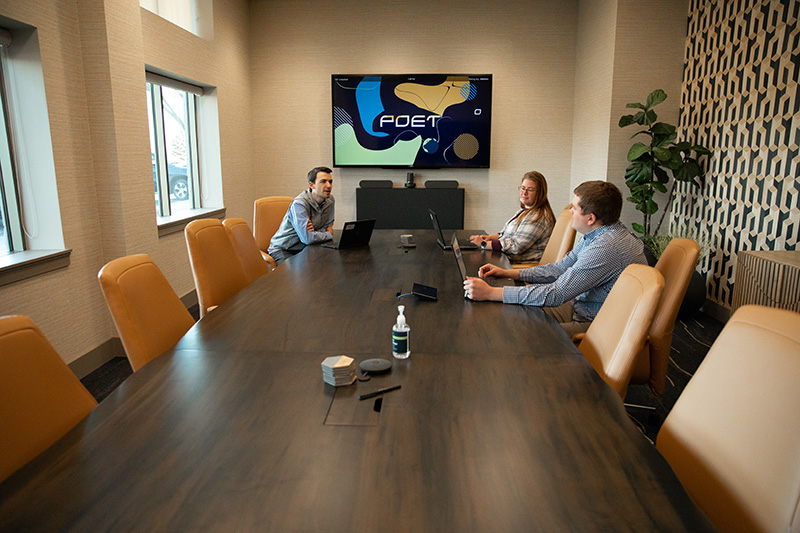 ---
"In Asia, we know some people have to buy feed [to last] two months because they can't get it on demand. Here, I can just get feed from the wet mill down the road," Lindsay says. "In Korea, there are 40 million people, but 80% of the country is mountainous. They have to import virtually all their corn, all their protein, anything that goes into feeding their animals."
---
For clients like those Lindsay has met as he works overseas to build relationships, the promise that they will purchase a high-quality and consistent product from one run to the next is just as significant as being able to access the product. The feed mills, the resale companies, the small farms — no matter who Lindsay and others at POET are working with, consumers know they can trust the ingredients, methods and processes that create the bioproducts they get from POET.
---
Isaac Crawford, VP of Trading & Portfolio Management at POET, agreed, "Increasing awareness and knowledge on a global scale helps provide a better value to customers overseas, and it provides a better value for the bioproduct domestically."
---
As a loose feed for swine, poultry, dairy cows and beef cattle, Dakota Gold is known in the U.S. and increasingly in foreign markets as a nutrient-rich feed that's high in protein and phosphorus. NexPro ups the ante with its higher protein range (50% as opposed to the 24-40% of standard DDGs). Lindsay says that educating foreign consumers on the value of these bioproducts increases demand, driving both international and domestic markets.
---
Beyond the bioproducts themselves, Lindsay says everyone involved with POET knows the value of cultivating human relationships.
---
"Face-to-face interaction is how you develop relationships, and going to a place like Southeast Asia and letting them know who you are and what your product is shows them who POET is."
---
Andy Lindsay, POET Bioproducts Director of Trading
---
"We know the specifications of the corn going in, the corn going out, and we can deliver on the bioproducts we create," Lindsay says.
---
This is part of what makes POET a leader at home, too, in each of the communities served by its 33 plants.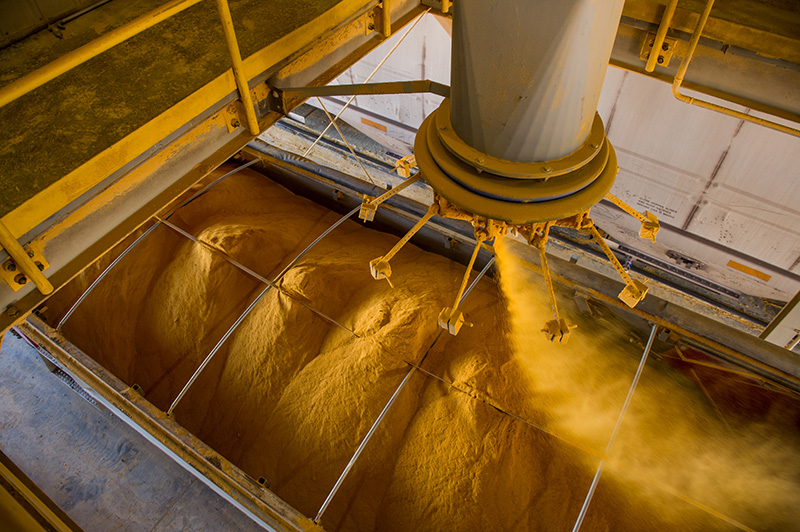 ---
Bringing it back home
---
Although POET is committed to developing and supporting economies overseas, serving the Midwest region that gave POET Founder and CEO Jeff Broin his start is still at the heart of the company's mission.
---
In addition to providing the grains that go into POET's high-quality bioproducts, local farmers and livestock producers have the first option to buy POET's bioproducts
close to home.
---
"The biofuels industry drives not only the global economy but also the Midwest economy forward," said Crawford. "The farmers that we partner with to purchase the corn we use to make our bioethanol and bioproducts are our neighbors and community members. Our world-changing mission starts right here in the Midwest communities that we call home."
---
POET puts a big emphasis on making an impact in its communities and around the world. This commitment is evident in the quality of every batch of bioethanol distilled, every gallon of corn oil sold or every ton of Dakota Gold that goes out to meet the world's energy needs — whether it meets the market by truck, rail car or shipping container.
---