---
A famous Greek philosopher wrote that gratitude is not only the greatest of the virtues but the parent of all of the others. A pretty strong statement if you give it some thought. Especially if he means it tops all other virtues like kindness, patience and humility to name a few. Recent gestures of gratitude I've received comprised of a 12 pack of beer, a bottle of Champagne, even a jar of moonshine.
---
Pretty good for me. Heads of state have often been known to exchange noteworthy thank-yous. Back in the late 1960s due to Arab kings bringing gifts like luxury cars and fine horses, new rules were put in place limiting the value of gifts our presidents can receive. In 1984 the president of Sri Lanka gifted President Ronald Reagan a baby elephant representing the friendship and similarities between the two countries.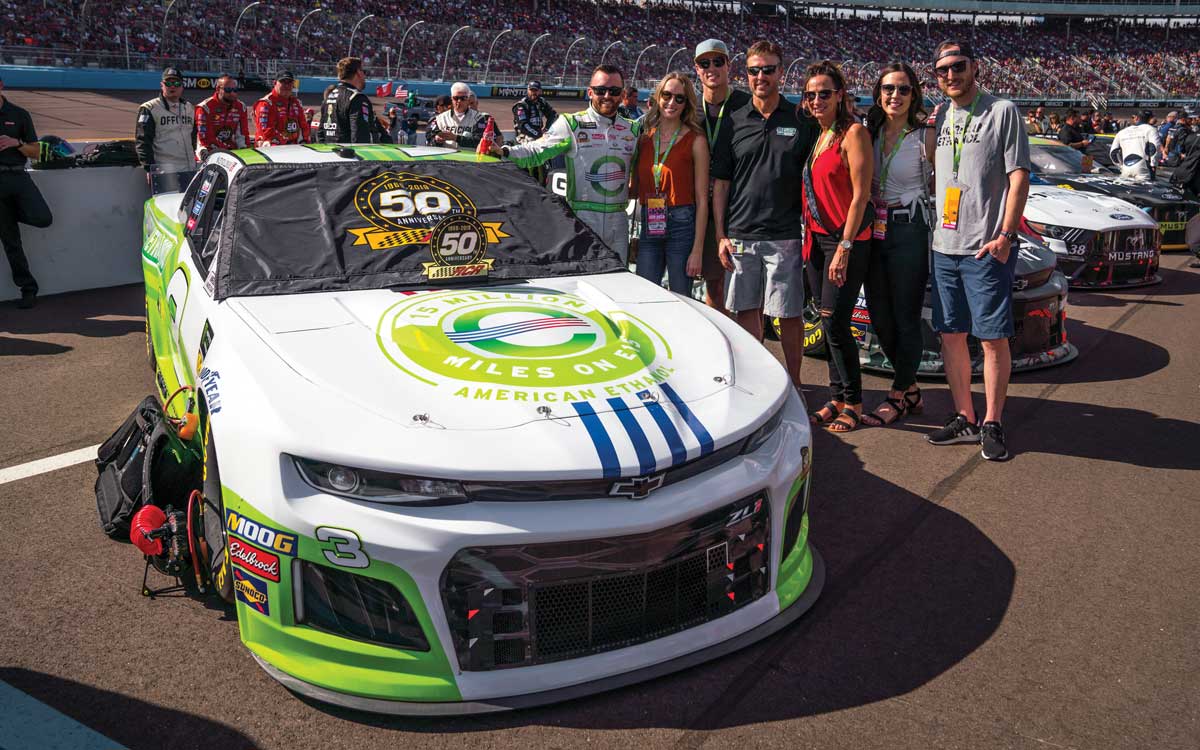 ---
Jeff Broin, founder of both Growth Energy and POET, received one of the most awesome gifts I've ever seen from Richard Childress Racing in late December. A legitimate NASCAR race car: The Chassis #490. When I say legitimate, it means it's not just a shell of a car or a lookalike. It has a history; it has seen action on the track.
---
Not only has Jeff built POET, the world's largest producer of biofuels, along with founding Growth Energy, the largest and most flourishing trade organization; He has also led the effort to showcase ethanol as a superior fuel with clean air benefits, first by partnering with IndyCar in 2007 and then in 2011 with NASCAR introducing E15. NASCAR has now logged over 15 million miles on E15 lowering emissions by 20% and at the same time creating more power. Now NASCAR fans are three times more likely than non-fans to use E15 in their own car. It's a pretty great accomplishment since their fan-base is around 80 million people.
---
Richard Childress, NASCAR legend, American Ethanol partner and advocate, farmer and Growth Energy board member has been with us since the beginning back in 2011. He and his team felt Jeff's efforts in the sport garnered a thank-you. Here comes Chassis #490.
---
Unlike Ronald Reagan's gift, Chassis #490 enters civilian life with a purpose not too far off from the duty of NASCAR race cars. Jeff wants to use this gift to promote, educate and inform on behalf of the industry. This car is far from being retired. Its new life is just beginning. You will see it out and about promoting the benefits of ethanol.
---