---
President Trump's October announcement to allow year-round sales of E15/Unleaded 88 sent ripples of excitement among farmers and ethanol producers across the country's heartland.
---
"This announcement is great news for farmers, biofuel workers, retailers and consumers everywhere who want to enjoy cleaner, more affordable options at the fuel pump," Growth Energy CEO Emily Skor said. "This is a critical step toward giving American motorists higher-octane options at a lower cost all year long."
---
But just as excited were the two newest E15 retail partners to join the Prime the Pump program: Cumberland Farms and Casey's.
---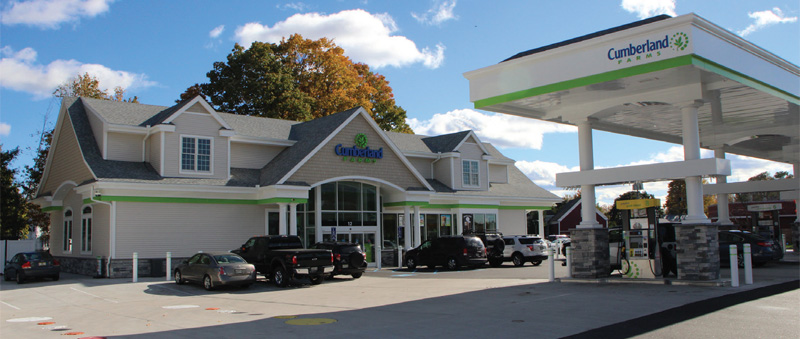 ---
These are two prime examples of how E15 adoption is growing at retail sites across the country, says Mike O'Brien, Vice President of Market Development for Growth Energy.
---
The fact that two national, highvolume retailers are adopting the product is causing many other retailers to stop and take notice. "You have two of the top retailers in the nation saying we're launching commercial programs. Others are realizing, 'Now, there's something going on here, and we should start laying plans to join the party, if you will.'"
---
Prime the Pump played an instrumental role in the decision to sell E15, leaders with Cumberland Farms and Casey's said.
---
Prime the Pump targets highvolume, high-profile retailers to provide E15 access and assists early retail adopters of higher-level biofuel blends by awarding grants to help with their initial investments in infrastructure and consumer marketing and education. The biofuels industry has invested nearly $70 million in this initiative.
---
"That was a critical component to our decision," said David Masuret, Senior Vice President of Petroleum Supply and Operations for Cumberland Farms. "Partnering with Growth Energy made the decision to offer E15 an easier one due to their expertise and financial incentives."
---
Trump's decision to lift the ban on year-round E15 sales makes the decision even sweeter.
---
Before Trump's announcement, the terminals that supply E15 were always a little reluctant to discuss making E15 available to end-users like Cumberland Farms and Casey's.
---
"If we choose to sell E15 at our stores, but we can't get it at oil storage facilities, that's a problem," Masuret says. "This is a good piece of news for the ethanol industry."
---
Having another retailer based in the Northeast step up and notice the value of the product has been significant, O'Brien says. "It reinforces what we've long known to be true — that E15 is more than a Midwest product. It says it's a good product for consumers and a good business opportunity."
---
For Casey's, the new partnership means the chain will be able to expand its E15 offerings faster than originally anticipated.
---
"This announcement has gotten fuel suppliers more comfortable with higher blends of ethanol and opens up even more opportunity," said Nathaniel Doddridge, Director of Fuels for Casey's. "Now we have suppliers that will sell us pre-blended E15. We can take E15 into markets where we didn't have the capital invested already. We couldn't have done that a few months ago."
---
That means long-term consistency for E15 retailers.
---
"We know we can invest in E15 and stand behind the product because it's going to be around long-term," Doddridge said.
---
When it comes to sales, that consistency is important — especially as customers get more comfortable with putting E15 in their cars.
---
"When people pull up to the gas pump and see something different, their natural inclination is to not touch it," Doddridge says. "But every town we're in is surrounded by agriculture. This is an opportunity for us to bring a new product to our customers that's good for their vehicles, but also a way to give the value right back to the farmers and ethanol producers in our communities."
---
In the New England area, people aren't quite as familiar with ethanol blends as they are in the heartland, Masuret said. But thanks to Prime the Pump's assistance with marketing, Masuret is confident that will change.
---
"It's going to get the attention of our customers," Masuret says. "The higher octane at a good value is going to be what attracts customers."
---
That value is especially important for Casey's.
---
"The majority of our customers are value-seeking customers," Doddridge said. "Historically, ethanol prices stay below gasoline. This really puts us in a position where our competitors can't catch up. E15 can be a market leader for Casey's."
---
Though it's too early to predict how well E15 will sell for Cumberland Farms, "it will definitely distinguish us from our competition," Masuret says. "We're proud to expand our fuel offering and give our customers more choice."
---