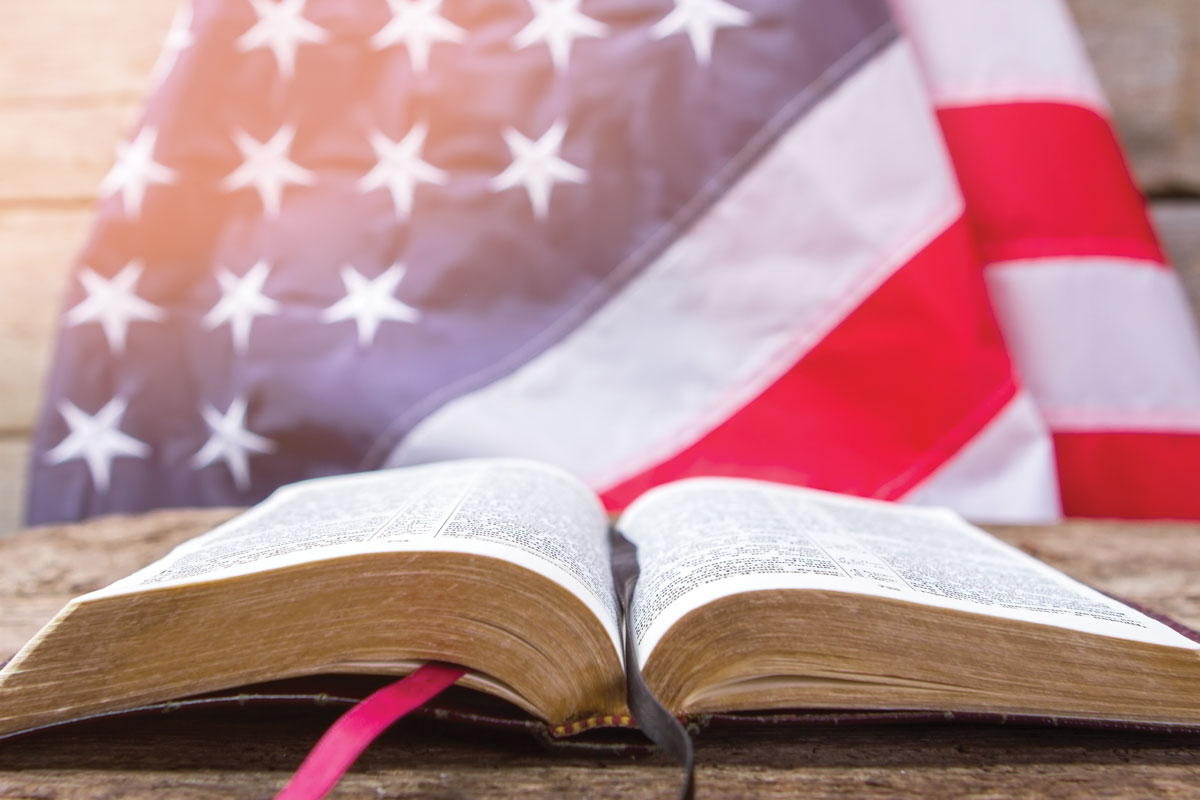 ---
"…Every kingdom divided against itself will be ruined, and every city or household divided against itself will not stand." (Matthew 12:25)
---
This is TRUTH spoken by Jesus. Jesus knew the damaging consequences that would ensue when a nation or household became divided. That is why He encouraged love, unity and peace amongst the people.
---
Leading up to the 2020 election our nation began to be politically charged and a spirit of offense took root. And now that the election is over we begin to ask ourselves, "Now what?"
---
In the Gospel of Luke 17:1 Jesus said, "It is impossible that no offenses should come." It's no secret, we see the spirit of offense taking root in every aspect of our society. And many people have become so used to being offended that they believe that it is a normal part of everyday life. The Bible does tell us that there will come a time when many will be offended…not a few, but MANY. In fact, Jesus goes on to talk about this spirit of offense in Matthew 24:10-13, "And then many will be offended, will betray one another, and will hate one another. Then many false prophets will rise up and deceive many. And because lawlessness will abound, the love of many will grow cold. But he who endures to the end shall be saved." And why are so many people offended? Because, as we can see in Matthew 24, "the love of many will grow cold." We also develop a mindset that our thoughts and our actions are always right. And when someone disagrees with us or challenges us to look at things differently, we become offended. We become offended when we set expectations and behaviors for others and they do not do what we desire. We become offended when we feel hurt, betrayed, or unloved.
---
While our feelings may be real and true, the danger of allowing the spirit of offense to hold us in bondage comes when we harbor that hurt and allow it to turn into bitterness and resentment. When we begin to justify our own behavior, rather than going to God in prayer and releasing that person through the power of forgiveness, we begin to sever relationships. And that my friends is called PRIDE. Jesus was wronged by others in so many ways. Yet He did not wrong them in return. Instead, He allowed God to judge them. And we need to follow His example.
---
Now, with the election behind us, whether your candidate won or lost, you can make the choice to LOVE. You can make the choice to promote PEACE. You can make the choice to honor God through your thoughts, words and deeds. If you are a Christ-follower, you have been given an amazing opportunity to wave His banner and to encourage a divided nation to heal and restore. It begins with you…in your family, at your job, at your school, at your church, and with your friends. Instead of choosing sides between Republican and Democrat, we can choose the side of love over hate. It is time for Christ-followers to begin showing this world what it means to love. "Love the Lord your God with all your heart and with all your soul and with all your mind and with all your strength.' The second is this: 'Love your neighbor as yourself.' There is no commandment greater than these." (Mark 12:30-31). When we uphold this, we will truly be "one nation under God, indivisible, with liberty and justice for all.
---