---
As visitors to South Dakota travel I-90 taking in the state's striking natural wonders, one must-see stop is the world-famous Corn Palace in Mitchell. There they can marvel at magnificent 150-foot murals made entirely of corn and other locally-produced grains, depicting scenes prominent to the area, and inside, learn more about corn.
---
The original structure was built in 1896, in part to convince non-Dakotans that South Dakota, with its drier climate, really was a legitimate corn-growing state. For local farmer and rancher Jerry Rubendall, who served for eight years on the state's Corn Utilization Council, improving the prospects for corn in his home state was imperative.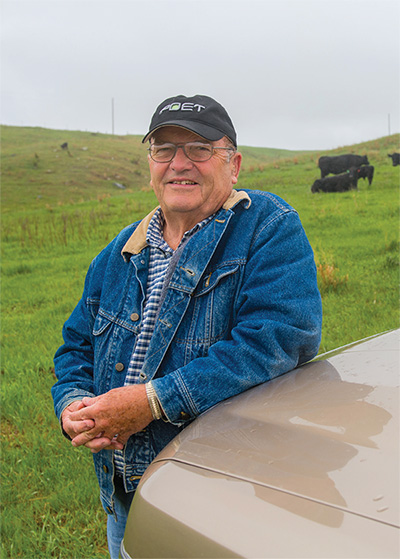 ---
"Ethanol was just coming into play in the early '90s and I could see what those plants were doing for their areas and how much they were benefitting farmers and South Dakota," he recalls. "I began to think, 'Why not Mitchell? We have corn being shipped out of here by the trainload to other places, and we've got plenty of cattle that could benefit from the DDGs.'"
---
So Rubendall and 12 other farmers formed an LLC known as Corn Palace Ethanol to try to land a plant for the area. The group began working with Jeff Broin, who recognized the area's potential and was interested in building a plant there. But while corn and cows were abundant, good water wasn't. The iron content was simply too high for an ethanol plant.
---
"He told us that if we ever got the water problem solved, he'd come back and build a plant," says Rubendall. "It was just a handshake agreement."
---
Years passed. Then in a stroke of good fortune, the city of Mitchell signed a contract to get its water from the Missouri River, freeing up the lake they'd used previously as a source of acceptable water for an ethanol plant. The group contacted Broin, who true to his word, came back to build the plant.
---
Joining the Gold Rush
---
By 2005, ethanol plants had proven themselves as good investments and good for their communities and the gold rush to build more of them was on. The stock offering for investors in the Mitchell plant sold out in a mere six hours. The new plant, featuring POET's non-cooking BPX® process, started grinding corn in December of 2006. As expected, DDGs were a key co-product from the start, with the Mitchell plant quickly becoming the number one producer of wet DDGs in the POET family. The plant currently produces 68 million gallons of ethanol per year, from 24 million bushels of corn that is no longer being shipped elsewhere. From the start, its performance was impressive.
---
"In our first six years, of all POET's 27 plants, we've won the Operational Excellence Award three years, and have never finished out of the top five," says Mitchell General Manager Becky Pitz. "Much of this is due to our workers, who are very hard-working and take a lot of ownership in everything they do."
---
The plant is a leader in technology and hasn't discharged any water from the plant since 2010. This fall, the plant will be embarking on a new venture when they partner with Mitchell Technical Institute, offering a college precision agriculture class that will utilize about 40 acres of the tillable acreage on the POET grounds.
---
When Jerry Rubendall reflects on the past twenty-some years since he first envisioned an ethanol plant for the Mitchell area, he's not been disappointed.
---
"Back then agriculture was sinking, but there's been a tremendous turnaround," he said. "Now young people are coming back to the farm, people are expanding their operations, and this community had benefitted tremendously. I'm 72 now, but when I drive by the plant every day on my way to our ranch, I feel like I'm 30 again."
---
ONE OF A KIND
---
As a child, South Dakota native Becky Pitz thought she might be a teacher or veterinarian, and becoming an ethanol plant general manager never crossed her mind. But after receiving her degree in chemical engineering, Pitz was working for another company in Mitchell when she noticed this new ethanol plant going up, almost in her own back yard.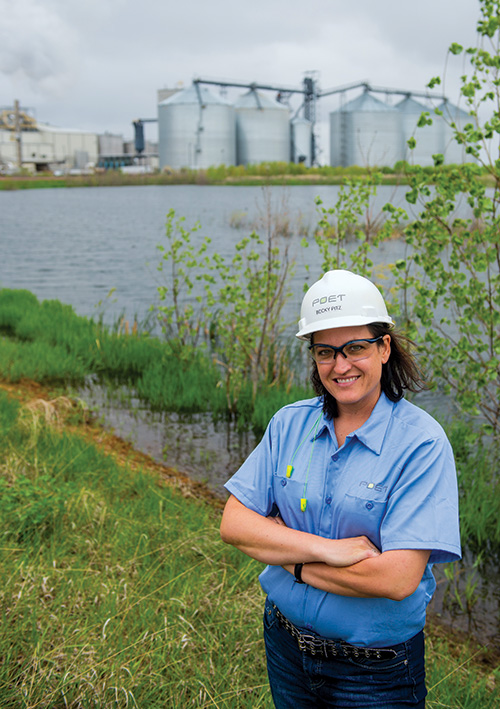 ---
I saw a chance to join an exciting new industry, move up into management, and make a difference by being part of the energy independence movement," she says.
---
Pitz joined POET Biorefining – Mitchell before startup in 2006 as the technical manager. Then in February of 2013, she became POET's first woman General Manager, and one of the first in the ethanol industry. While some would consider this a lofty accomplishment, she keeps a very down-to-earth perspective on it all.
---
"I really don't think of it in terms of gender," she says. "I've always been in a field with mostly men, and this is just a new opportunity for me. I just try to do my job the best I can."
---
Instead, Pitz – who balances a very responsible job with the roles of wife and mother to an athletic thirteen-year-old daughter – prefers to deflect much of the credit for her success to others.
---
"My first general manager, Dean Frederickson, was my mentor and good friend, and had a huge influence on my career," she says. "He took me under his wing, exposed me to all aspects of the general manager job, and helped me believe I could do it. I owe him a lot. I'm also lucky to have a husband who is very supportive of me."
---
A SOUTH DAKOTA ICON
---
For whatever reasons they come – to see world-famous murals made of corn, for bigname entertainment, high school basketball tournaments, a prom, rodeos, business conferences, high school or college graduations, the annual Corn Palace Festival, or just out of curiosity – Mitchell's Corn Palace draws over 500,000 visitors per year. For many, however, it's an opportunity to re-connect with their agricultural roots through the numerous displays in the building, many of which are related to corn.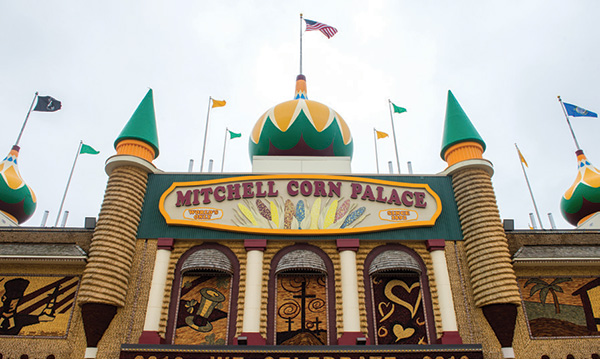 ---
"For visitors to be able to reminisce about growing up on a farm, or show their kids what a Farmall H was like is a very meaningful experience to them," says Mark Schilling, Corn Palace Manager.
---
As visitors see the displays and learn about the many and varied uses of corn, prominent among them is POET's display about ethanol. Schilling says that not only has POET been a great supporter of the Corn Palace and other local community initiatives, but that its products are far more vital than many people realize.
---
"Educating visitors about how corn, through ethanol, is helping our nation to 'go green' is something people today need to know," he says. "Ethanol has not only helped our farmers to have another market for their corn, but the byproducts (DDGs) have also been good for our livestock producers. Ethanol's been a great thing for South Dakota."
---
POET Biorefining – Mitchell's Operations Manager Rick Schauer's personal history with the ethanol industry goes back to a small plant in northern North Dakota in 1985. At that time it was hard to get much corn up there, so his company tried to make ethanol from whatever feedstock they could – barley, potatoes, wheat, rye, milo, even Jerusalem artichokes.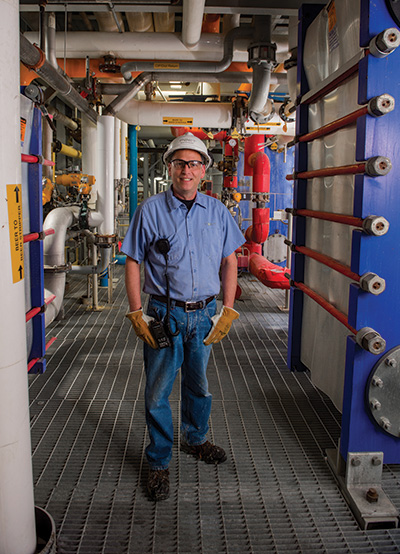 ---
"We were literally learning by the seat of our pants back then, but I got to see firsthand what a good product ethanol really is," recalls Schauer.
---
Then Schauer heard about the Broin brothers and their work at the Scotland, S.D. plant, and came to work for POET in 2004. He credits that move with helping to take his ethanol career to the next level.
---
"It's made a tremendous difference in my performance as a manager," says Schauer, an avid fisherman and Minnesota Vikings fan. "And I'm still excited about ethanol. Even now, we're still just beginning to take advantage of some of its unique properties."
---
---