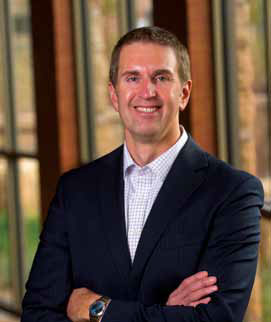 ---
There's more to NASCAR® than cars and drivers.
---
If you want to see one of the best examples of teamwork in action, watch a driver's crew at work during a pit stop. They're fast, they're efficient, and they know how to work together seamlessly. A good crew is absolutely critical to success on the track.
---
The ethanol industry needs its crew right now to help keep our industry on track. We need to work together to spread our message loudly and broadly across America.
---
The ethanol industry faces challenges this fall beyond a smaller than usual corn crop. Critics have seized upon the drought as a means to undermine the stability of the Renewable Fuel Standard. It's the same tired argument we faced in 2008 when corn prices rose: the old food and fuel debate. Right now the EPA is deciding whether it should provide a one-year waiver to the RFS as a form of drought relief for other users of corn.
---
I know many of you are already spreading the word that this is a poorly-conceived and shortsighted approach to drought relief, and I'd like to encourage more of you to join the effort. We need as many people as possible contacting lawmakers, writing to their local papers, and just telling their friends and neighbors that these attacks against ethanol are wrong. Sometimes it's as easy as sharing a post from POET or Growth Energy with your friends on Facebook.
---
As I've been out talking with people, my main messages have been:
---
1. The ethanol industry produces food, feed and fuel.
---
Corn prices are high today because of a lack of rain, not because of ethanol production. When something uncontrollable like the weather creates challenges, it's natural to look for quick-fix solutions. But this solution isn't necessary and wouldn't be effective. The RFS has flexibility built into it for short-term challenges such as what we face today.
---
The actual cost of corn is a very small factor in the overall price of food. You're paying a dime for the corn in your corn flakes. The rest is processing, packaging, transportation, market, profit, and energy costs among other factors.
---
It's true the ethanol industry processes 40 percent of the corn crop, but the NET use of corn is only 16 percent. That's because distillers grains, now the largest feed ingredient in the U.S., offsets corn and soybean meal use in feed markets. This feed product carries more nutritional value than corn alone and has historically sold at a discount to corn thereby lowering feed costs to the many who use it.
---
2. Ethanol is keeping gas prices lower.
---
If there's a silver lining to the attacks on ethanol, it's that there has finally been third-party validation of the fact that ethanol lowers gasoline prices. As noted in a Reuters story on the topic: "With very few exceptions, ethanol has been much cheaper than gasoline, actually reducing the cost of gasoline at the pump."
---
Any decrease in corn prices due to lower ethanol use would provide a corresponding increase in gas prices. We've all seen what even short-term disruptions in the gasoline supply do to the volatile fuel market. Today ethanol is 10 percent of the fuel supply.
---
The economic analyses done on the RFS have shown that it is uncertain that a waiver would have any near-term impacts on corn and that even if it does, the effect would be minimal, around 5 percent according to Iowa State University. Factoring in an increase in gas prices shows that even the best-case scenario wouldn't help consumers at all and could in fact hurt them.
---
3. The RFS is working, moving America toward greater energy independence.
---
When the RFS was instituted in 2005, America imported 60 percent of its oil. Today, America imports about 45 percent of its oil. Biofuels have played a leading role in that, as was noted by the Energy Information Administration.
---
We have long-term energy policy in place that is working today. The notion that we need to change it in a knee-jerk reaction to a one-year challenge is wrong.
---
Just like a NASCAR® team, every crew member's part is crucial to success. Our industry has the most passionate and knowledgeable crew in the world. I'm proud to be a part of it. Let's all be loud as champions for agriculture and ethanol.
---