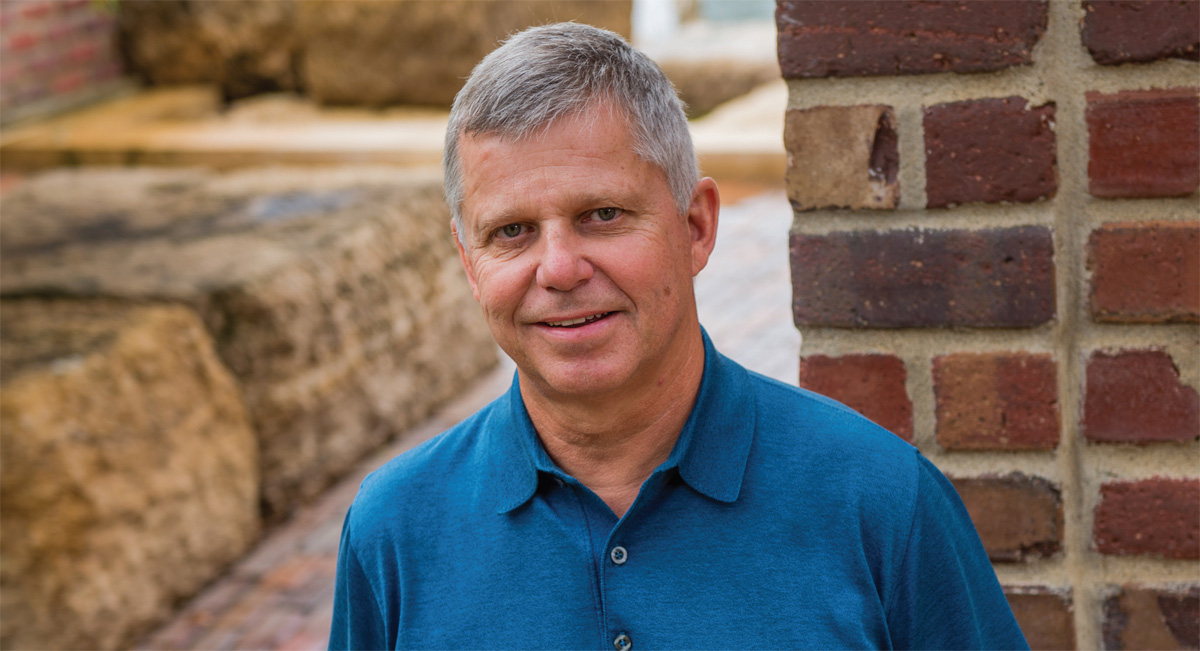 ---
Larry Ward knows how to work a room.
---
He's got a knack for connecting with people. Getting to know them. Making them feel comfortable. It doesn't matter if you're a government official in a suit or a farmer wearing dirty jeans. Ward's got a smile – and a story – to share.
---
Relationships have been the key to Ward's work at POET for nearly 20 years as he helped establish biorefineries, among his many other duties, across the POET footprint.
---
But when Ward, the Senior Vice President of Project Development, retires in November, his legacy at POET won't be marked only by the plants he helped build. It'll be the people – and the communities – he's leaving behind.
---
Ward began his career with POET in 1997 as the General Manager for POET Biorefining – Bingham Lake, MN.
---
Though he had a background in agribusiness, Ward will be the first to admit he didn't have any idea of what making ethanol entailed.
---
"I grew up in the Twin Cities," he says. "I didn't grow up on a farm."
---
To be fair, however, in 1997, the ethanol industry was still pretty new. "Very few people knew what ethanol was back then," he says.
---
What Ward brought to POET was the ability to connect with people and to sell POET Chairman and CEO Jeff Broin's vision – to develop a new, local market for corn. He learned the nitty-gritty details about ethanol production on the job.
---
"I loved learning how to operate the whole facility there. It's a very high-tech process," he says. "It was very impressive then and it still is now."
---
What's perhaps more impressive, Ward says, is how an ethanol plant transforms a community.
---
POET's biorefineries help drive corn demand – an economic benefit for local farmers, Ward says. But more than that, the plants also bring new jobs to the area. "Then all of a sudden you had good jobs that would support families in these small towns," he says. "We had people moving back to the area to take jobs in the lab or as accountants or managers. This is what really builds communities."
---
Over the years, Ward played a key role in establishing dozens of ethanol plants, recreating the success of the Bingham Lake facility in other POET communities by working with the local management teams.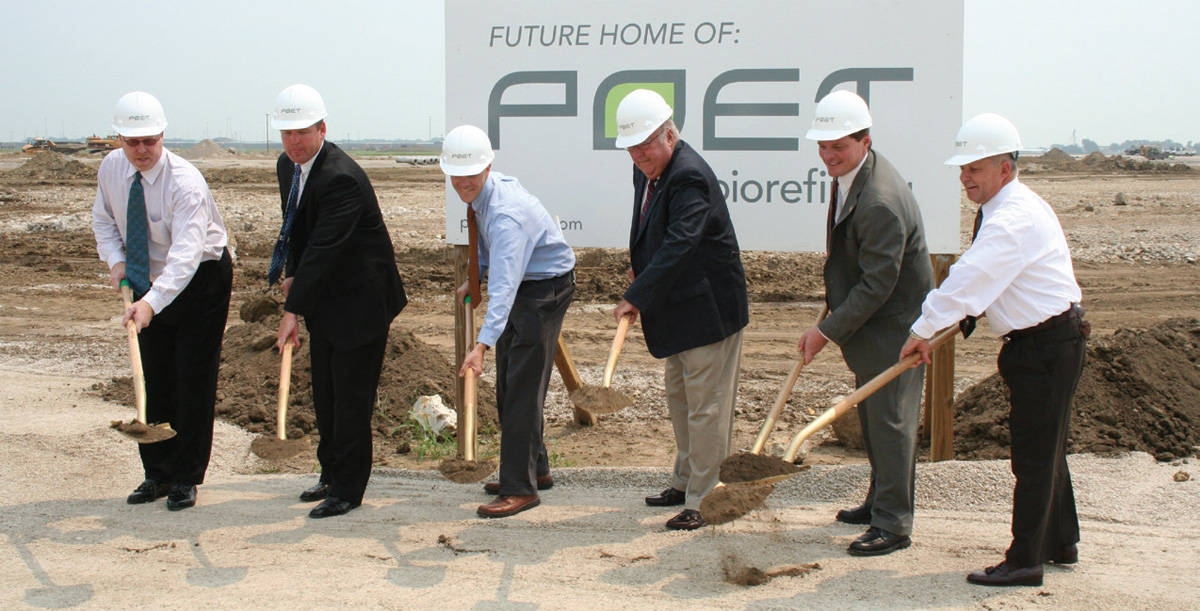 ---
"When you go through and open a new biorefinery in a new area, people are excited, and it's so much fun to get to personally know all the team members," he says. "It's been fun to see it evolve. The plants have really become successful businesses within the bigger POET network."
---
That's due in large part to Ward, says Fred Thurman, a partner in the accounting firm of Thurman, Comes, Foley and Company LLP and POET board member.
---
"Larry had a good rapport with the investors," he says. "He led the meetings and presentations and was a significant reason we were able to raise the funds needed to build the plants."
---
Since he started, Ward's role at POET changed and expanded to include work on finance and legal organization issues and some political activities as well as communications and project development.
---
As Senior Vice President of Project Development, his current position, Ward helps guide the project development process. He and his team have to consider a complex array of criteria, including corn availability, road access, rail infrastructure, natural gas infrastructure and the quality and quantity of local water.
---
It can be a daunting task, but Ward's never been one to back down from a challenge.
---
"You can give Larry any project of any size and he will get it done," Broin says. "He's determined and tenacious, and he takes on his work every day with a smile – all while keeping everyone else smiling. He just has a great attitude toward work and life."
---
Ward has a reputation for thorough preparation and he's known for his uncanny attention to detail.
---
"No matter what projects you give him, he smiles and gets the job done," Broin says. "He definitely is a team player, he always checks his ego at the door and he is a fantastic communicator – all three of which really help Larry to be very successful at POET and very well-liked and respected at POET."
---
He always arrives at board meetings armed with financial data and spreadsheets. He's demonstrated his ability to take both a micro and macro view of business issues – but more importantly, can effectively convey those views to others.
---
That's what always impressed Paul Shubeck, a Beresford, SD-area grain and livestock farmer and board member of POET Biorefining – Hudson and POET Biorefining – Chancellor.
---
"Nothing rattles him," Shubeck says. "He's steady, secure – there's no funny business with Larry. Every time you go to a board meeting, you know what you're going to get. You know where he's going to stand. People trust him."
---
"He's a fantastic communicator. It may be one of his strongest suits," Broin says. That's critical in project development, where success can hinge upon relationships with government officials and the support of the community. "He's just really good at dealing with people."
---
Most recently, Ward spearheaded the merger of seven plants into one company, a highly complex project that required a lot of work from people in many different areas of the company. Ward was able to bring these people together with ease, Broin says. On top of that, Ward was responsible for making sure the investors understood the project. When it came time to vote on the merger, 97 percent of the investors agreed. "I can't think of anything that 97 percent of the people in the United States would agree on," Broin says. "The results speak for themselves."
---
That kind of success excites Ward, but what he really enjoys is getting to know the people of POET.
---
"You meet an awful lot of people when you're developing businesses like the biorefineries," he says. "I've been fortunate to get to go out in our new communities to visit with leaders and farmers. It's been fun to get to know and work with the people in all those areas."
---
Working with people who share the same passion for what we're doing makes it fun to come to work every day, Ward says.
---
"I see people pursuing excelling across the company. People are living the vision, living the mission of the company every day," he says. "That just energizes others to do the same. There are always challenges, but when you're working with people with common attitudes, it's rewarding."
---
Life at POET hasn't been all work and no play, though. In 2013, Ward and his wife were among the dozens of POET team members who travelled to Africa on a mission trip. The group helped build a greenhouse for the Travellers' Oasis Centre, an all-girls boarding school in the town of Sultan Hamud in Kenya.
---
The greenhouse was intended to help the community grow crops for food. "The country is completely impoverished in that area," Ward says. "It's a lot different than what we see in our lives."
---
Between the hours on the worksite, the hugs given and the tears shared, the group quickly formed a connection with the people in Kenya. POET has since adopted the school, and team members have gone back several times to continue its work there, building a dorm and working on other construction projects in that complex.
---
"It was life-changing. It's very much an experience that sticks with you," Ward says. "I'm thrilled that people in the company have a chance to go there, to continue to develop and invest in the lives of the underprivileged children there."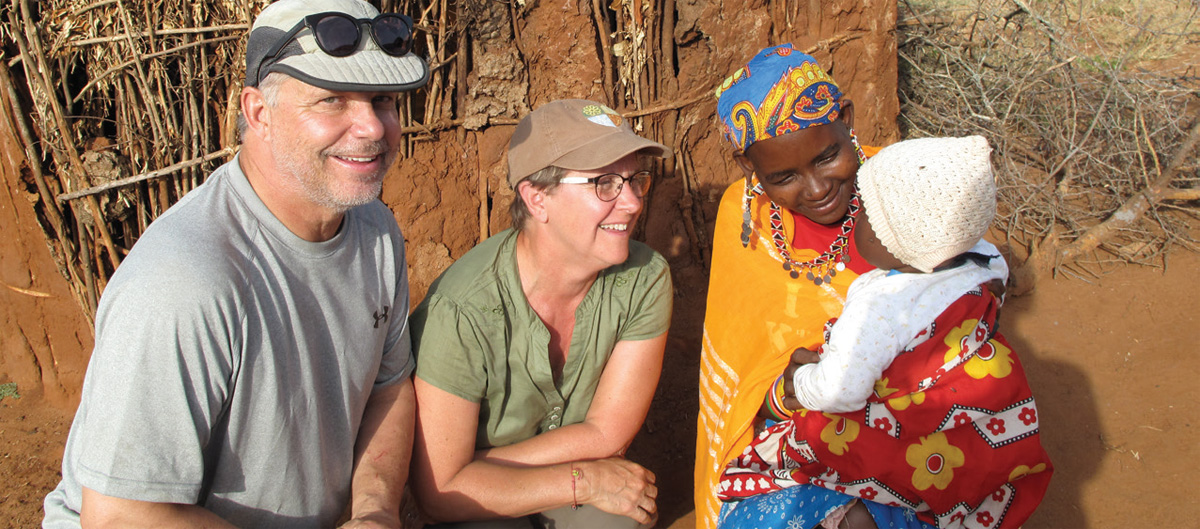 ---
It's an experience that inspired Ward to work even harder at home, too. POET's focus on reducing the reliance of the United States on foreign energy, revitalizing global agriculture, and providing a cleaner, affordable alternative to fossil fuels is exciting and inspiring.
---
"There are daily challenges, to be sure," he says. "But what POET is doing is important work, contributing positively to the economy and the environment. A lot of great things come out of what this company and its biorefineries have done."
---
As Ward prepares for retirement in November, he knows it'll be hard to watch POET's work from the sidelines. But he's also excited for this new chapter in his life.
---
Ward plans on spending a lot of time with his family – he will soon have 10 young grandchildren – and travelling. He loves spending time hiking, biking and snowmobiling in the Black Hills. "And then I'll see what else comes up or seems to make sense."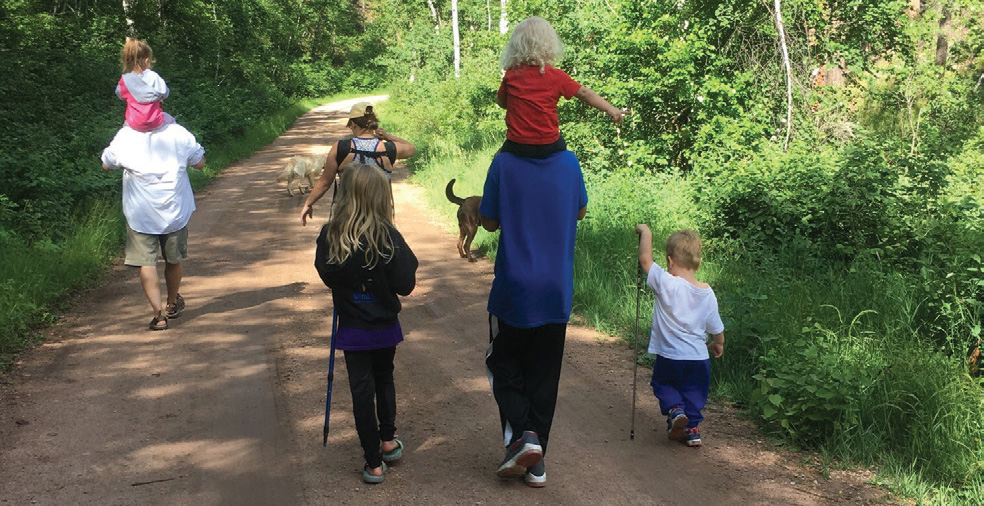 ---
No matter what happens, he'll always look back at his career with POET with a smile on his face.
---
"I never would have guessed how POET would grow and emerge as a leader in the ethanol industry," Ward says. "It's fun to see how the industry has grown. To play a role in that, to be a small part of that, is incredible."
---