---
For a man who has dedicated the last 25 years to raising the promise, profile and profitability of America's ethanol industry, POET's Jeff Broin could have just walked away for a long-overdue rest.
---
But that's not Broin.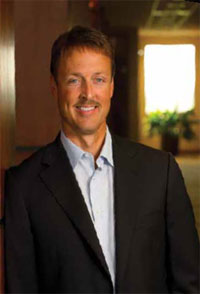 ---
In April, POET's founder and Chief Executive Officer announced that he was foregoing the role of CEO – and tapped Jeff Lautt to run the company – so he could spend more time with his family.
---
And to take on new challenges.
---
While Broin will continue to lead the company's board as Executive Chairman and speak out on behalf of ethanol and agriculture as cochairman of Growth Energy, he fully intends to use everything he's learned in life to make the world a better place.
---
That includes a renewed focus on the POET Foundation.
---
"Part of what we're supposed to do on this Earth is to share with those who are less fortunate," he said. "And the POET Foundation allows us to do that."
---
Ethanol naysayers have been quick to point out everything that they see as wrong with the industry, everything from deforestation and rising food costs to excessive water consumption and increased greenhouse gas emissions.
---
But by using his agricultural and business acumen, not to mention everything he's learned in making POET a world leader in ethanol production, he says he's going to prove the ethanol opponents wrong, through a foundation and POET's work.
---
"I think that when you're successful and you're able to prosper, it's good thing to return a portion of your success back to the community, the area, the country and even the world in which you live in," Broin said. "There are so many people in this world that are so much less fortunate than us – and I think it's our duty as a member of society and a being on this planet to give back to those who are less fortunate than we are."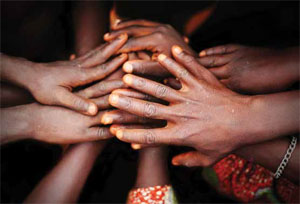 ---
When it began, the POET Foundation shared the same Midwestern roots as the company, Broin said. The foundation pumped money into family and agricultural organizations like Future Farmers of America, the YMCA and 4-H. The foundation also helps sponsor LifeLight Festival, the annual free Christian music festival held near Worthing, S.D.
---
But the foundation went global in March 2010. At that time, Broin announced the first phase of Ingreenuity, POET's four-phase plan to make ethanol with the smallest environmental footprint possible. That first phase was a comprehensive water conservation plan to reduce and reuse water from the ethanol production process. When realized, Ingreenuity will cut the company's water used per gallon of ethanol from an average of 3 gallons to 2.33 – an annual water savings of 1 billion gallons.
---
And to show that he was serious about water conservation across the globe, Broin also announced in 2010 a five-year, $420,000 grant to Global Health Ministries through the POET Foundation to help bring water wells to villages in Nigeria.
---
Over time, the foundation's investment has grown into a worldwide health outreach.
---
"To me, the beauty of this partnership is the investment of education and outreach over time," said Rev. Tim Iverson, Executive Director of GHM, a faith-based organization with headquarters in Minneapolis. "I don't know of anybody else that's doing this, on this level, and I hope POET never stops. Rather than just a oneyear shot for something that looks good, to invest in the development to what essentially amounts to a health care system in a country is quite remarkable."
---
Since 2010, that partnership has provided for hundreds of clean, fresh water wells in Nigeria, built a 14-bed health clinic in the Central African Republic – located in the center of a region with the secondhighest maternal/infant mortality in the world – and helped launch a worldwide campaign of education and outreach so people can begin to protect themselves from preventable diseases like dysentery, malaria and cholera.
---
That, Broin said, is one of the most important points about helping GHM move forward in the world.
---
"What you do is you go in and teach people to do – forever – how to get rid of these simple diseases," he said. "What you do is save tens of thousands of lives because it spreads all over."
---
In those countries with high death rates of infants and children under 5, 50 to 60 percent of the deaths can be prevented by communitybased actions – without necessarily having a clinic in the community, according to Dr. David Thompson, a pediatrician at Hennepin County Medical Center in Minneapolis and a GHM board member.
---
"It's a transition of doing things the old way to doing something that's new," Iverson said. "In the end, it empowers the villages to take responsibility – and have the knowledge base – to make a difference in the health of their community."
---
It's all about teaching a man to fish, rather than just giving him a fish and simply walking away, Broin said.
---
"It's just the right thing to do," he said.
---
And that simple answer is why GHM will be successful in its mission, Iverson said.
---
"I cannot praise POET enough for the full implications of what follows from the investment that they've made," he said. "It has allowed us to engage a broader group of people who will be able to be sustainers in their own life and livelihood."
---